University 101 instructors recently attended a research-focused workshop that taught them how to provide their first-year students with information needed to evaluate scholarly sources. The workshop was held by Assistant Librarian Jill Becker Friday, Sept. 13 at Anschutz Library.
Created by the Office of First-Year Experience, University 101 is a two credit-hour course that serves as a way to ease students into the rigors of college life. Becker said the course, while not mandatory, is designed to give students the tools for college success and spark conversations relevant to modern-day issues.
"I think some students recognize that it could be good, especially if they're feeling a bit anxious about navigating college," Becker said. "You get some students who probably don't need it but care a lot about their success and want to do everything they can."
This particular unit of the course is not taught until mid-October, but several workshops are planned to teach instructors how to best teach the content.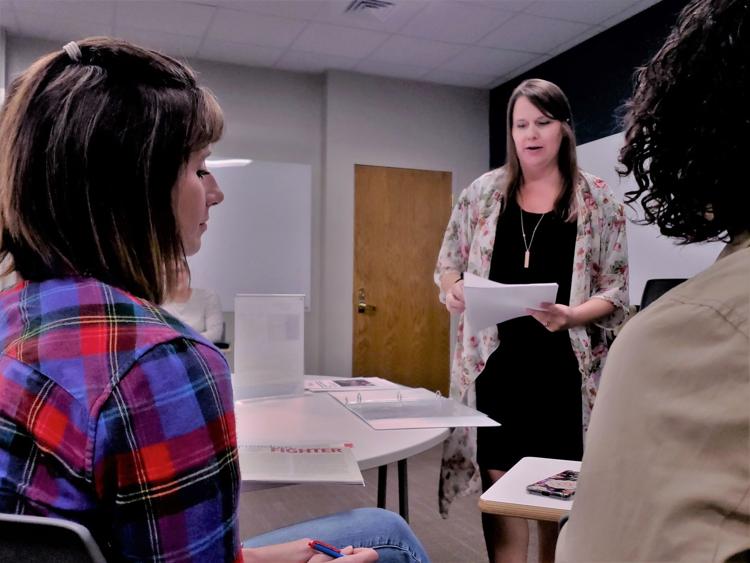 Throughout the workshop, instructors modeled a research activity that focused on various source types students would encounter relating to social justice and student activism. Becker encouraged everyone to think about the role of information sources in the media and how to analyze them.
Becker said the library develops content and activities related to research skills designed for instructors. However, because of the complex nature of these exercises, she said it wasn't as simple as handing out worksheets and showing a PowerPoint — research skills are something better understood in motion and in the moment.
"I think it's important for instructors to practice what they're asking their students to do, especially if it's outside of their comfort zone," Becker said. "It adds a lot of credibility to the class because we're equally kind of nervous about having to do it. It's hard being vulnerable like that."
Undergraduate academic adviser Jamie Wilson said while this course was offered in previous years, it has been altered to better integrate the topics of social justice and facilitate semester-long discussions.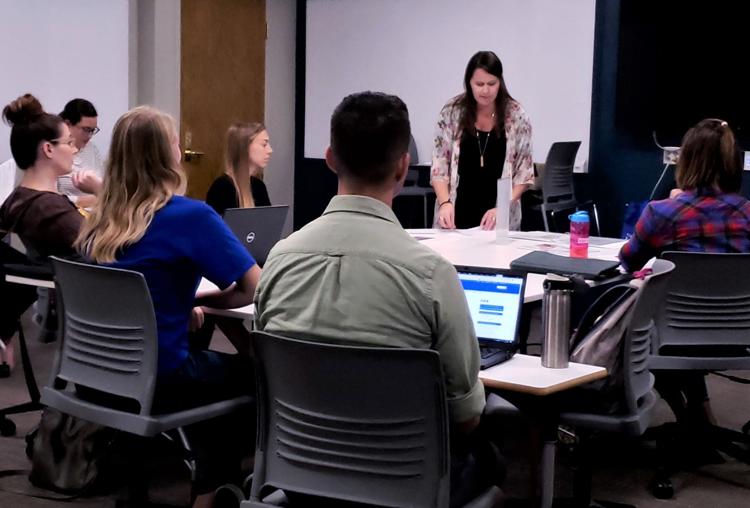 "It seems like there's been some new additions that really change how each of these articles carry these conversations," Wilson said. "These protests we read about a few years ago are now being published in journals and talked about in a more scholarly way."
Wilson said having discussions like these in small group settings is important. So far, the reactions have been positive, Wilson said, and the student conversations carry over into some of her other courses as well as this year's Common Book, "Tales of Two Americas: Stories of Inequality in a Divided Nation."
"It's been really helpful to engage with more socially relevant topics because that also ties in really well to the conversations going on in [my U.S. politics course]," Wilson said.
Tami Brown, undergraduate academic adviser, said she enjoyed the workshop and thought it was necessary to visualize how to conduct class discussions.
"[It was] very helpful as a first-year instructor being able to see how this ties in and get them introduced to these kinds of topics rather than when they get to their junior-level classes " Brown said.