This week, we're changing up our traditional formula and teasing a big movie release with lots of well-known talent alongside an exciting new TV show for Amazon Prime members to enjoy.
Once Upon a Time In Hollywood
Quentin Tarantino comes in with another hotly anticipated film featuring Leonardo DiCaprio, Brad Pitt and Margot Robbie. The story follows TV star Rick Dalton (DiCaprio) and his stunt double Cliff Booth (Pitt) as they navigate a changing film industry at the end of the golden age of Hollywood.
There will also be a side storyline involving Charles Manson and the murder of Sharon Tate (played by Robbie). Tarantino is known for changing history in his films, such as the way Hitler was killed in "Inglourious Basterds," so how those events will be handled is largely unknown going into the movie.
With this one being credited as Tarantino's ninth, it'll supposedly be his penultimate film before he retires with 10 original directed movies. This one is already receiving rave reviews, as many of his past movies have, so we'll have to see what's in store for his career-concluding 10th.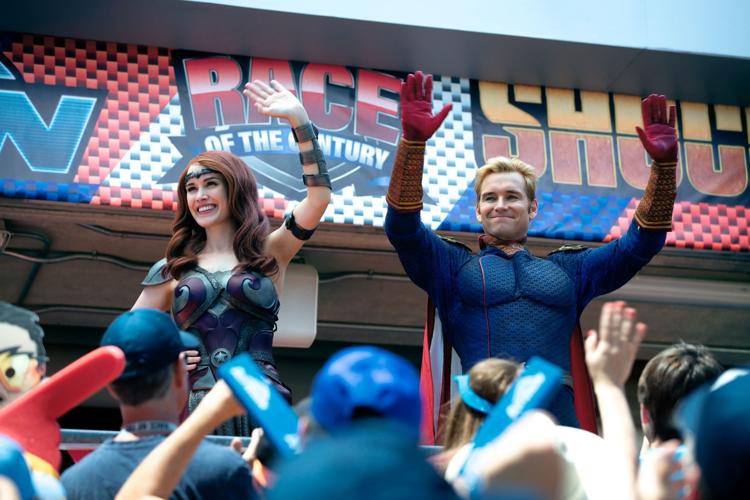 The Boys
It's not quite coming out in theaters, but there's a new show premiering on Amazon's streaming service grabbing the attention of many. The story, adapted from a popular comic series of the same name, follows a world where superheroes are just as power-hungry, sex-crazed, and overall abusive of their status as many actual celebrities are. The main characters then embark on a quest to take these superpowered monsters down a notch, while also exposing the corporation hiding their dirty secrets from the world.
Produced by Seth Rogan in the midst of the superhero movie craze from Marvel and DC, a show like this is perfect for showing how dark superpowers can truly be in the wrong hands. It's definitely meant for adults though — this one isn't for the family to watch together, like many comic book tales brought to life on screen. Maybe it'll make you rethink how cool it would be to live in the world of superhumans.