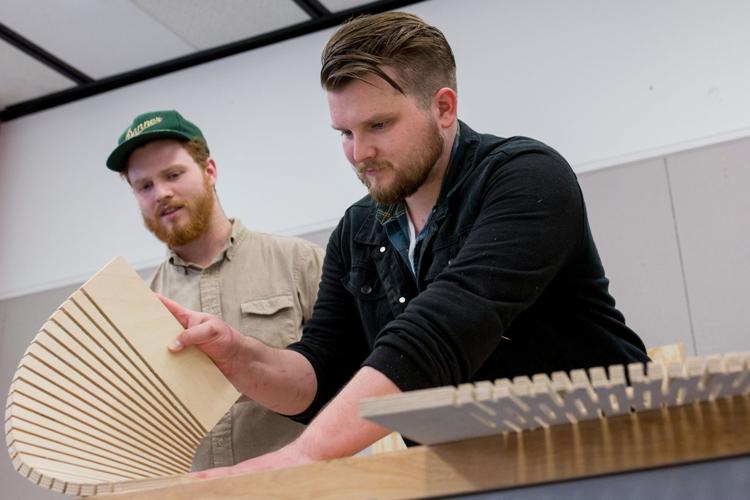 Two University students are using an Undergraduate Research Award to design and create wooden furniture products with an unexpected twist — flexible, bendable wood.
Seniors Jack Figgs-Hoard and Michael McCulley, both industrial design majors, are using the UGRA, a scholarship for undergraduate students who are doing a creative or academic project, to turn their love for design into a business.
"We wanted to make something that would be a lot more functionally easy but also very beautiful and still comes from this interesting manufacturing method that comes up with an unexpected quality." Figgs-Hoard said.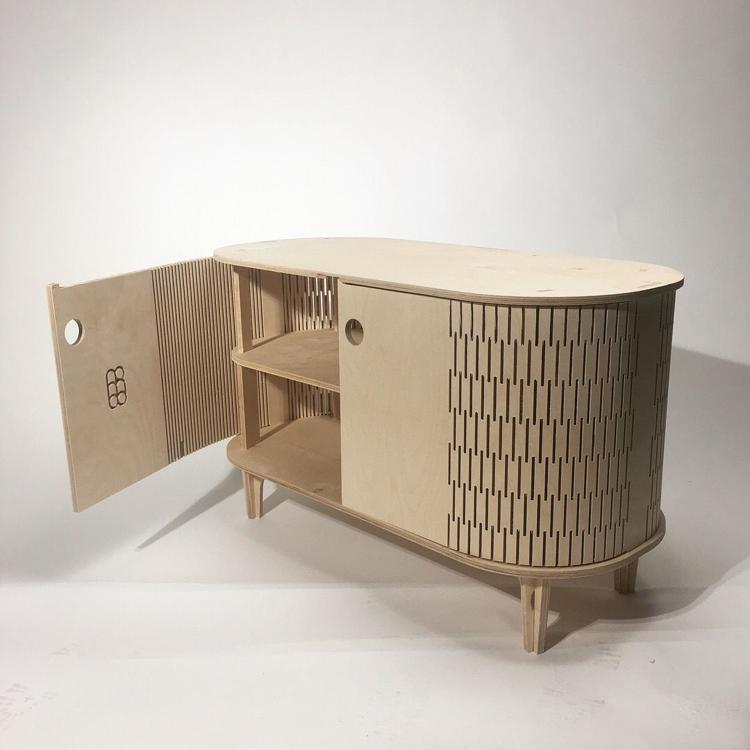 After Figgs-Hoard won the grant, he and McCulley took entrepreneurial and design studio courses to learn how to make their dream a reality. They are looking to turn their passion for making furniture and entrepreneurship into a business, which they named Modern Nomad Furniture.
Figgs-Hoard said Modern Nomad's furniture is similar to Ikea's, but he wants his furniture to be better quality and have a more distinct aesthetic.
"Modern Nomad Furniture is a furniture concept we have been working on for some time, starting in our classes in the industrial design program based on our mutual love for furniture design," Figgs-Hoard said.
The team, composed of two University students and two Lawrence residents, proposed the idea of selling modern, plywood furniture from an online store. 
Through the UGRA grant, the University has given Figgs-Hoard and McCulley the time, equipment and creative freedom to develop their concept. They use flexible wood with a kerf pattern, which involves cutting a series of small slits into the wood, and tap-together joinery to create ready-to-assemble furniture, such as chairs, lamps and shelves.
"We've done all our machining on KU machines that are free through our program. If we were to go through some manufacturer, it would be thousands of dollars, and by taking advantage of what our program has to offer, we have saved tons of money and time, and has allowed us to be creative in a way that if we were to go through a third party we wouldn't be able to," McCulley said.
A @ugresearch Award allowed Jack Figgs-Hoard to bring something real to life. #BeAJayhawk and do the same.

(CC) https://t.co/yjeCZZMHGe pic.twitter.com/2E3pvwCk3W

— Spooky KU (@KUnews) October 4, 2017
Figgs-Hoard and McCulley don't plan on stopping after graduation. Currently, they have multiple generations of furniture based on their current concept, and they hope to eventually turn Modern Nomad Furniture into a national business. After graduation they plan to build capital through a possible kickstarter campaign or investor.
"We're just now hitting the ground running in terms of making it a real thing rather than just a project we worked on in our senior studio." McCulley said.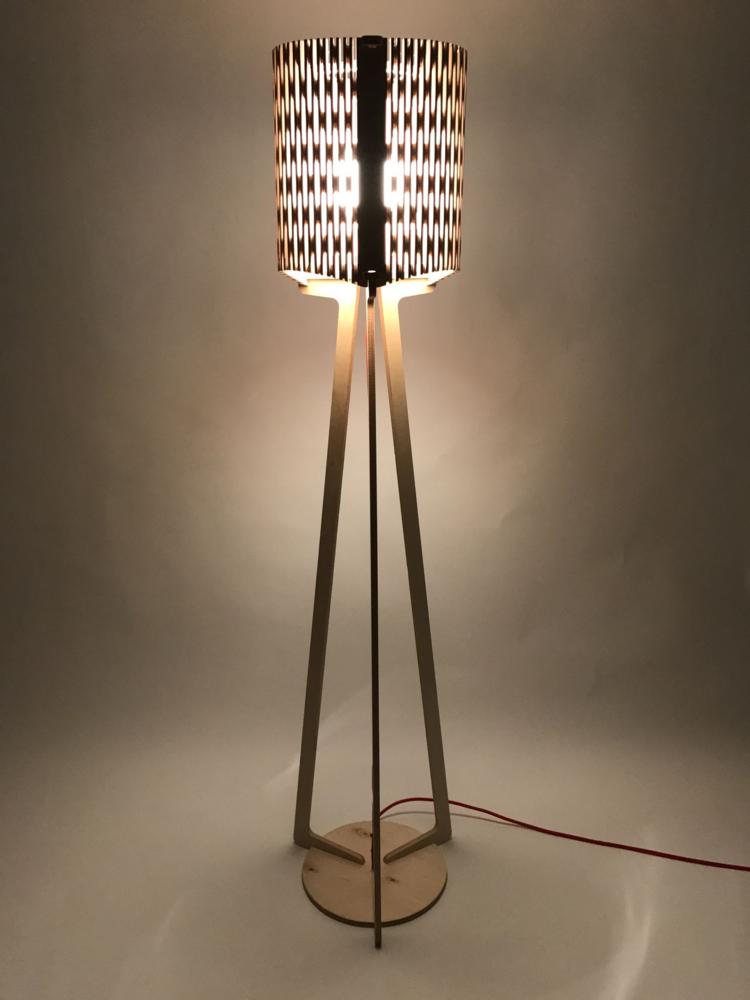 Through this experience Figgs-Hoard has not only created a potential business, but has also found his lifelong passion.
"Through the entrepreneurial program, we've made multiple iterations of business plans, financial plans, marketing plans, all based around this concept," Figgs-Hoard said. "If we wanted to right now, we could turn this into a real thing."