Renowned downtown art gallery and print shop Wonder Fair will open a new gallery this summer across from its current location on Massachusetts Street.
The gallery will replace the discount tobacco store at 15 W. 9th St. and will essentially move the art exhibit side of the business to its own location.
Wonder Fair co-owner Meredith Moore said this will allow the main store to expand its retail selection, also set to be finalized this summer.
"The space that was an imperfect gallery before will now be the perfect playground for more notebooks and pens, as well as expanding our art on sale," Moore said. "This new building is also kind of amazing. It wasn't apparent when it was a tobacco store so it's nice knowing that we can make this space really gorgeous again."
While this is helpful for business, the main goal of this gallery is to help promote and expand Lawrence's art community.
"The gallery is an essential part of what we do for the community, especially the art community, so we needed to bring a quality space that's promoting their work," Moore said. "Traditionally with art galleries, it tends to be difficult to make ends meet, but we're very fortunate with the shop helping keep the gallery afloat while the gallery supports the vibrant community. It's all very circular, each part helping the other."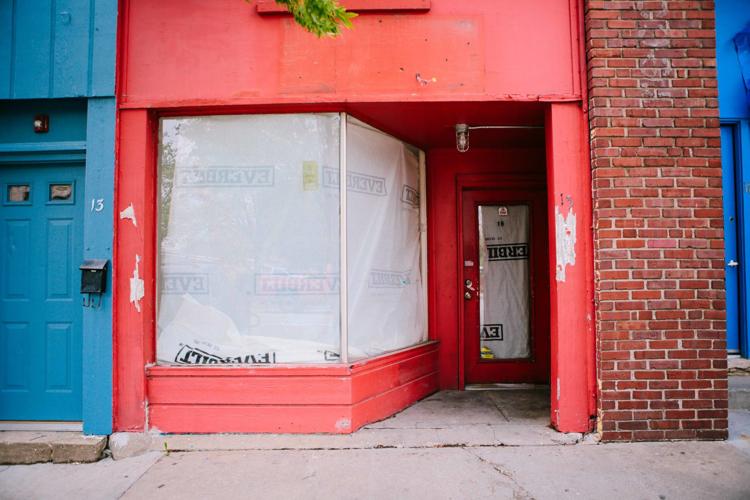 The gallery will be co-curated by Moore and local artist Aaron Marable, who said he plans to reach out to more than just visual artists.
"We want to be able to provide a platform for a lot of artists that should have one," Marable said. "Whether that be poets, musicians, or visual artists, we're interested in surrounding this space with a community that really supports it and feels like it represents them."
He also feels separating the gallery and retail business will be the best decision to allow Wonder Fair to make a greater impact and grow in the future.
"By moving the gallery from the retail space and giving it some breathing room, it's doing the art and artists more justice while also providing more space for Wonder Fair itself to expand and keep being awesome," Marable said.
The displayed art will be different from what many will expect though, with the focus moving away from the narrative art commonly seen around a college town like Lawrence that focuses on telling a story, and more into art that evokes emotion and inspires the viewer.
"We want some work that's challenging but accessible and easy to relate to," Marable said. "I'm not just looking for shock value — we want to show really beautiful artwork that could really motivate and show what else is possible."
Dave, the in-house cat, will also benefit from the expansion, with the new location giving him the opportunity to stretch his legs a little bit and get some fresh air.
"I'm glad we can walk the cat across the street from Wonder Fair to the gallery on busy days. Maybe he'll even deliver a couple packages back and forth for us," Moore said.
In the end, Wonder Fair's mission is to help artists in whatever way they can, and this project will help them gain more presence and attention that will allow them to do so.
"It just feel very natural and like it's a good risk to take. If you don't want to gamble on your arts community, then why are we an arts store?" Moore said. "I hope we can really help grow some local artists' careers in the long term while helping sustain the professional artist community in Lawrence. We're fulfilling our purpose and that feels really good."