Opening to a full house, bbno$ and Yung Gravy put on a goofy, unforgettable show on Tuesday at The Granada. Lawrence was one of 22 stops on their Feel the Sensation Tour.
To start the show, SavageRealm was brought out unannounced. With only around 200,000 monthly listeners on Spotify, he is a smaller act. Despite this, fans were rapping the verses with the artist.
SavageRealm decided to introduce himself by calling his own music "trash" and telling the crowd to "get lit anyway." The crowd did as it was told.
Baby No Money, or bbno$, took the stage next.
"I've heard the crazy things Gravy has said about this town," he said.
Bbno$ impressed the crowd with his energy and goofy nature that matched his music perfectly. His regular interactions with the crowd, combined with performing from the barrier just feet from his audience, created a sense of intimacy.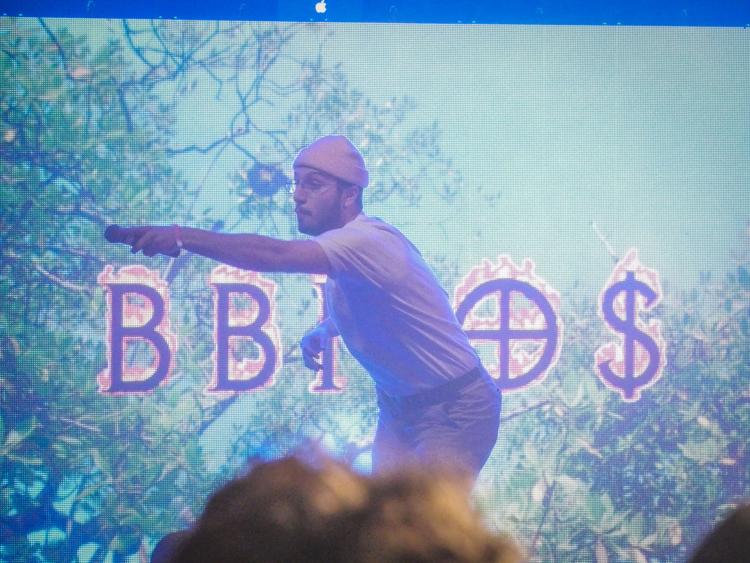 "My name is Baby No Money, which means I talk about money all the time," the Vancouver rapper said.
Which was true, as his set included a few slow songs, but mainly songs flexing the money he made from rapping, if somewhat jokingly, throughout.
Next up was headliner Yung Gravy, a Rochester, Minnesota rapper with a unique lyrical approach.
Yung Gravy played some of his most well-known songs, including a duo with Lil Baby, "Alley Oop," "Cheryl" and "Rotisserie," all of which he performed with the same confident manner they were recorded with.
Featured on some of the headliner's tracks, bbno$ made a reappearance during Yung Gravy's set.
"Lawrence is the only place we've come to twice on tour, and there's a reason for that," Yung Gravy told the crowd after an exciting song.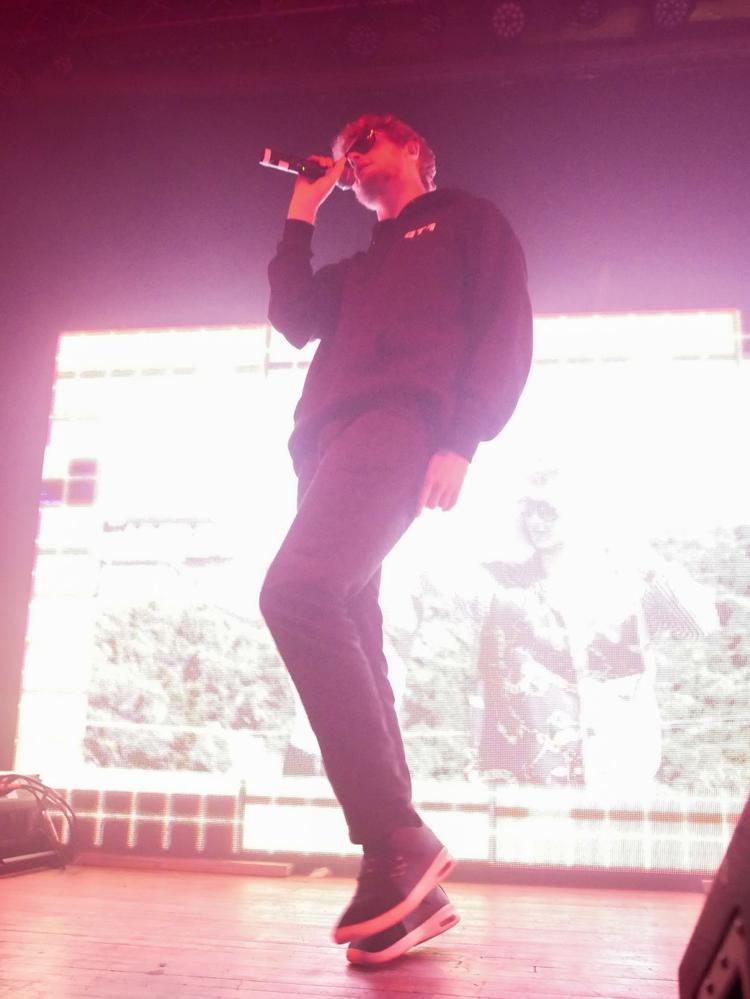 Yung Gravy also performed at The Granada on April 7, 2018, to a slightly smaller crowd than the 2019 show, according to Gravy.
"We sold over 450 tickets in two days for that show," Yung Gravy told the crowd. "It was insane."
Yung Gravy decided to close the show with his most well-known song, and the crowd's favorite, "Mr. Clean." With over 62,000,000 streams on Spotify, the song is clearly a favorite of more than just those in the Granada.
"Tonight was amazing. Thank you, Lawrence," Yung Gravy said as he left the stage.