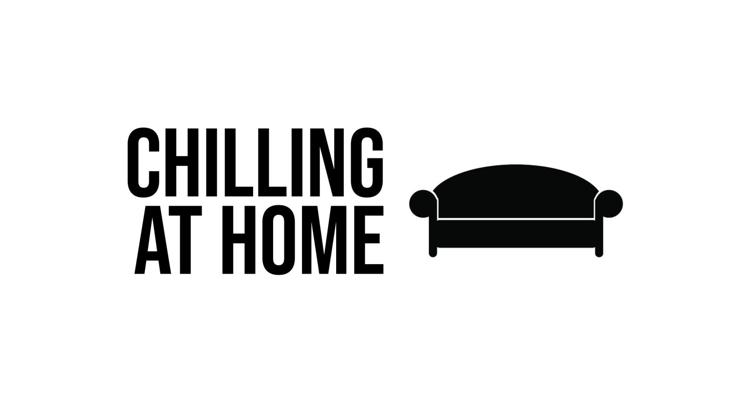 We asked you to submit photos that best represent how the COVID-19 pandemic has impacted your daily routines and how you've been spending your time. Here's how a few Jayhawks are chilling at home, as told to us by email.
Spending quality time with parents | Monica Diedrich, a senior studying marketing and international business from Minnetonka, Minnesota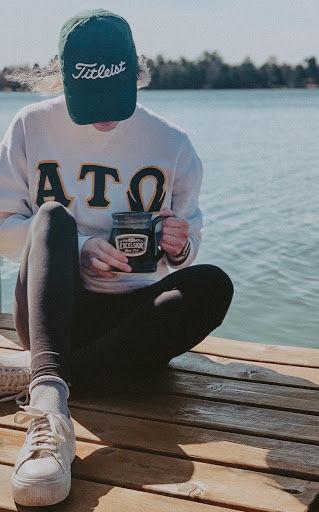 After making the decision to move back home to Minnesota when classes turned to online, I had mixed emotions. I've spent the last three and a half years of my life in Lawrence, so it was an emotional roller coaster when I realized I left Lawrence and my friends not knowing when I will be able to see them again. Once the emotions set in, I decided to take the opportunities to embrace this extra family time that I had missed the past few years. As a family, we have spent time at our house and cabin, catching up on things we have meant to do for years but never had time to.
After four years of saying we would do it, my dad and I finally made a bean bags game to play this summer. My mom and I have both tried some new baking recipes and spruced up our house and cabin by doing some yard work and planting flowers. My brother and I have had some quality tennis and golf time in the midst of working and doing homework. My whole family and I have enjoyed boat rides, bonfires by the lake and simply getting outside as much as possible as the temperature gets warmer in Northern Minnesota. Although I await the day I get to see my college friends and say my official goodbyes to KU, being able to take advantage of the extra time at my cabin and with my family has made quarantine much easier
Turning to music | Evan Satlin, a junior studying psychology from Los Angeles, California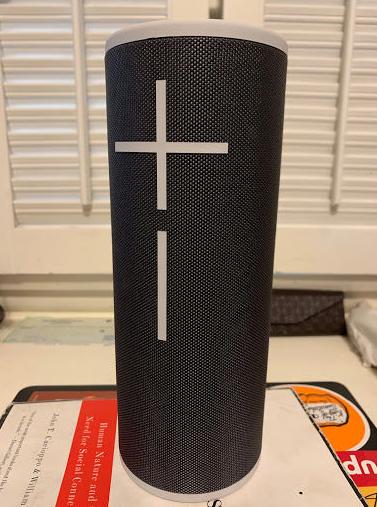 Sitting at home in quarantine has been incredibly boring for me and the rest of my family. One thing I do to pass the time is update my music playlists on Spotify and SoundCloud. My music, previously, had been lacking. Having the time to sit down and listen to all the new music out has made me very happy. Getting this new speaker has also definitely increased my motivation to head bump to Drake's new mixtape and oldies from the Pharcyde, Tupac and Biggie. 
Renovating a basement | Kait Simmons, a senior studying architecture from Riley, Kansas
During this quarantine, I've been helping my dad start remodeling our basement. We spent a week putting up new walls to create a new office space and bedroom, and installing new fixtures in the bathroom. Since then, we've been slowly painting, installing flooring and decorating our downstairs living space with the help of online shopping. It has been a great way to spend this time during quarantine doing something productive and meaningful for our family, while also learning new skills.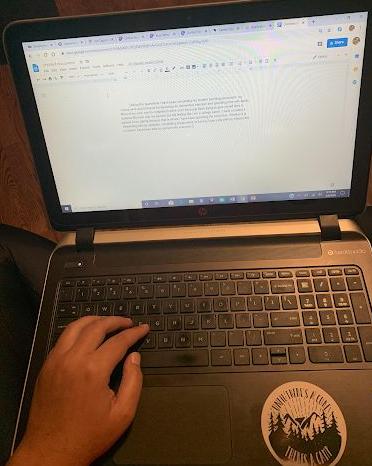 Teaching virtually | Jordan Berger, a senior studying elementary education from Wichita, Kansas
During this quarantine, I have been completing my student teaching placement, my coursework and licensure for becoming an elementary educator, and spending time with family. Most of my work can be completed online and I have just been trying to give myself time to balance life back with my parents but still feeling like I am a college senior. I have included a picture of my laptop because that is where I have been spending the most time. Whether it is interacting with my students, completing assignments, or having Zoom calls with my friends, this is where I have been able to connect with everyone.
---
Want to be on CHALK? Send a picture and description of what you've been up to for a chance to be featured. Email us (chalkmagazine@kansan.com) or send us a message on Instagram (@chalkmagazine) and include your name, hometown and year at the University of Kansas if you're a University student. We can't wait to see what you've been doing.