As the end of the semester creeps up on University of Kansas students, a place to get a late night snack or early morning tie-me-over becomes a necessity. Munchers Bakery was recognized as the top bakery in town in this year's Best of Lawrence magazine and offers any baked good your sweet tooth could possibly desire. The family-owned establishment will celebrate its 30th anniversary on Dec. 5, and renovations are in the works to include a new mural inside the bakery. 
Owner Mike Tennyson, whose son by the same name manages production in the back of house, says the busiest times of year are in the spring around Mother's Day and end of the semester, as well as the week before Christmas. He says the most popular grabs are the cream cheese doughnuts, but other favorites include cinnamon rolls and apple fritters. 
"If I'm real hungry, and I need to fill an open spot, I'll eat a cinnamon roll," Tennyson says. 
Despite being open 24 hours, Tennyson warns that the bakery selection becomes limited as the night goes on.
"When people come in late at night, they're lucky if there's what they want left," he says.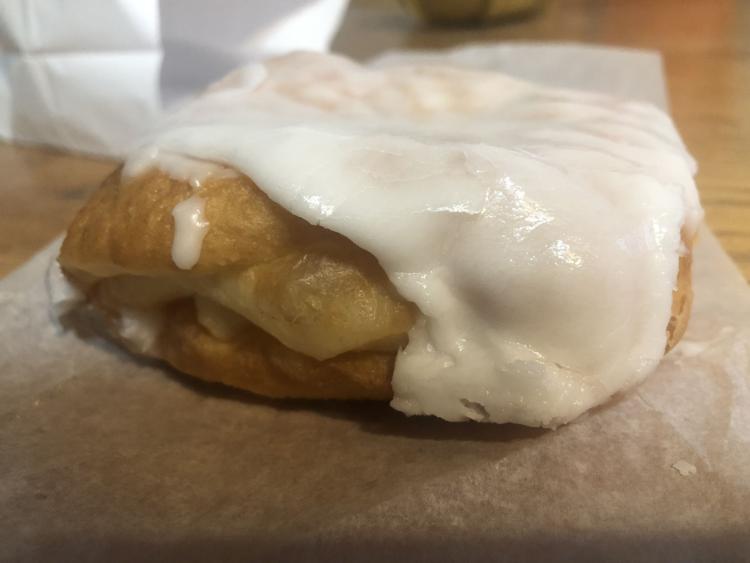 The bakery makes everything from scratch, and the cream cheese doughnut does not disappoint. The doughnut pastry is soft, and inside you'll find cream cheese lining the bottom layer. To top it off and balance the filling, the doughnut is coated with a sweet, vanilla icing. If vanilla's too plain for you, there's also a strawberry cream cheese version.
Munchers Bakery is located at 925 Iowa St. and is open 24/7.