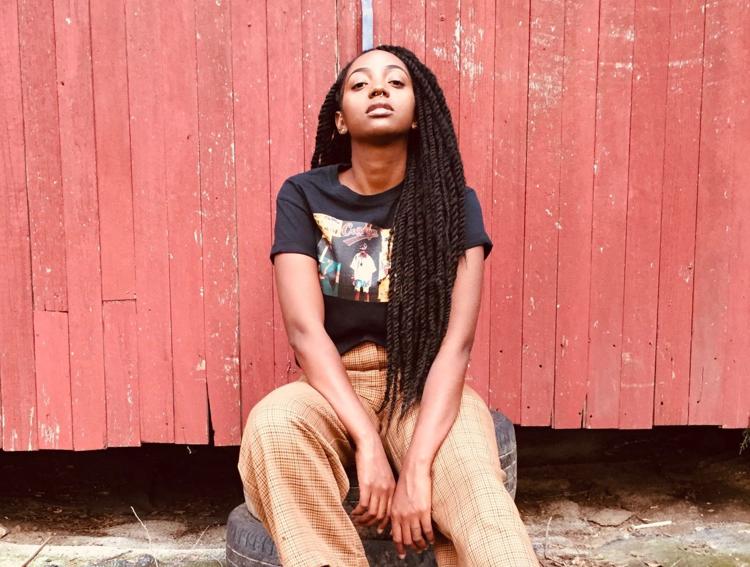 Khrystal Coppage is a multitalented artist from is from Wyandotte County, Kansas City, Kansas. Coppage, who performs music as Khrystal., writes, sings, raps and acts. She is a University of Missouri-Kansas City alumna.
A lot of my music is inspired by my life and wanting to bring life and awareness particularly to black women.
Really my messages overall are for black women. That is who I write to and that is where I draw inspiration from because I'm a black woman. But it's still very overarching – it doesn't exclude anyone.
Being a black girl growing up in Wyandotte county has really shaped my worldview and a lot of experiences that I had.
Just the poverty that we have over here, our school systems and how I was treated in said school systems. Those experiences have largely shaped my view as an adult.
I remember being a kid and not feeling very empowered as a young black girl, as someone who was very vocal, as someone who had talent. My parents did a pretty good job at encouraging me in that way, but they can only do so much if I'm spending eight hours at school where that's not fostered.
One of my purposes, I feel like, is to let little black girls know that they matter and that they're cared about.
Black women really are the light of the world. We really do contribute. And whether we feel like we're seen or not, our presence is there.
I see you and I know that you're doing it well – whatever it is that you're doing, you're doing it well. Even if it is that you're living and you're surviving and you're thriving, or you're waking up everyday – that is enough. Especially in a climate that doesn't pay attention to you.
Kansas City is full of experience. 
It's a nice little melting pot if you find the right scene. I feel like our music scene in Kansas City is a pretty nice melting pot in that kind of way.
Lawrence is definitely my favorite place to play. 
I just really enjoy the music scene in Lawrence. I really enjoy the camaraderie.
To keep up with Khrystal., find her on Youtube, follow her on Instagram or listen to her music on Spotify.