The Lawrence Humane Society will host its second annual Clear the Shelter Day Saturday, during which adoption fees for all pets will be waived.
The event is part of NBCUniversal's national Clear the Shelters Day, which, according to the website, is responsible for the adoption of more than 73,000 animals since 2015.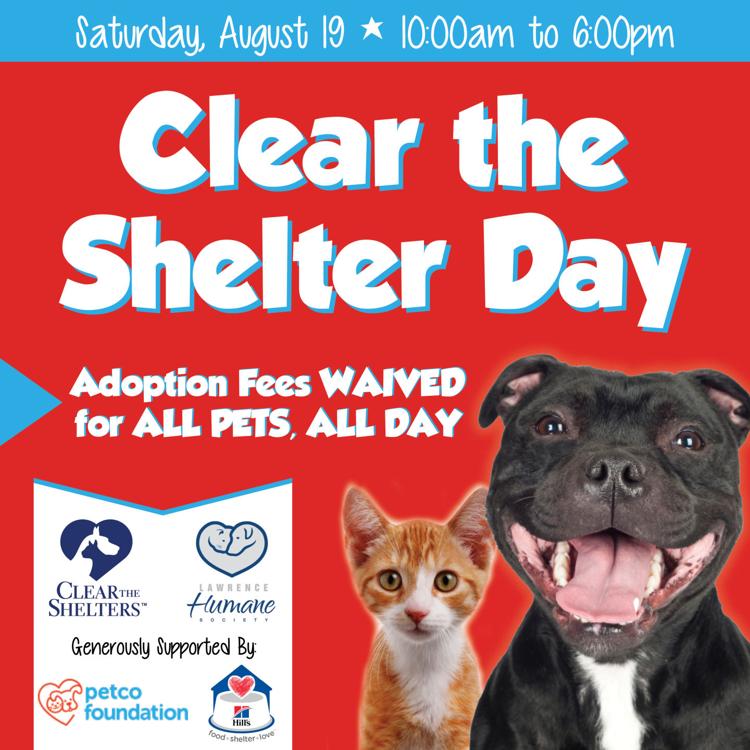 LHS adopted out more than 100 animals in eight hours last year, its first as a participant. In preparation for this year's Clear the Shelter Day, the shelter has been transferring in animals from other shelters in the area, said Humane Society Director of Development and Marketing Meghan Scheibe.
"It was a tremendous success," she said. "It was our biggest adoption day of the year, and this year we're hoping to increase the number of adoptions that we do."
Adoptions are limited to one per household, and Humane Society staff urges patron to leave the pets they already own at home. The facility will be too busy to accommodate on-site dog greets.
"We're going to be pretty, pretty full on Saturday when we open, but we know we're going to get lots of these guys homes," Scheibe said.
Clear the Shelter Day will take place at the shelter at 1805 East 19th Street from 10 a.m. to 6 p.m. For more information, check out the tip sheet on the LHS blog.