Pop, fizzle, clink: these are the sounds Tate Bremenkamp hears on a daily basis at work.
Quinton's, a popular bar at 615 Massachusetts St., is where Bremenkamp, a senior studying chemical engineering from Lawrence, spends his nights, serving customers drinks and refreshments as a bartender.
"I absolutely love it," he said.
From being a Subway sandwich artist, to a KJHK DJ, to a Starbuck's barista, a Hy-Vee cook then a Quinton's bouncer, Bremenkamp has worked his fair share of jobs. But his current job as a bartender is definitely his favorite.
"Being a bartender is making a job out of going out with your friends," Bremenkamp said. "I'd say as a bartender, you usually don't have to directly deal with much with that [craziness]. Worst thing, as a bartender, is someone puking on the bar."
Bremenkamp said that his favorite drink is called the "horse feather," which is a bourbon cocktail. The most popular drinks requested by customers include beers, a whiskey Coca-Cola or a vodka cranberry, he said.
Bremenkamp said that he loves to play with recipes and create unique cocktails based on customers' tastes and preferences.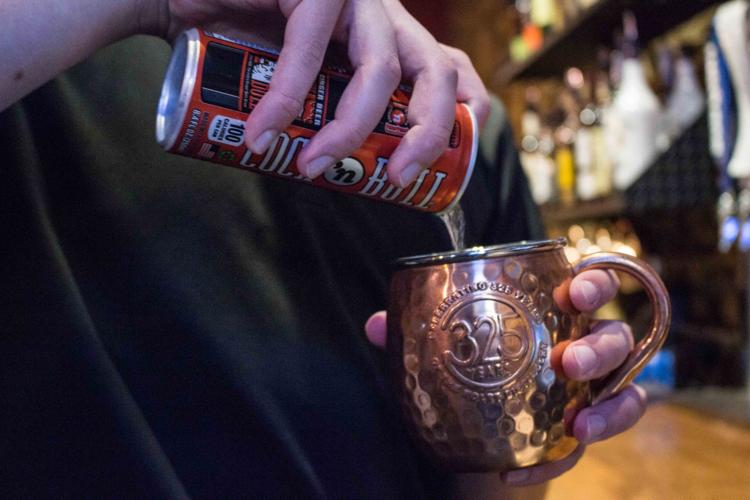 Even though there is a focus on making drinks, he said there are a lot other activities that a bartender does.
"I would say 50 percent of bartending is customer service, just being personable," he said.
Organization skills are also important — keeping a clean bar space and putting things back where they go, especially when working with another bartender on a busy night.
While at work, Bremenkamp is valued for his cheery personality and ability to go above and beyond, according to one of his supervisors.
"His personality is just one of a kind," said James Stephenson, assistant general manager and the director of bar operations of Quinton's. "I can see a customer that would come in, sit down not knowing Tate and Tate will just interact with that person. By the time that person leaves, they will be on a first-name basis, basically almost friends."
Stephenson, who has worked with Bremenkamp for about two years, said that Bremenkamp stands out from other bartenders and individuals his age because of his ability to bring new ideas to the bar, reliable work ethic and always being positive and upbeat.
"He always puts a smile on someone's face," Stephenson said.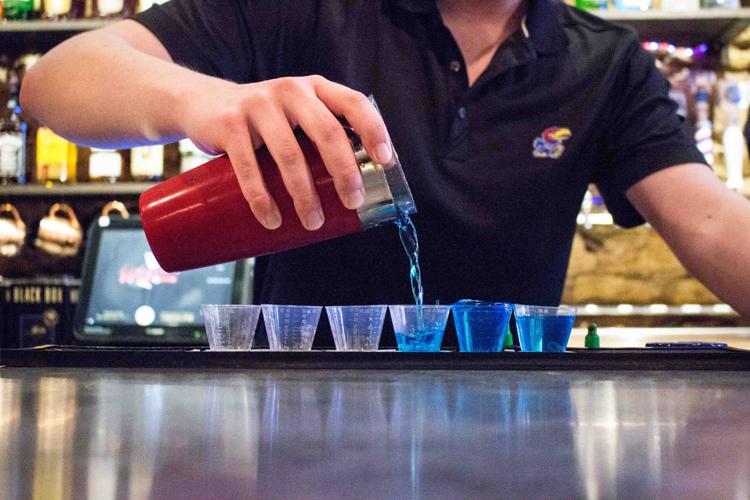 When Bremenkamp is not serving drinks at Quinton's, he said he sleeps a lot, and studies and catches up on classes and schoolwork.
"Working evenings and nights really completely changes your schedule," he said.
He said he is working to pay his way through school, on top of paying for rent, utilities and other expenses. So bartending at Quinton's is essential for his livelihood.
"I don't have a choice to just not work during the week," he said.
Since he works on Massachusetts Street, Bremenkamp said that the bars and bartenders on that street, in particular, have formed a bond.
"I would say in general there's a really good sense of camaraderie between all the bar employees, especially along Mass. Street, but in Lawrence as a whole too," he said. "Between bars, it's really friendly… Everyone knows we all share the same pains."
— Edited by Brenna Boat