While many University students struggle to wake up for an 8 a.m. lecture, sophomore Rachel Kim starts her day much earlier: 2:30 a.m.
A double major in math and music, Kim began working night shifts at the all-girls dorm Corbin during Thanksgiving break of last year. This semester, she's enrolled in 19 credit hours and has had to develop a rigid routine to manage her packed schedule.
"It's not really the most ideal combination, but it works out more or less," she said.
Kim said her most difficult days are Thursdays. After getting out of her Wednesday lecture at 7:30 p.m., she returns home to Margaret Amini Scholarship Hall and goes to sleep right away. She then wakes up between five and six hours later to make it to Corbin in time for her three-hour shift, she said.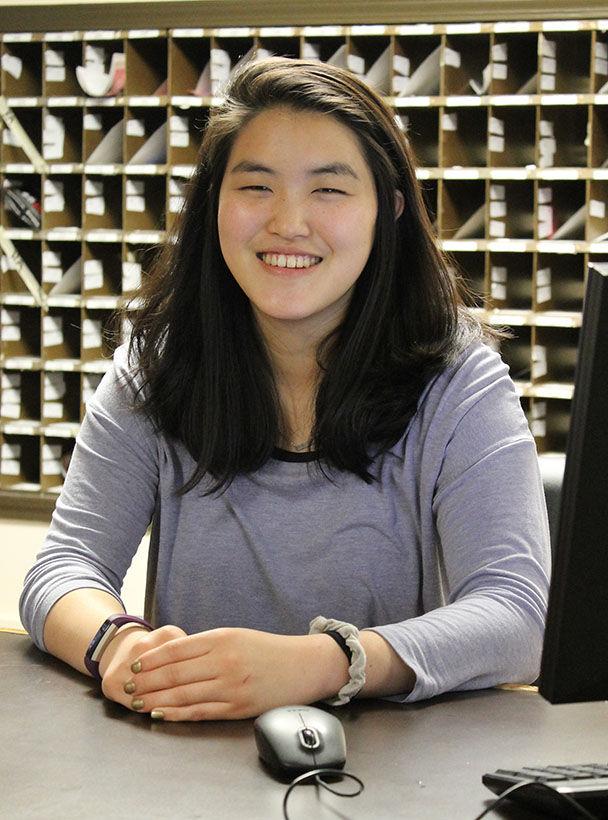 "She definitely has to plan out when she sleeps," said Taylor Webb, a fellow music major and friend of Kim's. "It's crazy. I always ask her how she does it."
Kim said she generally spends her shifts trying to keep up with schoolwork, a trend Webb noticed as well.
"Every time I've ever gone to see her there — which is not a lot of times, because she works at 3 a.m. — she's always doing her homework," Webb said.
Though Kim said resident traffic is scarce on weeknights, her front desk responsibilities include watching the entrance and checking in guests and residents.
Desk workers aren't allowed to take phone calls or leave the front desk, but are otherwise generally able to choose how to pass the time during their shifts, she said. Corbin desk staff are even allowed to stream Netflix as long as they remain aware of their surroundings at all times.
"As long as we look up when we hear the door open and know what's going on, we're pretty much given free range," she said.
Desk workers rarely have to deal with crisis situations, Kim said, and are much more likely to face troubles such as hectic crowds returning from a night out, and the occasional fake ID.
Kim hasn't dealt with much late-night drama in her months at Corbin, but said the most difficult part of the job is balancing her work schedule around her rigid school schedule.
After working until 5:30 a.m., for example, Kim returns home to sleep for a few hours before her 9 a.m. class. The real trouble comes when work and exams fall on the same day, Kim said.
When an early-morning exam was recently scheduled for the morning after her usual middle-of-the-night shift, she asked to switch to the more preferable 5:30 a.m. shift.
"I'd rather start my day early than have my sleep schedule disrupted [on exam day]," she said.
Kim, who has an emphasis in flute and piccolo, hopes to work as an actuary after graduation and eventually return to school to study music at the graduate level. She has also considered getting a Ph.D. in math to study the "fascinating" relationship between music and math.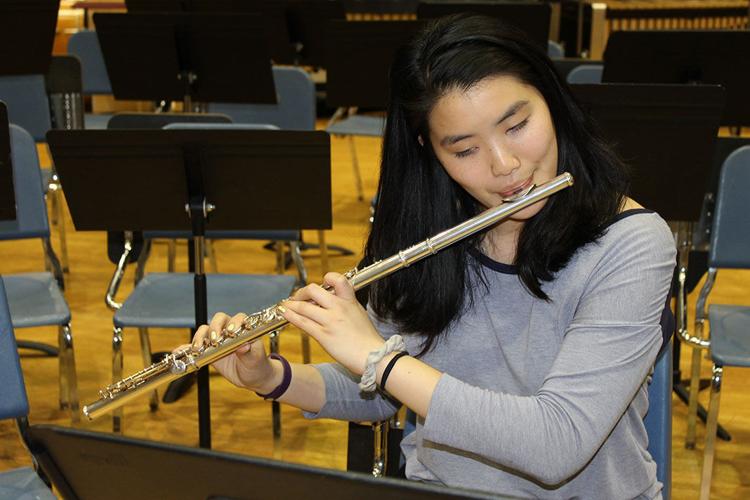 "There's a lot of talk about that, but there's not a lot of actual research," she said. "You really have to kind of tear it apart and really understand both of them."
With two years remaining as an undergraduate, though, Kim said she's not planning on continuing night shifts after this year. Next fall she begins working as food board manager in the University scholarship halls.
"I probably wouldn't have continued either way, though," she said. "Just with my schedule, it's not sustainable."
— Edited by Ashley Hocking