A Student Senate funded grant for University of Kansas students related to invisible disabilities is under-used and may be in jeopardy, Student Senate Chief of Staff Zach Thomason said. 
Invisible disabilities is an umbrella term for any disability that is not immediately noticeable, said Deborah Meyer, director of the University's Academic Achievement and Access Center. Invisible disabilities can include mental illnesses, Attention Deficit Hyperactivity Disorder, dyslexia and more. 
Students with disabilities must provide documentation proving they have a disability, but some students seeking diagnoses cannot access evaluation centers because of financial need. To combat this, Senate funded 10 $250 grants for students who have financial needs so they can get an evaluation and receive help from the AAAC.
"When money has to stretch to cover basic needs, sometimes students just don't have the funding to get an evaluation," Meyer said. "We really do see this [grant] as something that can be really helpful."
The grant went into effect at the beginning of the semester. But so far, no one has used its resources.
Thomason said there could be many reasons as to why the grant is not being used, such as a lack of knowledge or promotion, but that puts Senate in a difficult position when it comes to renewing the funding.
"If something's used, we would never want to cut that. But if something's not being used, it makes a difficult argument to maintain the current levels of funding," Thomason said.
Even if students continue to not use the fund, Thomason said he believes Senate will consider funding the grant again if the AAAC can show a plan of action to increase the use of these resources.
"I think that recognizing the nuances of having a 25,000 person campus and realizing that there are differently-abled people on this campus … is absolutely essential and imperative to completing some of Student Senate's ongoing missions, which is to increase opportunity and access at this university," Thomason said.
The grant is currently in effect for the remainder of this semester and next semester. Meyer said the AAAC will work on promoting the grant's resources more next semester to ensure that students take advantage of the opportunity.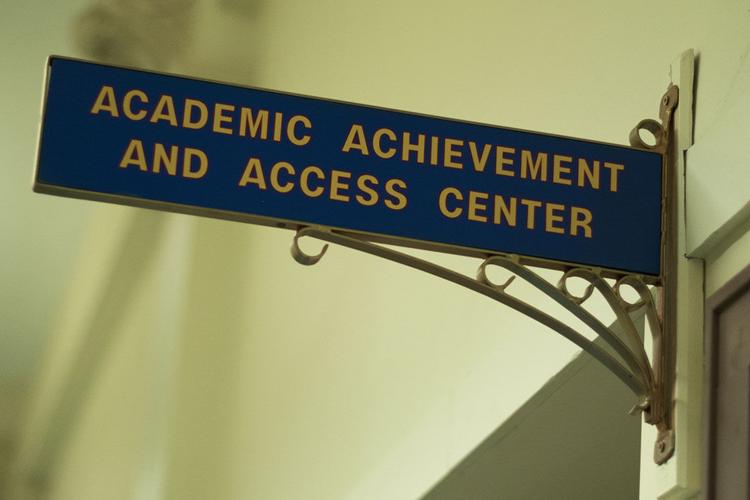 To apply for the grant, Meyer said all students have to do is email her. The AAAC will then check to see if they have financial needs through their FAFSA, and if they qualify, the AAAC will award the money to the student's account.
"We never want there to be a financial need that a student has that prevents them from getting a diagnosis that they might need for help, so we're very hopeful that that's something that we can continue," Meyer said.
After receiving the money, the student has options on where to go to get evaluated. Meyer said students can go to Watkins Health Services, Counseling And Psychological Services, the KU Psychological Clinic in Fraser Hall or the School of Education, located in Joseph R. Pearson Hall. However, if students feel more comfortable, private providers in the Kansas City area, Topeka and Lawrence are also available.
Meyer encouraged students to reach out for help if they need it and to not feel ashamed of an invisible disability they may have.
"I always tell every student if you needed glasses and you didn't have access to them … you'd be at a disadvantage to being able to see. And you shouldn't be embarrassed — you shouldn't feel uncomfortable because you need glasses, and somebody else does not," Meyer said.