Student Rights Committee is forming an ad hoc subcommittee to ensure the integrity of Student Senate elections, following only one coalition forming for the upcoming election.
The subcommittee, formed at a meeting March 6, was proposed by Nick Hinman, a student senator representing freshmen and sophomores in the College of Liberal Arts and Sciences and a member of Crimson+Blue, the coalition running for election.
"The purpose of the subcommittee isn't to find any wrongdoing. It's very much focused as a very broad, ten-thousand-foot look at what are some practices that are happening. There's not going to be any individual culpability by any means," Hinman said.  
Hinman said the subcommittee will speak with people inside and outside Senate to look at internal practices and gauge perceptions of the one-coalition election.
"I think we do need to be mindful of the image that we're projecting outward to people," Hinman said. "Even if we think everything's going fine, other people might not, and that still directly affects the trust and faith that people have in this body."
Hinman said the subcommittee will be meeting over spring break and aims to present a report with their findings at the last committee meeting on April 17.
"This is actually after the election, so by no means can this affect anything that's happening nor is it meant to," Hinman said.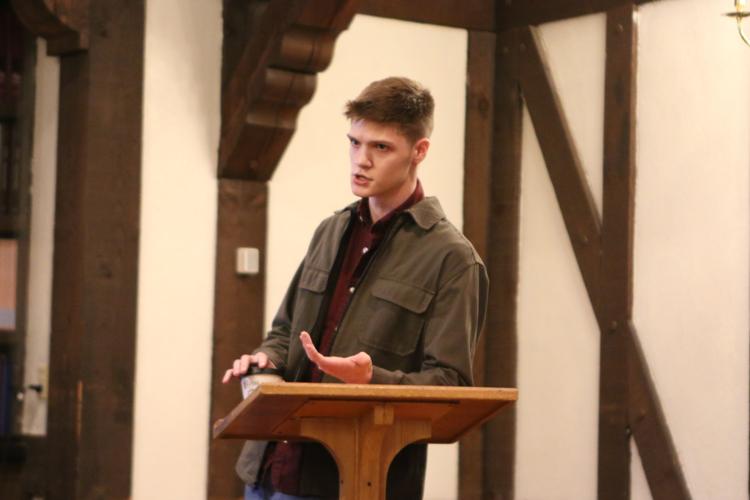 Zach Thomason, Senate Chief of Staff, asked Hinman about why this subcommittee is being formed under Student Rights instead of University Affairs, the committee that handles elections.
"It is, more or less, just... a climate report on what Senate is like and how it's perceived by outside people, and I definitely think [Student Rights has] a vested interest," Hinman said. "I'm not trying to shut out other committees."
The motion was amended at the meeting to include members from UA and Diversity, Equity and Inclusion, in addition to Student Rights.  
"I'm just trying to make sure that people have faith in Senate," Hinman said.