Mauricio Gomez Montoya and Ashley Anguiano Gomez first met in October 2010 when Ashley was finishing her undergraduate degree and Mauricio began working at the University. Ashley was working at the front desk of Mauricio's office.
When Ashley graduated about a year and a half later, she began working for the Office of First Year Experience and eventually started to spend time with her colleagues — including Mauricio.
"We've known each other for quite a long time, but our friendship didn't really bloom until about January of 2012," Ashley said.
Mauricio thanks the Kansas men's basketball team's run to the National Championship in 2012 for their friendship. The two had a mutual friend who hosted watch parties for basketball games, which is where they spent most of their time together.
Mauricio and Ashley had their first date in June 2012 at Genovese, an Italian restaurant on Massachusetts Street. A year and a half later, the couple traveled to Mexico.
In April 2014, the two got engaged in San Diego, California. Afterwards, they got married in October 2015 at Saint John the Evangelist Catholic Church and had their reception at the Van Go Art Center in downtown Lawrence. In June 2016, the couple bought their first home together.
Mauricio and Ashley both still work at the University. Mauricio is the director of Jayhawk Student One Stop, and Ashley is the recruitment coordinator for the School of Social Welfare. While they work in different departments, they share many of the same colleagues, and their work occasionally overlaps.
"Most days, [working together] can be a lot of fun," Ashley said. "We have many friends in common, which makes spending time with them much more enjoyable."
Mauricio and Ashley find it very convenient to work at the same university as well.
"It's important to have someone that understands your industry. Sometimes we have to travel for work, stay late, miss family functions or work weekends, so it's helpful to have a partner who understands the setting where we work," Mauricio said. "On the other hand, though, it's fun to work at the same place as your spouse because we get to ride to work together or bring each other lunch sometimes."
By working in the same environment, they are able to discuss their work at home, but also discuss other things at the same time. They appreciate one another's ability to understand both the personal and professional aspects of each other's lives.
Working at the same university has sometimes proven to be difficult, especially when their work overlaps.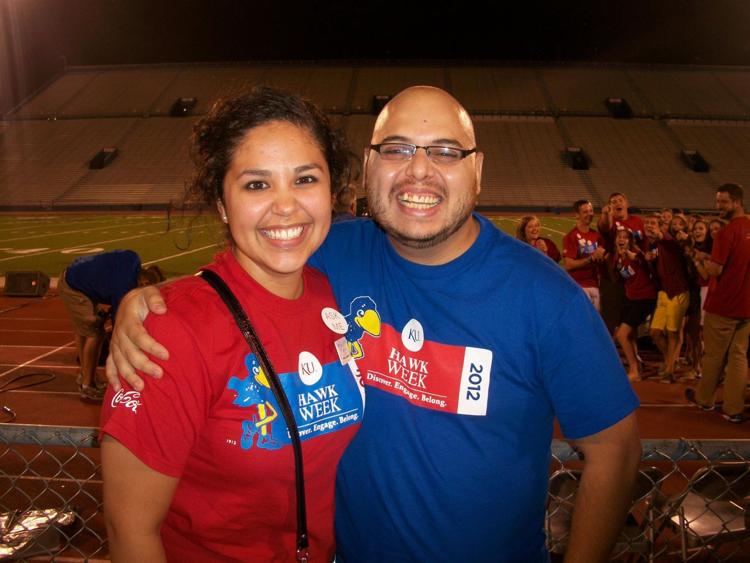 "We might have to work with a student in common or we might come to each other with a certain situation where we both know everyone involved," Ashley said. "And we want the other person to be on our side, although they may say 'Well, you actually might have been in the wrong.'"
The couple appreciates being able to connect on a deeper level, given their shared work environment, colleagues and experiences. While they may run into some conflicts, being colleagues as well as spouses strengthens their connection with one another.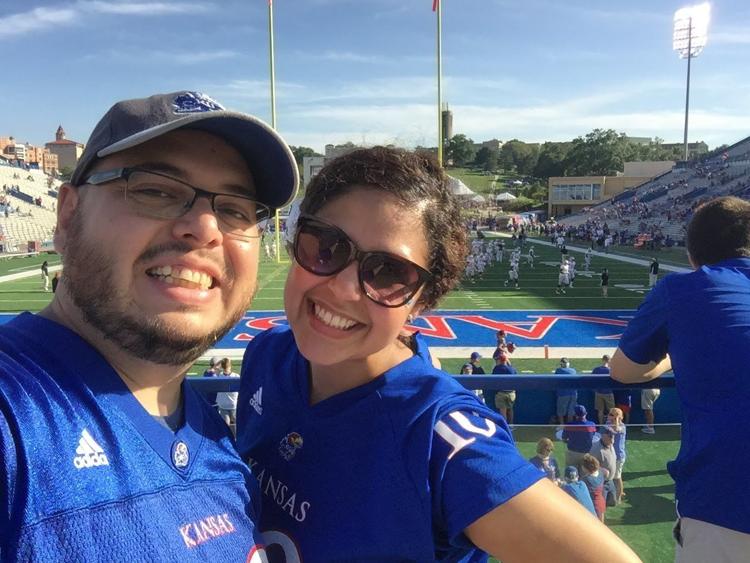 Ashley and both of her siblings received their degrees from the University. Although Mauricio did not receive his undergraduate or master degrees from the University, he said he "married into a family of Jayhawks." Currently, he is working on his doctorate degree at the University to add the family's Jayhawk degrees.
"We love KU," Ashley said. "It definitely runs in our blood."