Student Senate elections begin on Wednesday and Crimson+Blue, the only coalition running in the election, has worked to gain support from students by introducing platforms it plans to work on once they are elected.
Many of their platforms involve issues of transit across campus and making parking and transportation for students easier.
"Something we did differently this year from past years is that we talked to all of the offices before we announced our platforms so we know that they're actually do-able, and that everyone else is on board as well," said Tiara Floyd, Crimson+Blue presidential candidate. "The responses we've gotten from everyone we've talked to has been really positive. I'm confident that they'll be implemented."
The Kansan spoke with Senior Associate Director of KU Parking and Transit Aaron Quisenberry and Director of KU Parking & Transit Donna Hultine to determine if the coalition's platforms are feasible and would make a difference for students. 
Improving Campus Infrastructure
One of Crimson+Blue's platforms, should Floyd and Wingerter win, is to support the University's work to improve the overall campus infrastructure, like road quality and potholes.
The coalition is running on this platform as a way to make sure the University is maintaining quality campus infrastructure. Campaign manager Zach Thomason said one example would involve following up with University facilities and development in order to ensure the filling of potholes. 
"Senate can still be pushing us to fix our potholes, which will help us to work with facilities and figure out what really needs to get done to help students," said Aaron Quisenberry, senior associate director of KU Parking and Transit.
Though it is not something they are directly working to implement, the coalition said it felt it was important to hold the University accountable in keeping the campus infrastructure sound.
Ticketing in Ambler Recreation Center Lot
Crimson+Blue is proposing making Lot 90 — the parking lot outside of and Ambler Recreation Center and Capitol Federal Hall — free to park in on Fridays, as classes are not held in Capitol Federal on Fridays.
"If someone wants to study in CapFed or get lunch at the DeBruce [Center], whatever it may be, they have a place to park on campus for free," Thomason said during a coalition meeting.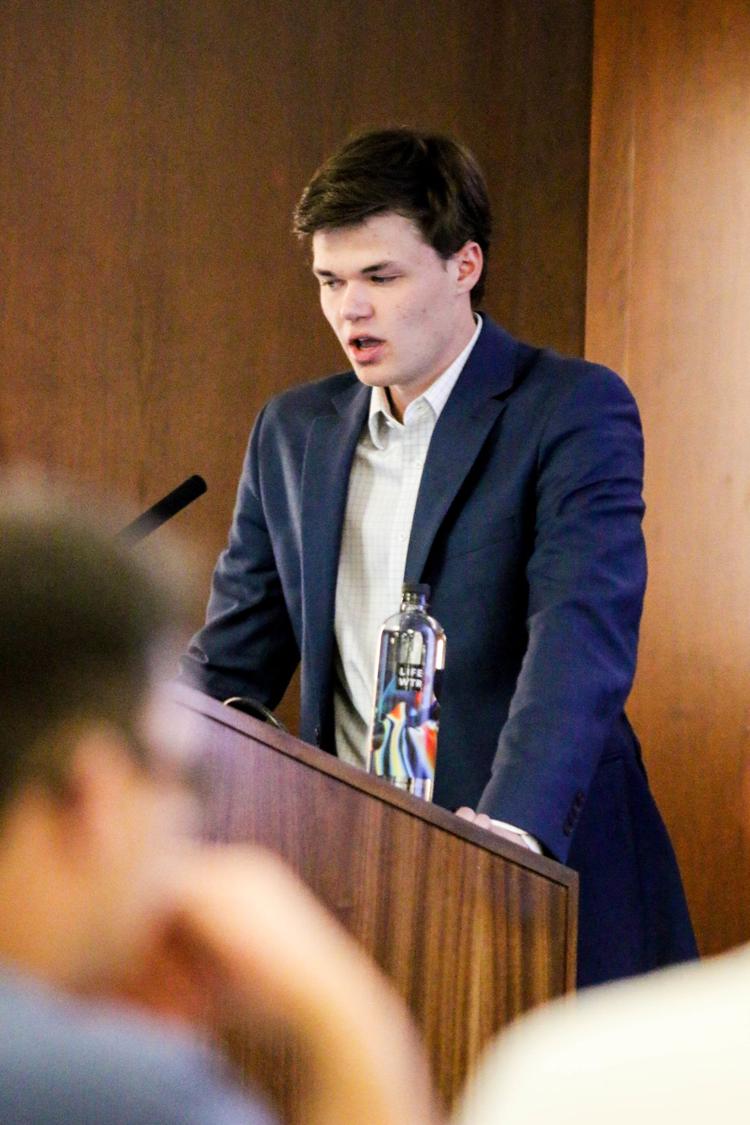 By making parking free for any student with or without a parking pass, it would be difficult to draw a line of when to stop making parking free for other organizations, Hultine said.
"It's kind of a slippery slope," Hultine said. "If we do it here, what's the next thing that we might chip away at?" 
Hultine said to implement this platform, the coalition would need to make a proposal to the parking commission.
Student Employee Permits
Crimson+Blue proposed creating student employee parking permits, which would provide students who are employed by the University free parking while they are working.
Quisenberry said it would be difficult to tell when students were going to work versus when they were going to class, because they would still need to pay parking when not at work, and it may be difficult for parking and transit to create this program if all the burden was on them.
While making parking permits completely free for students may be difficult to implement, Quisenberry said they could work with different organizations across campus to pay for students' parking while they are at work.
"If we make parking for student employees free, it opens the conversation to a lot of other groups on campus for free parking," Hultine said. "Our only source of revenue is our own."
Expanding SafeRide 
Currently, the SafeRide car system will pick students up from anywhere in Lawrence, but will only take them back to the 10 dorm buildings. Crimson+Blue is proposing to expand SafeRide's services to take students to parking lots across campus for students who don't want to walk back to their cars late at night.
Quisenberry and Hutline said this would be easy to implement, but they would need to work with their bus provider to ensure they have enough resources to provide rides to students who are both on and off campus simultaneously.
"Ultimately, this would go to the transit commission for approval, but I think it's also going to be working with our provider to find a way to stage our cars differently and effectively," Quisenberry said.
Provide Transportation from CAPS to Bert Nash
Crimson+Blue proposed providing specific transportation for students who are referred to Bert Nash Community Health Center by Counseling and Psychological Services. As of right now, the only way students who don't have cars are able to access Bert Nash is to take two different buses that stop directly at Bert Nash.
"Currently, there's really no good way to get to Bert Nash if you don't have a car, and that's definitely a problem for someone who needs to get help from Bert Nash," Thomason said.
Quisenberry said this is potentially feasible through SafeRide. However, Parking and Transit would need to find a way to keep SafeRide drivers on call at all times of the day instead of the regular 10:30 p.m. to 2:30 a.m.
Hutline said it would cost much more money to keep SafeRide running through these extra hours, and Crimson+Blue may work with CAPS to establish a new car service.
Quisenberry and Hutline said the coalition could also go about establishing this through required campus fees, and adding a transportation fee onto the CAPS fee to provide some sort of transportation for students.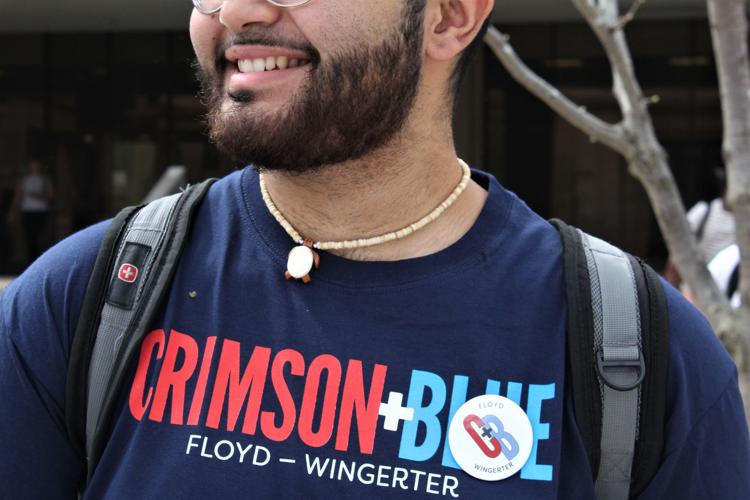 Free Student Parking at the Union
Parking in the parking garage next to KU Memorial Union costs $1.75 for the first hour, and goes up $1.50 for every additional hour spent parked in the lot. Crimson+Blue proposed to make parking free for student organizations who would meetings at the union.
"Again, the free parking thing is slippery," Hultine said. "There are so many organizations that have asked for free parking."
Hultine said the mechanism to make this happen already exists in their system. Parking and transit has a system for organizations where they can register an event online and obtain a link to register license plates so they do not get ticketed for not paying for parking during their event. 
"Getting people to register their cars is hard," Hultine said. "We're trying to figure out with Senate how to get people to register their cars so that we don't have to lose revenue from issuing those cars tickets then waiving them because they were with an organization."
Hultine and Quisenberry also said KU Parking and Transit offers a $5 pass available that would allow students who have already purchased a parking pass on campus to park in the KU Memorial Union parking garage for free after 5 p.m. 
VeoRide Scooters
Crimson+Blue is looking to add to the University's VeoRide bike program with VeoRide scooters for students to ride through campus and the city.
While there is a demand for scooters Hutline said, actually implementing the scooters would be difficult to do.
Because KU Parking and Transit has seen people disobeying the rules of the bikes — where people have placed them in the wrong spots when they are finished using them — it would be difficult to convince the University to implement scooters.
Hutline also said the scooters pose safety threats.
There have been 1,500 e-scooter injuries nationwide, according to a Consumer Reports investigation. According to a Lawrence city ordinance, scooters aren't allowed on streets. As such, people would only be able to ride the motorized scooters on sidewalks. 
If the scooters were introduced to campus, there would likely need to be a geo-fence around Jayhawk Boulevard where the scooters would not be able to run in order to keep pedestrians safe, Hultine said. 
Hygiene Product Availability
Crimson+Blue's hygiene product availability is an expansion to the Campus Cupboard, which provides free food to students. The coalition is looking to include hygiene products in the campus cupboard which could be difficult to obtain financially.
Managing Director of the Center for Community Outreach Andy Monroe did not respond to a request for comment by time of press.
LGBTQ+ Resources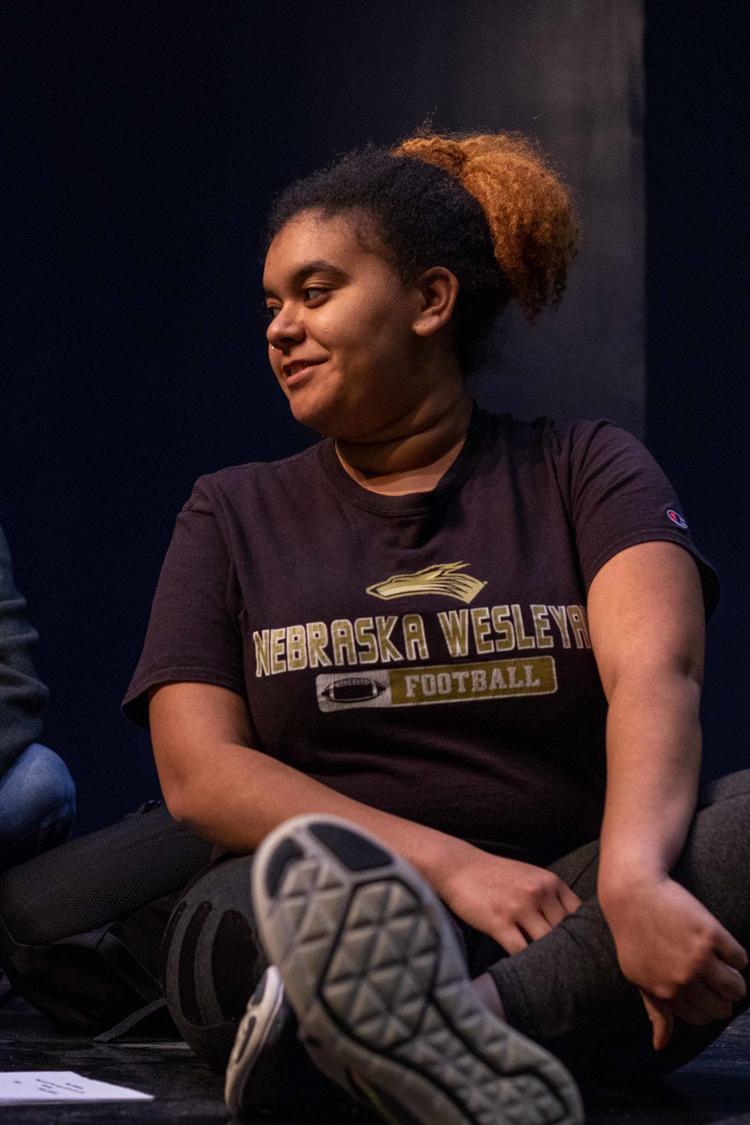 Following the creation of transgender-inclusive services by the current Senate administration, Crimson+Blue is looking to expand on these resources to provide accessibility to all students on campus. Communications director Liza Overton said in a previous coalition meeting Watkins Health Services needs more staff members for its services for transgender students.
Director of Counseling and Psychological Services Michael Maestas did not respond to a request for comment by time of press.
Travel to sporting events
Crimson+Blue proposed a platform to provide free transportation to students who have purchased tickets to away games for sporting events such as the basketball Final Four and football bowl games.
Associate Athletics Director Jim Marchiony did not respond to a request for comment by time of press.