Crimson+Blue coalition members met on March 5 to discuss potential platform ideas in an effort to push for more initiatives representative of the University of Kansas student body.
It was the second coalition meeting for Crimson+Blue, but the first meeting since it was announced Crimson+Blue was the only coalition to file in the 2019 Student Senate elections.
As of March 6, no independent presidential and vice-presidential candidate has filed, leaving Crimson+Blue presidential candidate Tiara Floyd, a junior, and vice-presidential candidate Seth Wingerter, also a junior, unopposed.
"Our game plan is still the same, we're still going to have the drive to help students," Floyd said to Crimson+Blue members. "Just because we're unopposed doesn't mean that we should give up or start slacking by any means."
Crimson+Blue — led by Floyd, Wingerter and sophomore campaign manager Zach Thomason — held its second meeting in the Woodruff Auditorium at the Kansas Union. The coalition members discussed their group's mission statement and introduced new platforms for the coalition to potentially run on.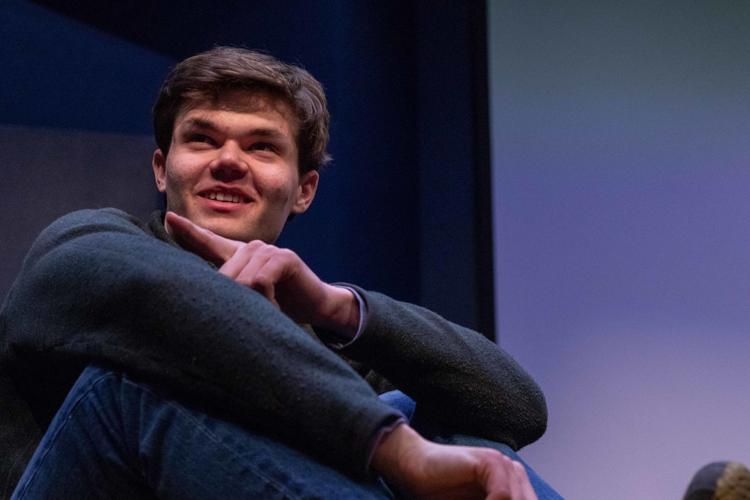 After breaking into groups to discuss new platforms, the coalition reconvened to discuss their individual groups' ideas, including increased accessibility for students who are disabled across campus and mental health initiatives specifically geared towards LGBTQ students.
"We're gonna shoot for five to 10 really good [platforms] that address multiple issues on campus and aim to serve different groups," Thomason said.
While the ideas discussed in the meeting are not officially platforms Crimson+Blue will be running on, the coalition plans to solidify which platforms to pursue once further leadership roles have been determined, Wingerter said.
Members within Student Senate have raised questions about whether Crimson+Blue holds some legitimate authority over the student body, given it was the only coalition to file for this election.
"Now instead of trying to prove that we're the better candidate, we have to prove why we actually deserve people's vote," Floyd said.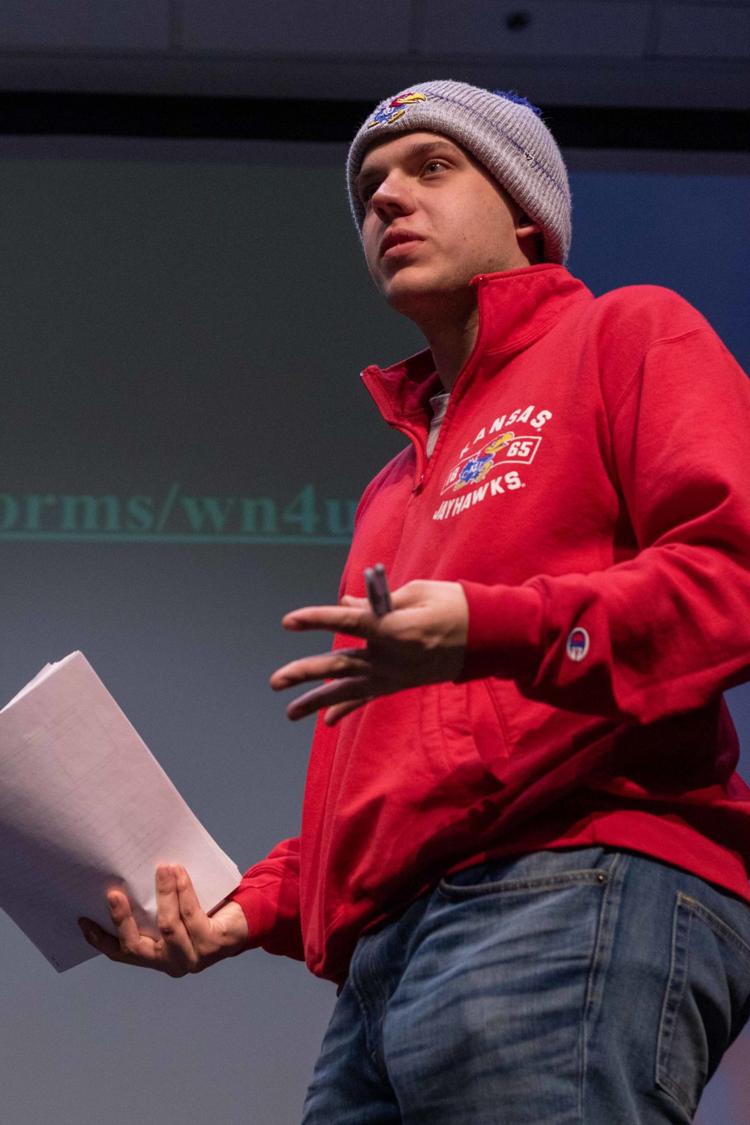 Crimson+Blue plans to work toward getting a high voter turnout in order to get each of its senators elected, as they predict they will face some independent senatorial candidates.
"Our priority is to get everyone elected so that everyone that wants to be in Senate can be in Senate," Wingerter said.
While it is the only coalition running for election this cycle, Crimson+Blue still needs 500 signatures from the student body in order to win the election. Thomason gave the members of the coalition signing sheets and encouraged each of them to get as many student signatures as they could, while still following Student Senate Rules and Regulations.
The coalition plans to meet again after spring break to appoint leadership roles to other members of the coalition and solidify which platforms it will be running on.