Crimson+Blue, the sole coalition to run in the 2019 University of Kansas Student Senate election, had its respective presidential and vice presidential candidates win the election, causing the coalition to run the Senate chambers for the 2019-2020 academic year, Elections Commission Chair Kelsey Rolofson announced on Thursday.
Tiara Floyd officially became the student body president-elect for the coalition, and Seth Wingerter is officially the student body vice president-elect.
"I'm really proud of how our team came together because it can be really difficult to be motivated when there's not any type of competition," Wingerter said.
Crimson+Blue ran on platforms to open Lot 90 to students for free on Fridays, provide free transportation for students to sporting events such as the basketball Final Four and create free parking permits for students employed by the University, among others.
With Student Senate elections set to close on Thursday, the Kansan took a look at Crimson+Blue's platforms and the feasibility of them.
Floyd is the first woman of color elected as student body president, and she is proud of the work Crimson+Blue did to "make Senate history."
"I'm happy and very excited that I'm the first woman of color elected," Floyd said. "I hope in the future it doesn't take another 50 years for it to happen again."
Approximately 2,282 students voted during the 2019 election season, Rolofson said, which is about 10% of the student body, per enrollment data provided by the University.
"Seeing the unofficial numbers, it definitely was a lot higher than a lot of people thought it would be, so I'm definitely very proud with everyone involved," Floyd said.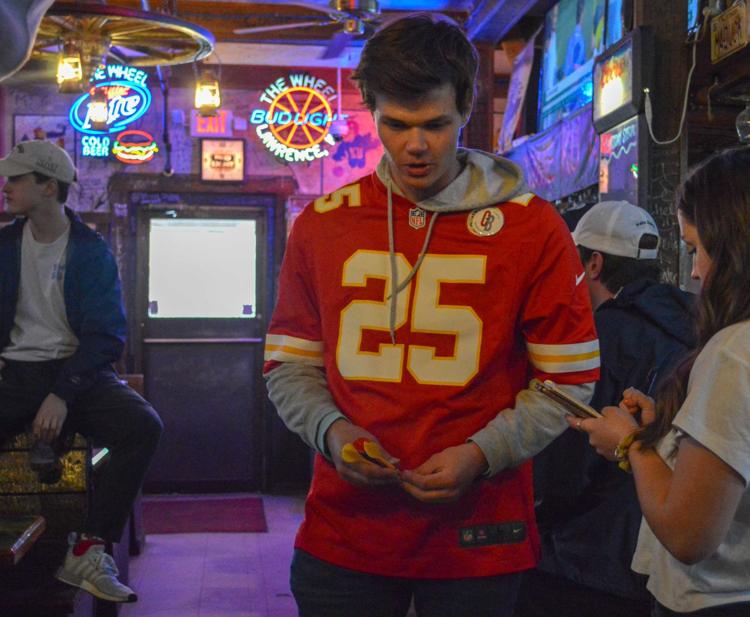 Last year's Student Senate elections saw the highest voter turnout ever, with 29.6% of the student body voting in the election.
"[This year's voter turnout] is not KU turnout. I'll admit that," said Crimson+Blue campaign manager Zach Thomason. "I don't think that's a shortcoming of anyone in this campaign. We hustled until the last minute and worked really hard, but at the end of the day there's only so much you can do when you're running against air."
In addition to senatorial candidates, this year's ballot had a referendum, which allowed students to vote to abolish coalitions or keep the current system, introduced by current Student Body Vice President Charles Jetty.
Since the referendum is non-binding, it would ultimately be up to Student Senate itself to change the Student Senate Rules and Regulations, Jetty said, regardless of what the student body votes on.
However, of those which voted on the referendum, 81.9% of students were in-favor of keeping the current coalition system, Rolofson said.
Floyd and Wingerter will officially become student body president and student body vice president on Wednesday, April 24 during the joint Senate meeting. They plan to begin working on their platforms as soon as they are in office in order to keep their promises to students, Thomason said.
"A victory is not a victory if you don't have things to back it up," Thomason said.
Nicole Asbury contributed to this report.