Student Senate is developing a new center in the Burge Union with hopes it will be the new hub for KU Info and various other student resources.
The space will be called the Student Engagement Center. It will cost about $3.25 per student per year in student fees for maintenance costs and funding for KU Info for the first fiscal year.
Initial construction costs will be about $2, which will be a part of the $3.25 student fee. However, after the first fiscal year, the fee will be reduced to $1.25 per year.
"Students are getting all of this for literally the price of two McChickens per semester, once," said Student Body President Noah Ries. "It's one fiscal year and then they're done with the construction costs."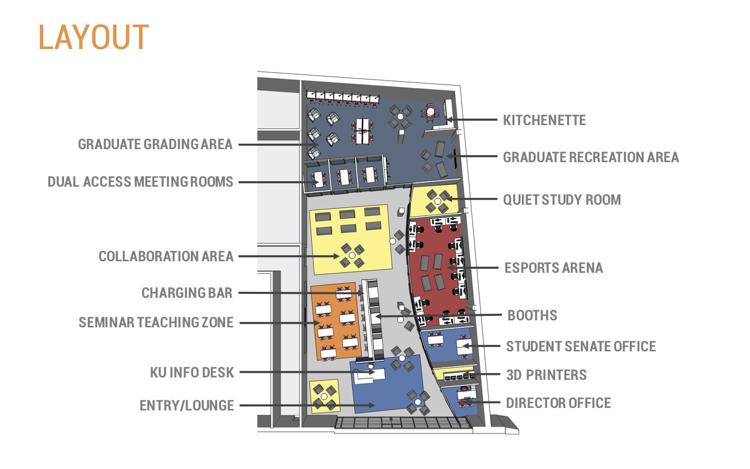 Chief of Staff Zach Thomason and Ries created the idea of the completely student-driven engagement center with help from the Union and other offices on campus. Both Thomason and Ries said they hope to unveil the center to celebrate 50 years of Student Senate.
The new KU Info desk will be at the entrance of the center. There will also be study areas, a graduate student grading and recreation area, an innovation space with desktop computers and white boards, a seminar space, an esports lounge and a secondary office for Student Senate.
"We knew that KU Info was getting eliminated from the Union, so we knew that, no matter what our priority for the space was going to be that KU Info has a presence in here," Thomason said.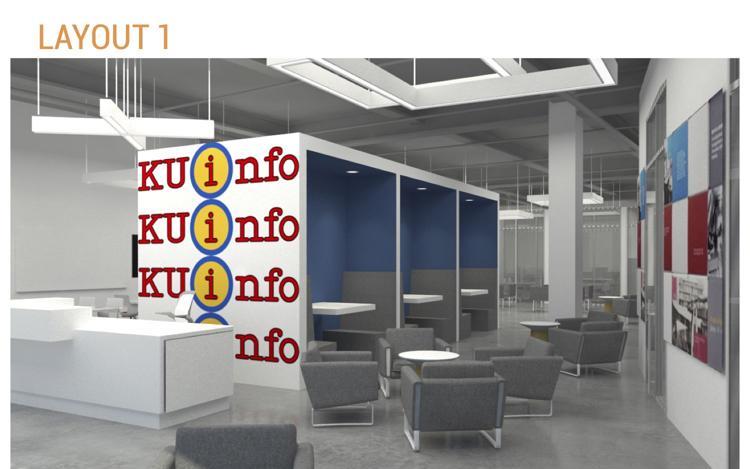 Thomason and Ries said their goal with the engagement center was to make a place that served all students across campus. While they were making the plans for the engagement center, they consulted graduate students, students from KU Esports, business students and others to get an idea of what it needed.
"We really wanted to make sure that we were getting the furthest reach of feedback because we wanted to make sure that this could be a space used by all students," Thomason said.
They said they hope to make the space a seamless integration of the needs of all students —  undergraduate and graduate.
The seminar space will allow graduate teaching assistants to practice teaching before they enter the classroom. The space will also allow different groups across campus to host seminars such as resume building workshops and KU Information Technology seminars.
The engagement center will also have desktop computers available for students and other technology resources. Students will be able to check out Macbooks, laptops and iPads that will be preloaded with different softwares, such as Adobe Creative Suite.
Ries and Thomason said they decided to include an office for Student Senate in the engagement center to allow more flexibility for the Senate staff to work in between classes if they can't reach the Union.
"We want student senators to think they can be independent from [the executive staff]," Thomason said. "I want student senators to feel empowered to come up with their own initiatives and collaborate under the guise of Student Senate."
Ries said the engagement center is unique because it was developed by students and meant for each student across campus.
"It's called the student engagement center for a reason, and it really started with student engagement which is really powerful," Ries said. "The space is 5,000 square-feet, but its reach is all across campus."
Ries and Thomason anticipate the student engagement center to open by Aug. 26, the first day of the 2019-2020 school year. A ribbon cutting ceremony is projected to take place on Sept. 18, the 50 year anniversary of Student Senate's first meeting.