Following the University of Kansas' cancellation of in-person classes on March 17, KU students and staff are wary of what this decision meant for conducting research studies and continuing with classes which require in-class participation, such as architecture studio courses.
In a statement emailed to students and staff on Tuesday, Chancellor Douglas Girod and Provost Barbara Bichelmeyer announced that for the remainder of the semester, classes will be held remotely as a result of coronavirus concerns. The guidelines for researchers at the University were also updated and included in an online statement.
Researchers were asked to limit their time spent on campus, practice good hygiene and minimize social interaction as much as possible, according to the new guidelines.
Vice Chancellor for Research Simon Atkinson said he is uncertain of what this means for the University's research enterprise due to the rapidly evolving circumstances. 
"Researchers across campus in every discipline are working hard to assess how restricted travel, human contact, access to research space and other factors might change the way they approach their work over time," Atkinson said.
Meanwhile, the University's architecture department is facing many challenges of its own due to the cancellation of in-person classes for the remainder of the spring semester.
Many courses within the School of Architecture and Design require students to work hands-on and participate in studios.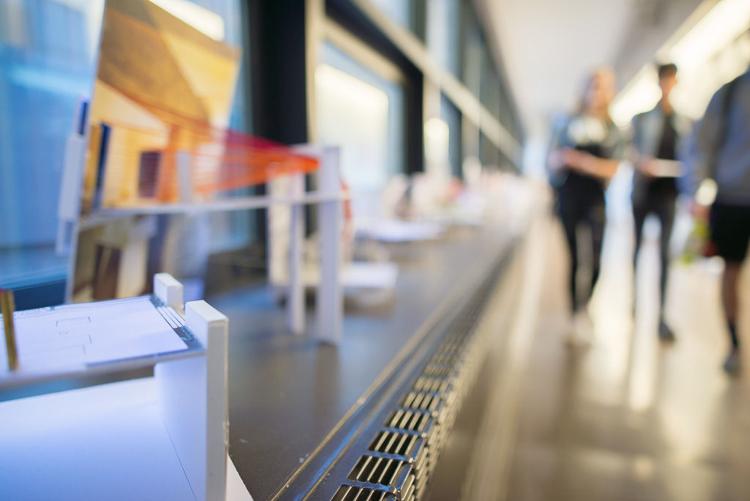 For Alex Martin, a freshman architecture major from St. Louis, converting architecture studios to online courses is worrisome. She said she fears that since these classes are not derived from a book, it may be hard for her and her peers to gain the same knowledge and experiences they would otherwise develop in person through hands-on assignments.
Joe Colistra, department chair for the School of Architecture and Design, said many architecture lectures are already offered as online courses during summer and winter breaks. 
Colistra also said the department has devised a plan for students to build models outside of their studios. 
Colistra said one of the most effective ways for students to still engage in the hands-on construction of prototypes will be for them to build models at home using paper and cardboard. With this method, he said, students will be able to take a picture of their model and send it to their peers or professor for input. 
However, for Jadyn Landreth, a sophomore architecture major from Wichita, the loss of time and money is a source of frustration during this transition to online courses. 
Landreth said her professor has already discussed setting up 30-minute calls twice per week, which is nowhere near the amount of time she typically spends in the studio.  
"I'm paying the same for an hour of studio time per week when it was originally 12 hours per week," Landreth said. 
Landreth said she understands the need for professors to adapt courses, but she fears she will lose out on the experience she would otherwise gain in person, surrounded by her peers.
While professors continue to evaluate the best means of holding their classes, the health and safety of students remain their top priority, Colistra said.