Chancellor Douglas Girod is reviewing a resolution that calls on him to implement health and safety measures for the following Monday should the Kansas City Chiefs win Super Bowl 54, said University of Kansas spokesperson Erinn Barcomb-Peterson.
The resolution, which passed Student Senate Wednesday night, asks Girod to use his "medical expertise" to look into health implications of students who have to attend class and work after celebrating a Chiefs victory. 
The resolution also calls on KU Parking and Transit to look into an increased SafeRide presence Sunday night and for emesis bags, also known as sickness bags, to be placed on high traffic areas around campus if class is not cancelled. 
"[Advisory board] chairs can work with those organizations to look at positive solutions so we make sure that students are not literally throwing up in their backpacks at 8 a.m. in Budig Hall if they have classes, or that they are not drinking and driving home from the illustrious Jayhawk Cafe on Sunday night," Senate Chief of Staff Zach Thomason said in the meeting. "These are genuine health and safety concerns and it's woefully ignorant of us to pretend like if we don't pass this and the chancellor doesn't cancel classes, people are just not going to go out."
An amended version of the resolution passed after a divided Senate debated the legislation for approximately 45 minutes. The original resolution called on Girod to cancel classes and declare a day of celebration should the Kansas City Chiefs win Super Bowl 54.
Student Rights Committee Chair Derek Dunn spoke in negation of the original resolution during the meeting, citing how it was presented as a joke when going through his committee. 
"The fact that we are looking at this legislation as a joke and they openly stated it, I find incredibly disrespectful to my job as a senator who is supposed to represent and care about the students and the population represent," Dunn said in his speech. 
Thomason said the resolution was presented as a joke based off feedback from staff members who viewed it as too serious. However, he said Senate's health and safety concerns are genuine. 
"I just want to make sure that everyone is aware that this was in humor, but was not a total farce and waste of people's time," Thomason said. "We are genuinely serious about parts of this legislation." 
In discussion, Senate compared the upcoming Super Bowl to the Kansas City Royals' victory in the 2015 World Series. 
"People were out much later. They were partying," Student Body President Tiara Floyd said. "I think it is important to take into consideration the safety and concerns of students, especially because we have the statistics to show that we have so many students from the Midwest that do support the Kansas City Chiefs."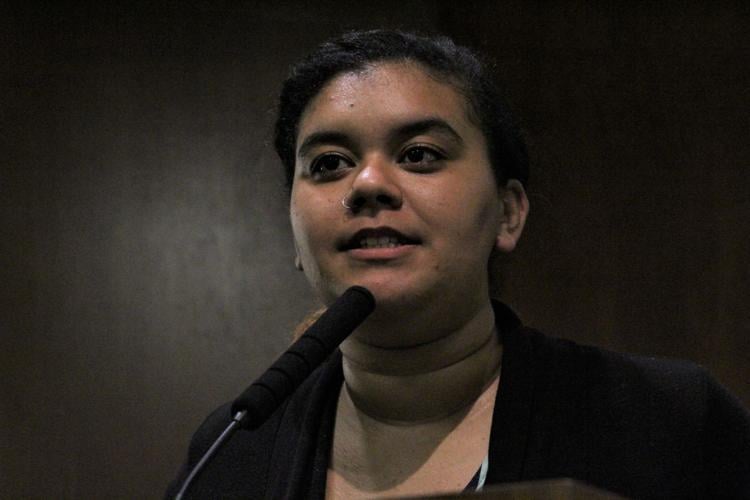 Dunn said he is happy the health issues were addresses, but is disappointed with the length it took to do so. 
"I'm glad we finally got to the point where we're addressing the health issues," Dunn said. "I just still think it's an embarrassment that it took all the way until right now at this very moment that I had a negative speech and I had to get to this point to address these health issues."
The final resolution also states that Senate "in no way condones the Tomahawk Chop or any other behavior that mocks or is offensive to Native American culture and urges the Chiefs organization to take proactive attempts to end such traditions."
—Edited by Brianna Wessling