Chancellor Douglas Girod sent Student Senate executive staff an email Sunday morning stating classes would not be canceled given the University's responsibility to faculty, staff and students, in response to their resolution calling on him to address Super Bowl safety concerns, Senate Chief of Staff Zach Thomason said.
Senate's resolution asked the chancellor to use his "medical expertise" to look into health implications of students who have to attend class and work after celebrating a Chiefs victory and for emesis bags, or sickness bags, to be placed on campus.
"I absolutely expected the chancellor to respond that way, and I have no lost respect or no frustration for him responding in that way," Thomason said. "I don't think we were expecting classes to be canceled outright, but obviously there was that sliver of hope in advocating for student interests that that is an appropriate response." 
However, an increased SafeRide presence, which the resolution also called for, did occur.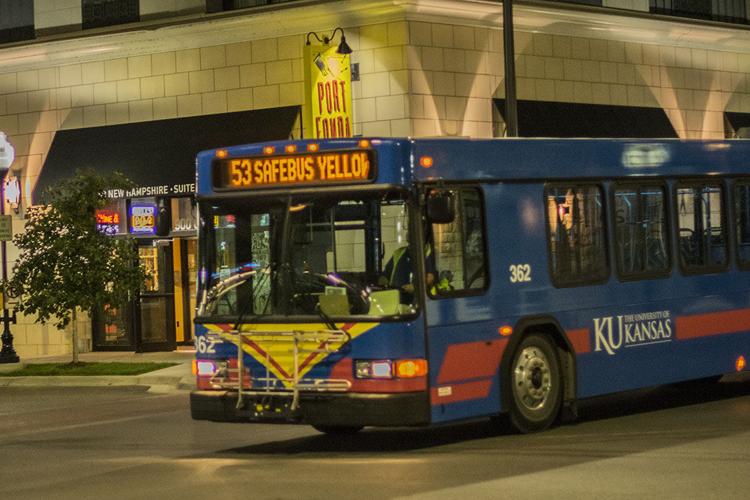 There were 139 completed rides Sunday night from Feb. 2 to 3, compared to only 34 completed rides the previous Sunday night from Jan. 26 to 27, according to a SafeRide Ridership Report from the University of Kansas Transportation Services. 
SafeRide also began running earlier in the night and used a larger fleet size to accommodate for the expected increase in demand for the Super Bowl, said Saige Killion, a graduate student transportation coordinator at the University of Kansas. 
"It's very reassuring to know that students feel empowered to make smart choices and utilize an important campus service," Thomason said. 
Though no emesis bags were seen on Jayhawk Boulevard, Thomason said he still hopes faculty members who hold tests Wednesday, Feb. 5, will consider making accommodations or moving them for the students attending the Kansas City Chiefs Parade the same day.