The University of Kansas debate team won three of its first five tournaments during a cross-country trip to kick off the year.
From Jan. 2 to Jan. 11, University debaters participated in five tournaments across the country. Aside from their three first-place victories, the team placed second in the fourth tournament and fifth in the final tournament. 
These victories come on the heels of several seasons of success for the debate team. In 2018, the team won the national championship. In 2019, the University's program was ranked number one in the country.
Azja Butler, a sophomore from Lansing, and Kenny Delph, a senior from Little Rock, Arkansas, competed as one of eight teams in elimination rounds. Butler and Delph won two tournaments at the University of California-Berkeley. 
"My partner, Azja, and I set up goals over the summer about what we wanted the debate season to look like and continuing our momentum from last year," Delph said. "Staying dedicated to getting better and perfecting arguments is one reason why our debate season has been successful so far."
During the first tournament, Butler and Delph went undefeated, winning nine debates in a row. In the second tournament, the duo defeated a team from Harvard University.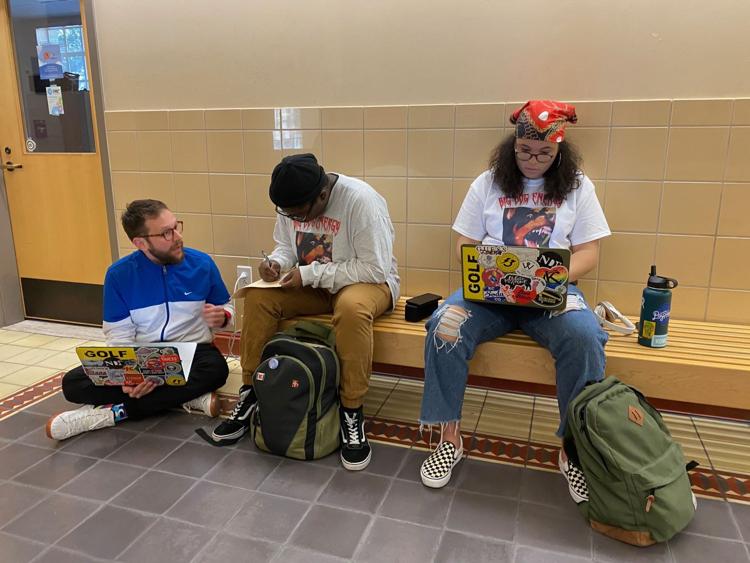 "I think our success can be attributed to [our] love of debate. If we didn't love it as much as we do, the drive to practice and execute wouldn't be there,"  Butler said. "I also think we have some incredible coaches behind us and without them we wouldn't be where we are."
In addition to their tournament victories, the two placed in the top ten speakers at both tournaments. Butler finished second at the first tournament and sixth at the second tournament, while Delph placed sixth at the first tournament and ninth at the second.
Butler and Delph's success is not just recent, however. In November, they won a tournament at Harvard, which was one of Delph's favorite moments of the year.
"Winning the Harvard tournament back in November [was the most fun]." Delph said. "Not only was it a great place to visit, but winning first place and getting to do it while traveling to a new city really made it a memorable tournament for me," 
This season, four different teams competing for the University have won six tournaments. Delph and Butler's team won three of these.
"With the season wrapping up, it's important for us to continue perfecting and practicing our arguments." Delph said. "As a team, we have one another to depend on and that contributes to success too, all of us staying motivated plays a massive role in pre-tournament prep." 
The teams will compete in several tournaments throughout the spring in an attempt to quality for the National Debate Tournament for the 53rd year in a row.