KU Young Democrats Vice President Ryan Reza launched his campaign for president of Kansas Young Democrats, a statewide organization with a total of 27 chapters Friday, Jan. 17. If elected, Reza will represent members of Kansas Young Democrats across the entire state. 
Reza, a sophomore from Topeka studying political science and global and international studies, currently serves as secretary of Kansas Young Democrats. Reza released a video via social media announcing his campaign. 
If elected as president, Reza would be in charge of direct contact and participation of people aged 18 to 35 in the state. He would be responsible for leading the organization and any events held. Additionally, Reza would work closely with the chair and vice chair of the Kansas Democratic Party and be in charge of the organization's board of nine members. 
"We are the only organization in the state purely dedicated toward activism of the Democratic Party, and I would help lead that," Reza said. 
Reza said he believes Kansas Young Democrats has seen a downfall due to the lack of energy among its members, which is one of the factors he said led him to run.
"If we put in effort to Kansas Young Democrats, we can build it around the state into a coalition where young [Democrats] are excited and mobilize," Reza said.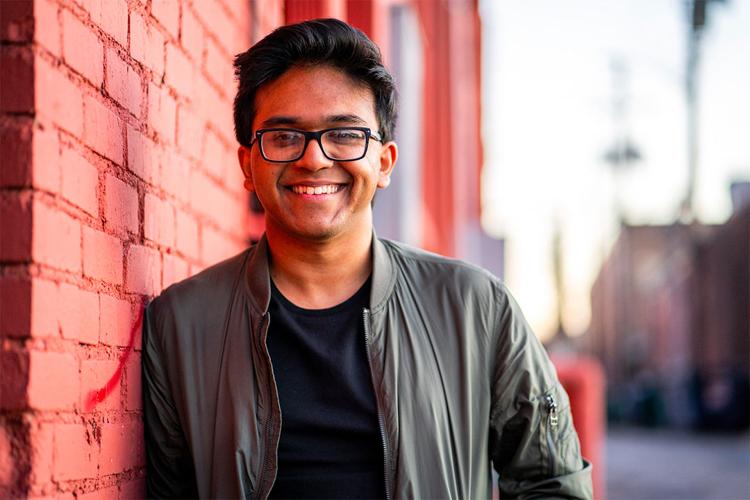 In order to excite young Democrats, engagement has become a focal point of Reza's campaign. Although young people have one of the lowest voter turnouts, they have a lot of passion, Reza said.
"If we can build an organization that can educate engage and inspire young people across the state, then they will become more involved. Our society and education system hasn't educated us to care about these issues and I want to change that," Reza said. 
As Vice President of the University's chapter, Reza is in charge of all field interactions pertaining to work done with issues and various candidates. 
"I established a lot of dialogue with our chapters and organized much of the info and data for Kansas Young Dems," Reza said. 
Involvement in politics came at an early age for Reza, most of which came from Kansas Young Democrats. As a high school student, Reza became the Young Democrats president at his school and worked to cause change and advocate for Democrats.
"I see politics as the overarching glue of the world. Seeing the problems in our society at a young age pushed me toward me going into politics," Reza said. "I became involved when I saw a lot of disenfranchisement happening and a lot of societal barriers being put on people of color and other minorities."
Helping Reza in his campaign is his friend and finance director Andrew Lee. Lee is also an active member of KU Young Democrats.
"We wanted to raise money for this campaign because we wanted to visit Young Democrats chapters in areas previously ignored by past KYD administrations," Lee said in an email to the Kansan.
The election for president of Kansas Young Democrats is March 7.