Students have started to take a more active role in the Jayhawks Give a Flock bystander intervention program as the program rolls out for a second year on campus. 
The initiative experienced major changes since it was first introduced last year. After two years of being an online-only course, in fall 2018, it became a one-day event for freshmen to attend before classes begin. 
This year, the event was extended to a full two hours of mandatory training.
"We've extended our program by 30 minutes to make sure we give some really robust information, resources and experience and to best use our students time in these sessions," said Jen Brockman, director of the Sexual Assault Prevention and Education Center.
This year, students have a bigger responsibility in the program. Students were able to run administrative and behind-the-scene tasks for the program, Brockman said. In addition to helping to run the program, students play an important role in adapting it to campus.
"When we first brought the Give A Flock curriculum to campus, students played a massive role in reviewing it, giving feedback and basically shredding it, and they helped us create a curriculum that was more reflective of our KU community," Brockman said. 
One example of a student change to the program is the name itself. The national program was called Bringing in the Bystander. After student volunteers felt the name was confusing, they renamed it to Jayhawks Give a Flock. 
"When they leave that space they have knowledge," Brockman said. "They have resources, and they have a plan to intervene."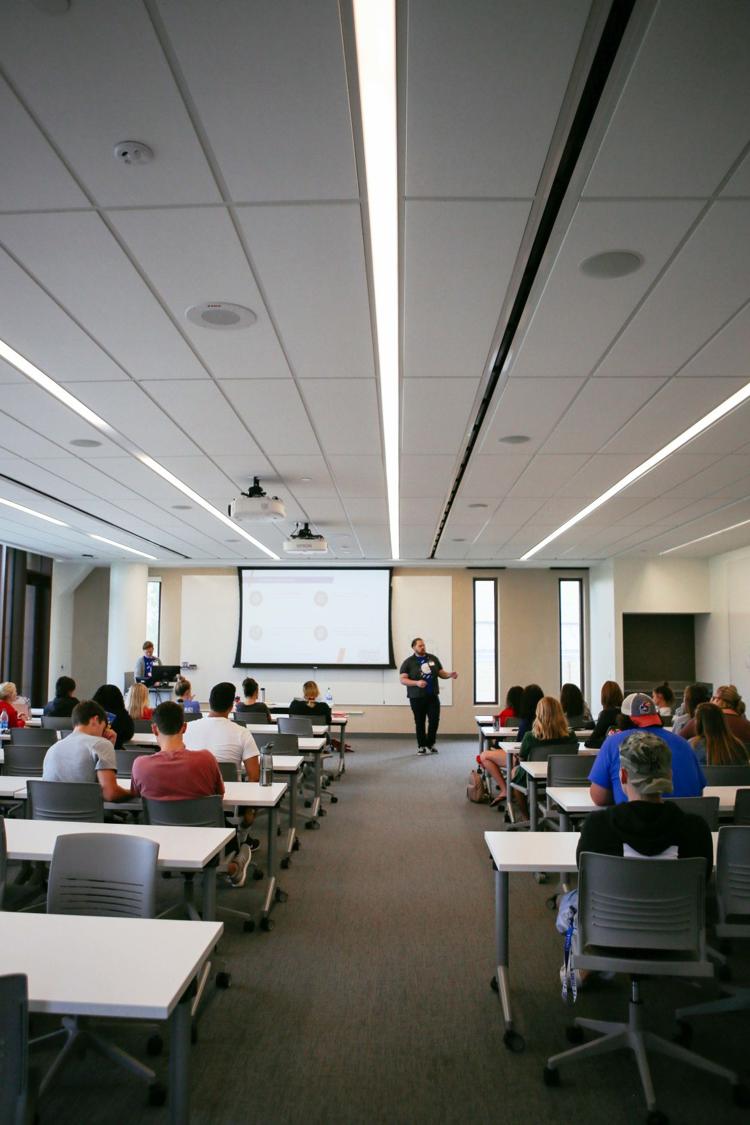 Jayhawks Give a Flock was implemented for all freshmen in the fall of 2018 to teach students "knowledge and skills to take action when they see behaviors that put others at risk of sexual assault," according to SAPEC's website. 
Before it was brought to all students, the program was provided to students in Sorority and Fraternity Life as well as student athletes.
Bystander training was also previously an online-only mandated course for all students. 
Junior Zoë Mulkey is entering her second year as peer educator of SAPEC and has been an active volunteer in Give a Flock. Mulkey helped to update the program and help students in her first year at SAPEC.
"We can add things if the conversations are slow or if it wasn't interesting," Mulkey said. "Every time I train and retrain I learn something new and keep finding new ways to help the students who come through."