Within the University of Kansas, there are very few organizations that accomplish what the Lavender Union does. The Lavender Union is a safe space for people who identify within the LGBTQ+ community to come together and discuss the trials and celebrations in their everyday lives.
"The Lavender Union is designed to be an open space, and what that means is that what participants bring into that space is largely going to be what we talk about," said AJ Rain, facilitator of the Lavender Union.
The Lavender Union, a program led by the Center for Sexuality and Gender Diversity, meets weekly on Wednesdays from 5:30 to 7 p.m. in various locations to discuss various topics.
"There isn't a very strict agenda, and the point behind all of that is that we do want to be peer led," Rain said.
Created by a former graduate student, the Lavender Union was started to ensure LGBTQ+ students had a community on campus.
"Lavender Union is designed to give folks another place to have a voice and share and be heard and to feel a sense of community," Rain said.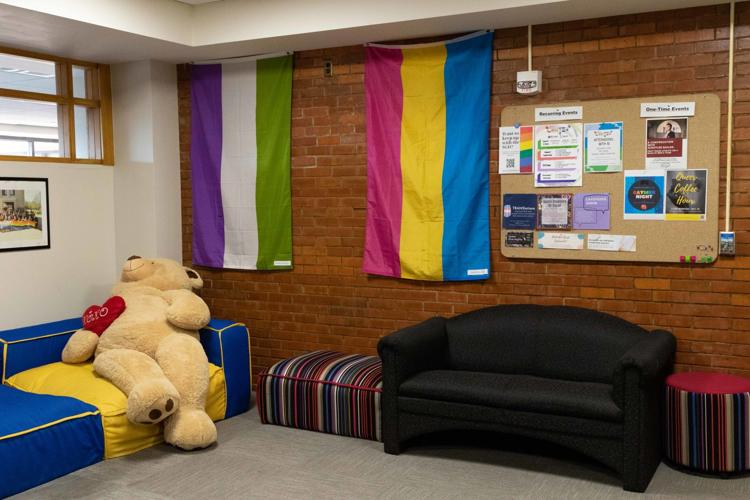 For freshman Linn Cervantes, the Lavender Union gives students the opportunity to discuss LGBTQ+ topics in a confidential space.
"I feel like it's important because there are a lot of LGBT students here," Cervantes said. "It's nice just for them to know that they have a cool space they can hang out and talk about the LGBT experience, the queer experience and understand each other because there's a bunch of different identities under that umbrella."
Every story shared within the Lavender Union is kept confidential to ensure it remains a safe space for students to discuss any range of topics freely.
"Everything that's discussed and shared within that space is held within that space," Rain said. "Folks need to be able to trust that what they say will stay there."
As a facilitator, Rain brings topics to the meetings but doesn't want to get in the way of valuable and natural conversation happening.
"If conversation is lively, and folks are comfortable and content, then I won't get involved," Rain said. "I will step in if something problematic or potentially harmful is said or expressed in some way."
Rain said facilitating Lavender Union has been beneficial to his time at the University as a student pursuing a master's degree in social welfare. He said he's grateful to be a facilitator to a group and did not necessarily have the opportunity to be surrounded and supported by this type of group when in undergraduate education.
"I identify as queer, and what Lavender Union means to me is while it's a part of my practicum as a new MSW student, I feel very fortunate to have been placed with the SGD center doing the kind of work that has personal value to me," Rain said.
Rain's personal hope for Lavender Union is for it to be more prominent within the KU community.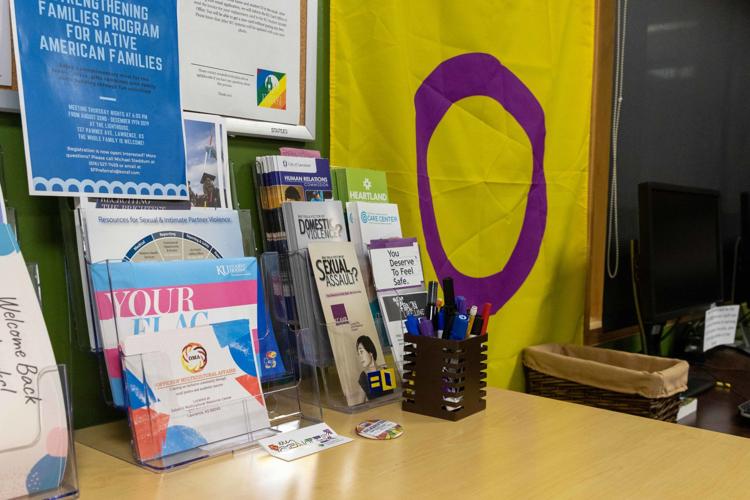 "What I hope that Lavender Union will do is grow and will become more popular and more well known," Rain said. "I would love to see it be known by not just students, but faculty and staff and administrators across campus, just so folks know that it's there."
Cervantes said she hopes the Lavender Union will bring in and add to the acceptance already present at the University.
"I kind of think it will bring a bigger feeling of acceptance," Cervantes said. "There's already a good amount of it, but I feel like queer and LGBT students knowing they have a certain place for them where they can hang out and talk for like around two hours, I think that just like will make people feel more accepted and more open about who they really are."
To get involved with the Lavender Union meetings, Rain said students can contact him at ajrain@ku.edu to get weekly locations.