After 10 years, Carey Maynard-Moody's work has paid off: the Santa Fe Station off of 7th and New Jersey Streets has been restored.
In 2008, Maynard-Moody met a man whose dream was to bring back the Texas Lone Star, a passenger train that ran from Chicago to Houston from 1948 to 1979. The man influenced Maynard-Moody to get involved with the Santa Fe Station renovations.
 "When he learned that I was from Lawrence, he said, 'Why don't you do something about your station?' And I was so ashamed and so embarrassed to be known as someone that's from Lawrence that let that happen," Maynard-Moody said.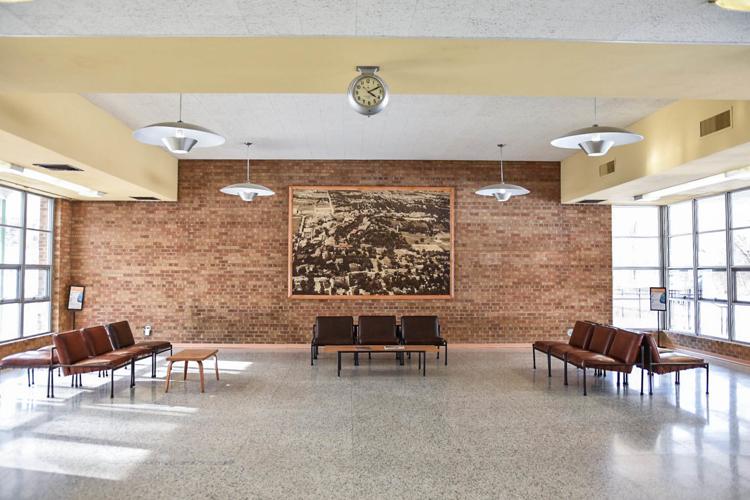 The station was in despair and had become a home for illegal squatters. Maynard-Moody and her Depot Redux group — a citizen advocacy organization — reached out to Amtrak, were given the keys to the station and immediately changed the locks. Depot Redux dedicated its time to clean and care for the station.
The $1.8 million project covered new heating and cooling systems, roof-mounted photovoltaic panels, a new roof, updates to the electrical and plumbing systems, refinished wood surfaces, new vinyl tile flooring, refinished terrazzo flooring, new restrooms, interior and exterior painting, an outdoor garden and other various smaller ticket items.
When Maynard-Moody first jumped on the project 10 years ago, she was told it would take two years.
 "'No problem,' I thought. 'I can do this in two years,'" Maynard-Moody said. "I was an empty nester. My caboose had left, and I had some time on my hands, and since it was only going to take two years, I thought, 'I can do this. It would be fun, and it needs to be done.'"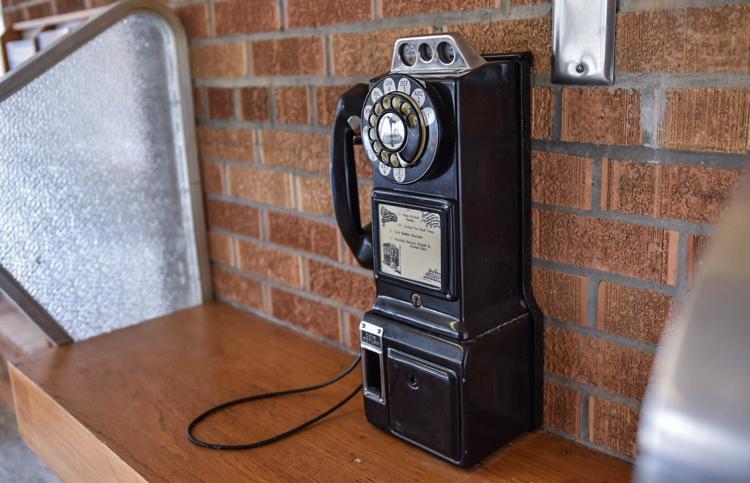 A long road awaited Maynard-Moody, however, and the end product is the renovated station.
In an effort to make improvements to the station, one of the first things Depot Redux did was apply for an American recovery and reinvestment stimulus grant in 2009. The City of Lawrence applied for a transportation enhancement grant in 2010 and a high speed intercity and passenger rail grant in 2012. All were denied.
Both the City of Lawrence and Depot Redux applied for a total of five grants over the duration of 10 years.
 "Nobody was doing it for recognition. We were doing it for something that was meaningful, and this project was very meaningful," Maynard-Moody said.
Of the five grants, the station received two that covered 80 percent of the renovations made. Investments were made by the city, the Kansas Department of Transportation, the Federal Highway Administration and Amtrak. Assistant City Manager Diane Stoddard said the group was incredibly persistent.
"We said we think we can, and we did," Stoddard said at the Lawrence Santa Fe train depot rededication event on Feb. 22.
Following several renovations, the Santa Fe Station was listed on the National Register of Historic Places in January 2018. It is also listed on the Kansas Register of Historic Places and the Lawrence Register of Historic Places.
Maynard-Moody said she never knew how big a role the station would have in her life. In the first five years, she devoted about 10 hours a week to keep it maintained. They were "very happy hours," Maynard-Moody said.
"It's just like with people. The more time you spend with people, the more you learn to love them," Maynard-Moody said.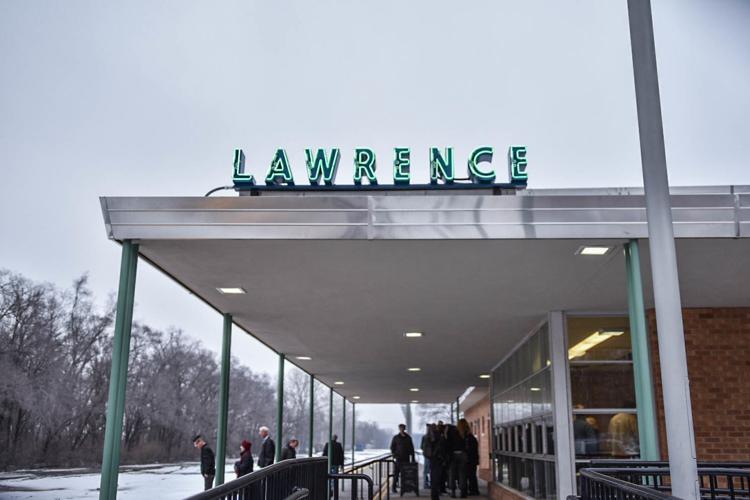 The Depot Redux group plans to stay involved with helping the city ponder for a secondary use of the space. Maynard-Moody has a dream of opening a doughnut shop within the building, so doughnuts could be available for passengers getting on or off the 5:09 a.m. train.
The 2019 city budget accounts for improvements to the east side of the station and a new parking lot. 
"I think I should say goodbye," Maynard-Moody said. "This is the end of my journey, and that's what Amtrak says: 'It's not the destination. It's the journey.' It's been a great journey of learning and a great journey of love."
—Edited by Nolan Brey