Across Lawrence, voters turned out to their respective polling places on Tuesday morning in hopes of changing the current political climate in Washington, D.C., and in the Kansas government.
The Kansan went to the polls Tuesday morning to talk to KU students and Douglas County residents about how and why they voted. Current events, like the shooting in Pittsburgh, were some of the issues on Douglas County voters' minds as they went into the ballot box.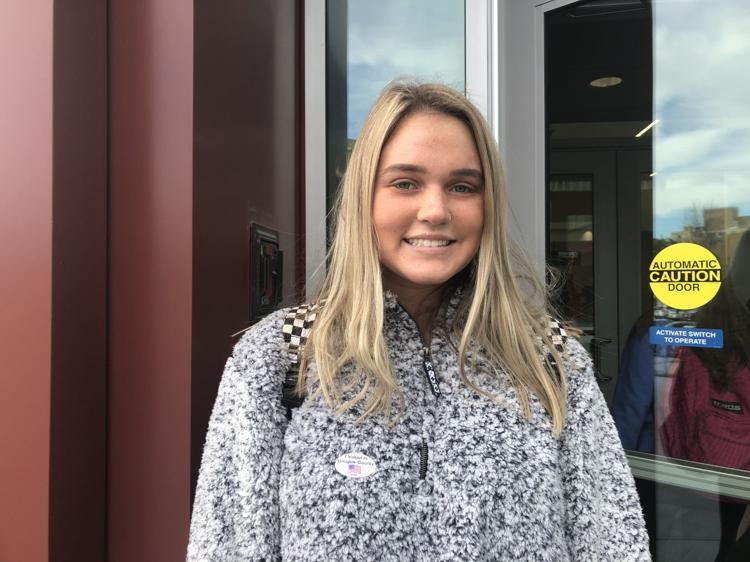 Gracie Mae Christie, a freshman from Overland Park, voted at the Burge Union on campus. Christie said she voted Democrat. 
"I chose to vote because your voice matters, politics matter, and every vote counts," she said.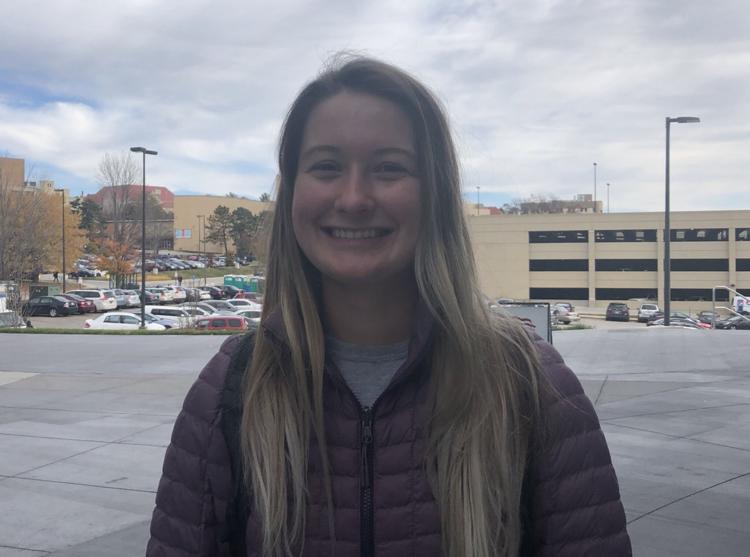 Geneva Allen, a freshman from Shawnee, said she voted Independent this election cycle.
"A lot of people think if they don't vote it won't make a difference, but one vote can make all the difference," said Allen, who voted at the Burge Union.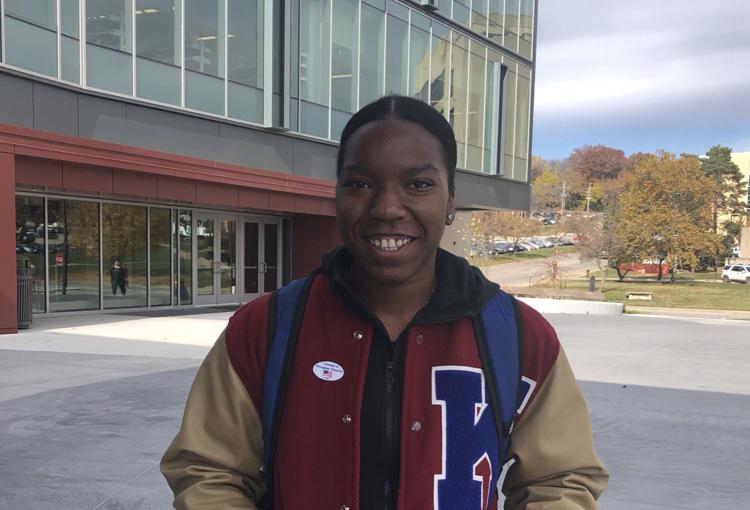 Morganne Mukes, a sophomore from Edmond, Oklahoma, also voted at the Burge Union.
"I voted because I want my voice to be heard, and I think there's an emphasis on that for young people," she said, adding that she voted Democrat.
Henry Savasten, a freshman from Edgerton declined to comment on who he voted for, but said, "I voted because I felt it was my civic duty. I'm happy to see how many people are voting today."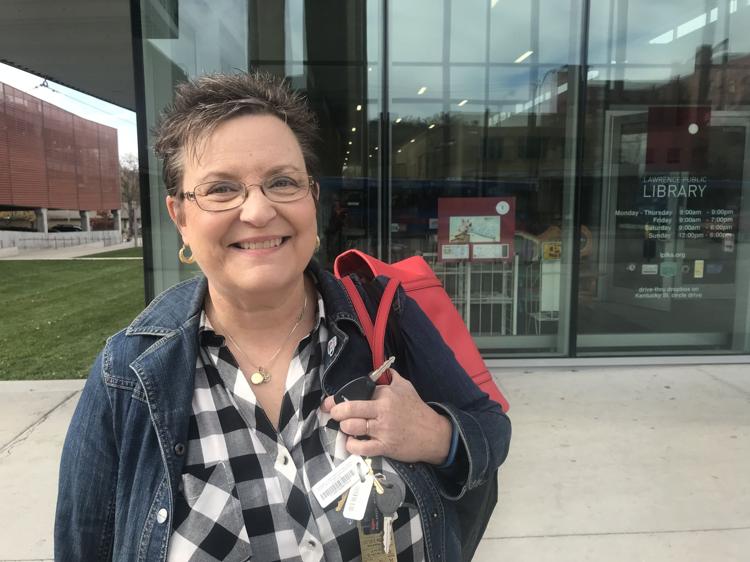 Deborah Baldwin, a Douglas County voter, chose to vote "straight Democrat," after years of voting for Republicans. Issues like health care and protecting minorities made her want to vote for Democrats instead, she said.
"[Democrats] care about the people, and what's best for everyone — not just the few," Baldwin said.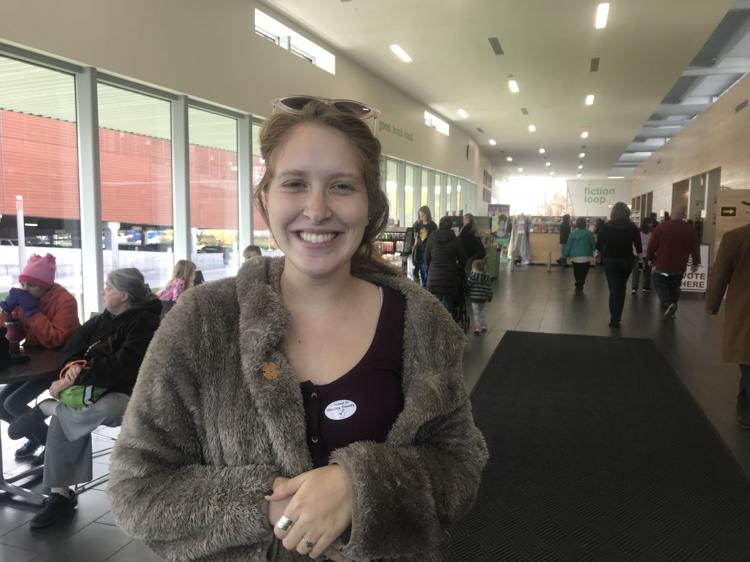 Recent current events, such as the shooting in Pittsburgh, motivated voters like Paige Krug to go out to the polls. Krug, a Douglas County voter, specifically voted for all Democrats, since those candidates were in favor of gun reform, she said.
"My family was personally affected by the shooting in Pittsburgh and since then, I've just felt so sick," Krug said. "I'm voting today for everyone who has been affected [by mass shootings]."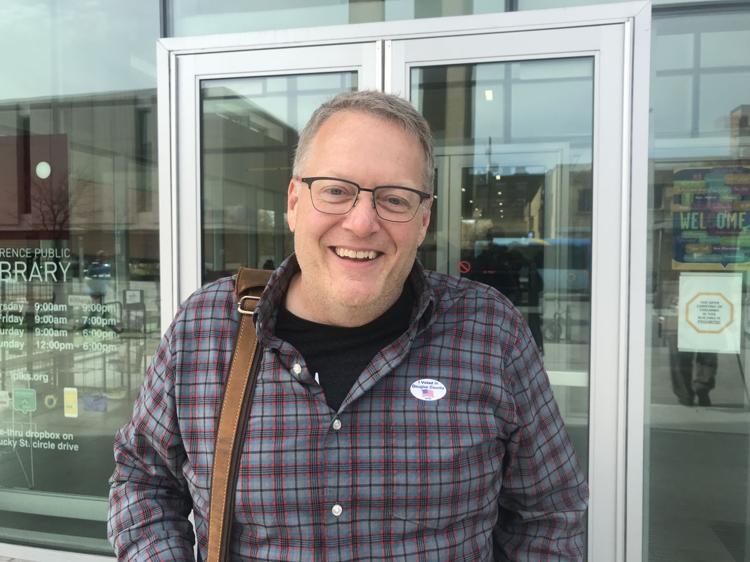 Sean Heston has made it a habit to vote for all of his life, and he voted blue on Tuesday because "shit needs to change," he said.
"I'd like to see more compassion in my government, and it to actually act like a government and not like a business," Heston said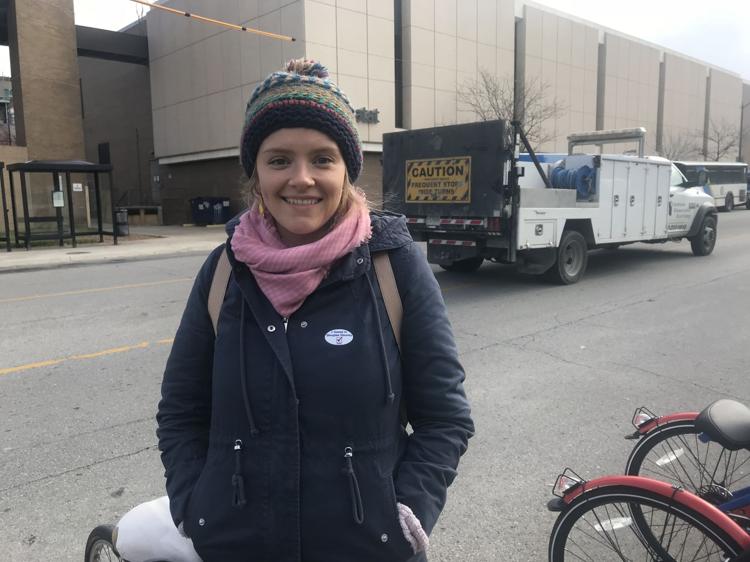 Melissa Mayhew did a bit of research on all the candidates before she voted at Lawrence Public Library on Tuesday afternoon. She voted for a variety of different candidates, she said, because she wants to put more people in office she agrees with.
"It's important to know what's going on, and who is running," Mayhew said. "You're definitely affected by it, and if not, you know a lot of people who are."