Washington Creek Lavender farm opened early Saturday with cookies, coffee and homemade lavender products for its annual Holiday Open House.
The owners of Washington Creek Lavender originally started the farm because they were "enchanted with the idea of seeing beautiful purple plants dotting the horizon," according to the website. Driving up the road, the lavender field, located at 858 E. 800 Road, can be seen next to a bright red barn where products are sold. 
For the Holiday Open House, the barn opened at 9 a.m., and a waft of lavender welcomed guests into the store, where owners Kathy and Jack Wilson presented their holiday collection of homemade and homegrown products. 
The farm is closed for the season, but the Wilsons hold two different special event open houses — one in the summer and one in the winter for the holiday season. Spring and summer hours, as well as event openings, are announced on the farm's website.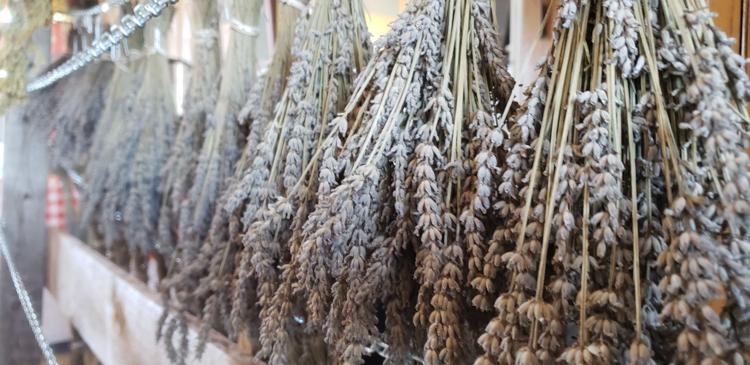 "I love talking to people about what they like and what they don't like, and seeing how much fun they're having walking around in the field," Kathy said. 
Every item in the store had a lavender theme to it, whether in the design, the smell or both. University of Kansas sophomore Audrey Puntney ran the checkout line for the holiday display. 
"It's really great. Miss Kathy does all the sewing," Puntney said. "Everything here is made here — it's with our own lavender, [and] we don't use any chemicals or anything."
Their first crop was originally planted in 2005, and Jack said they went backward with the process of starting the business by planting the lavender first and then deciding how to sell it.
"We didn't do it the way you should do it: Decide what you want to do; come up with a marketing plan. We just did it," Jack said.
Through trial and error, the Wilsons' lavender farm shifted into a business. 
"We realized after we got started that people might want to come up and see the lavender because when we started, we just figured, well, we'll just raise lavender," Kathy said. "Then people started driving up the road by the house."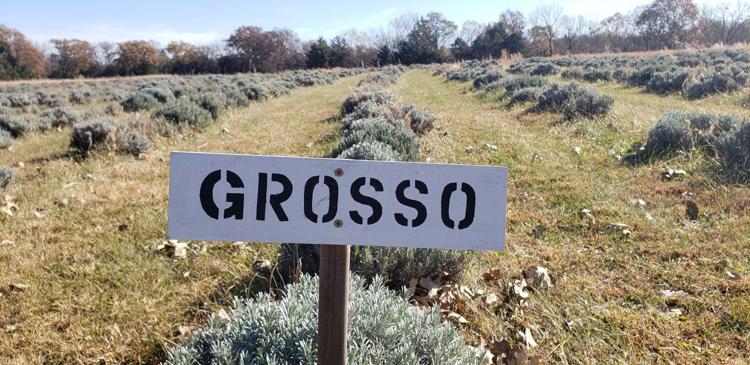 During his years as a farmer, Jack said he has learned three important things: 
"If you don't have a passion, you can't do it."

"You got to have a lot of friends that know what they're doing in the world of farming, especially if you're not a farmer."

"The third thing is not a joke, you need another job for awhile."
Jack said ultimately, they are "just caretakers for this land" and want to give people an opportunity to be out in the lavender fields.  
"Come walk in the fields. Spend as much time as you want," Jack said. "Do you want to buy something for the gift shop? Love you to do it, that's great. If not, that's great too because we want to say, 'Here's the land. We're the largest lavender farm in Kansas. Come look, walk, [and] enjoy it."