There are 12 different resources in Lawrence for KU students who are survivors of gender-based violence.
Reports of dating violence at the University of Kansas rose from three in 2017 to 11 in 2018, according to the University's 2018 Annual Security Report. A recent survey from the Association of American Universities found more than a quarter of women at the University said they were sexually assaulted while in college.
The resources are consolidated in the Wheel, a graphic of resources for sexual and intimate partner violence, which was created by the Sexual Assault Prevention and Education Center, said director Jen Brockman. It was created in fall 2016 after students requested a centralized location for resources.
The Kansan requested interviews with members of each resource on the Wheel to understand their reporting processes, and the rights students have at each unit.
The Wheel merges both campus and community resources with designations of which resource is confidential, which resource provides 24-hour service, and how to use each resource. Each office is grouped into four different categories: medical, reporting and safety, education and prevention, and counseling and advocacy.
Medical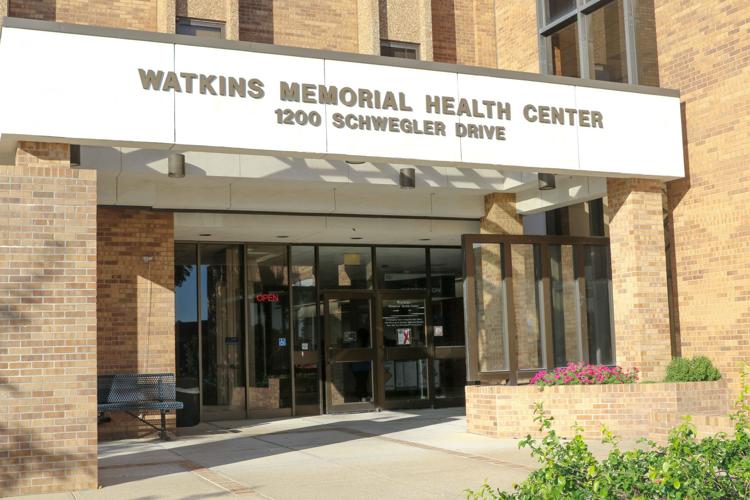 The Wheel provides two medical resources for students: Lawrence Memorial Hospital and Watkins Health Services.
For many students, Watkins is their first point of contact due to an injury, and someone has to write a class note, said Watkins Interim Chief of Staff Pavika Saripalli.
While some students are open about their situations, others will not immediately share the truth about their injuries. Doctors assess the injury and ensure what the individual described is consistent with the injury, Saripalli said.
"Sometimes, you'll say something to the extent of, 'I don't want to violate your privacy, you don't really know me, but the way your injury looks, I'm a little worried that maybe it's something dangerous that's happening in your life,'" Saripalli said.
Doctors will treat injuries and direct patients to different resources on the Wheel.
Doctors can direct students to the Campus Assistance, Resource and Education (CARE) coordinator Merrill Evans, Counseling and Psychological Services, or the Lawrence Police Department or KU Public Safety Office.
LPD officers can escort patients home or take them to another location in case it's unsafe for them to return to their homes.
Watkins employees are not mandatory reporters.
Though, doctors are required to report statistics to the KU Title IX office, called the Office of Institutional Opportunity and Access, so the University has access to the data. If patients want their names reported to IOA, they can request their doctors report that as well.
Victims of domestic abuse can also be treated at the hospital. Hospital employees are not mandatory reporters and can be accessed 24/7.
Reporting and safety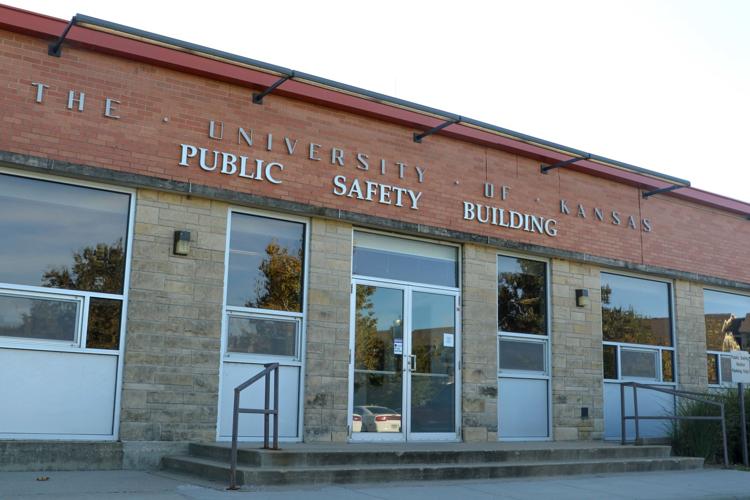 Students who are subject to domestic abuse can report the incident or series of incidents to KU PSO, IOA or LPD.
Deputy Chief James Anguiano at KU PSO said students who may be experiencing both domestic violence and dating violence should call 911 to get an officer to the scene if they are in immediate danger. Students can also go to the KU PSO office if they want an officer to investigate a case.
KU PSO officers can tell students what rights they have and which resources to go to. During an interview with law enforcement, students can also have a victim advocate with them, Anguiano said.
KU PSO can be called to a scene to gather evidence and arrest an offender if law enforcement obtains probable cause. If the offender is not present when police are called to a situation, police will investigate the incident and write a complaint so the city prosecutor can issue an arrest warrant on an individual.
If an incident occurs on campus, it is handled by KU PSO. If the incident happens off campus and the student reports to KU PSO, campus police will act as a liaison for LPD.
KU PSO officers are mandatory reporters and will report the incident to IOA.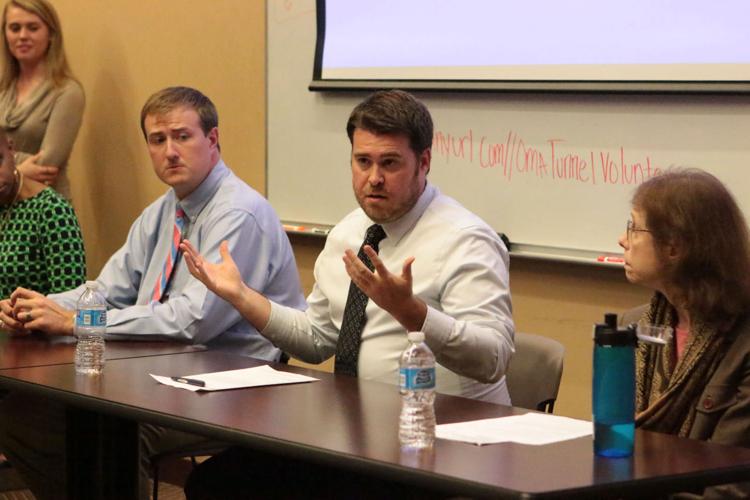 IOA can direct students to different resources on the Wheel. IOA employees can do an informal resolution, in which they act as mediators between victims and their abusers in less serious cases. In informal resolutions, an IOA employee will sit down with an individual accused of misconduct and inform them of their reports.
IOA employees do not report to LPD or KU PSO if the student does not want them to, said Josh Jones, the director of IOA.
"We're never going to force a student to go to resources," Jones said. "It's really what they need in that moment, and what they need may change from day to day, hour to hour, or week to week."
Students can also report to LPD. Officers will complete a police report of the incident and investigate further.
Counseling and advocacy 
The Willow Domestic Violence Center has a 24/7 hotline and a 28-bed shelter for victims of domestic violence and human trafficking.
The hotline, at (785)-843-3333, is for anyone in crisis or just questioning their relationship. Willow will place victims who are in immediate danger into its nine-bedroom shelter in a confidential location in Lawrence.
Last year, the nonprofit answered over 5,000 calls on the hotline and provided 6,999 nights of safe rest, said Will Averill, Willow's director of communications.
"We believe survivors are the experts of their own lives, so we don't actually dictate any services," Averill said. "We're just here to provide any patients management sources and let them make the best informed decision that they can."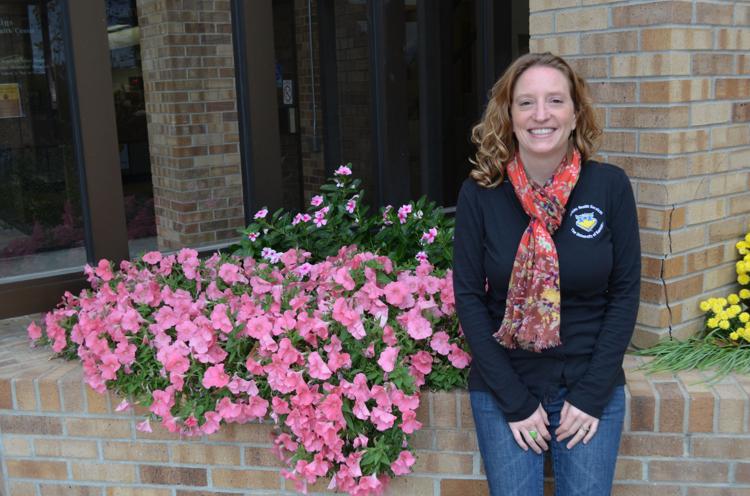 Evans follows the same principle. A sign that reads "The only right choice is your choice" is taped to a closet in her office in room 2615 at Watkins Memorial Health Center.
"On a very foundational level, what happens is if somebody experienced any form of active violence, that individual took away their ability to make choices about their bodies," Evans said. "It is absolutely imperative that I empower individuals to regain that sense of control and make choices that they want to make."
Evans provides direct support for students who have been impacted by some form of gender-based violence, which includes sexual assault, sexual violence, intimate partner violence and dating violence. Her services, which are funded by student fees, are completely free and confidential.
There's also the Sexual Trauma and Abuse Center, which was originally started as the first rape crisis center in Kansas. The center provides trauma-focused individual therapy and support groups, a 24/7 advocacy and response hotline at (785)-843-8985, and education and awareness for all ages and genders, according to its website.
Located in room 340 of Fraser Hall, the KU Psychological Clinic is an outpatient psychological clinic that helps survivors cope with such conditions through psychotherapy. The clinic is staffed by doctoral student trainees under the guidance of a psychologist. It is open to all Lawrence community members.
The student fee to start off with psychotherapy is $12. Director Sarah Kirk said the services are provided on a sliding scale, meaning a person's job and financial situation will determine how much they will pay.
Because the therapists are trainees, the clinic does not process insurance or prescribe medications. Thus, visits do not go on any kind of student health record.
"There is an increased amount of privacy here because all of that is in [the students'] camp," Kirk said.
A patient is assigned to a student therapist at the clinic after going through an intake process over the phone or in person. Kirk said intakes occur from 12:30 to 4:30 p.m., Monday through Friday.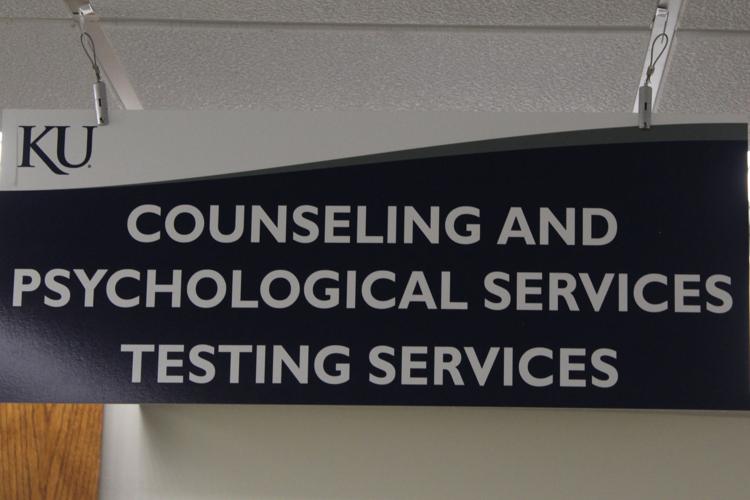 Another resource on the Wheel that provides services for students is CAPS. Unlike the clinic, CAPS employs licensed clinical social workers, psychologists and trainees. CAPS processes insurance and can prescribe medication.
To get into CAPS for an initial appointment, students can walk in. CAPS switched to this walk-in model at the beginning of the spring 2019 semester.
The KU Psychological Clinic currently has a two-month wait time for individual therapy services, according to its official website.
Another resource on the Wheel is the Bert Nash Community Mental Health Center at 200 Maine St., Suite A, in Lawrence. The center, which also operates on a sliding scale and works closely with Willow, provides a wide variety of services.
One of these services is dialectical behavioral therapy, which involves both individual and group therapy. The case manager and homeless outreach team can also provide support for domestic violence victims, said Julia Gaughan, the center's prevention and education manager.
"The more people can talk about these services, the better it is for the community," Gaughan said. "We need to believe people when they tell us what their experience is."
Education and prevention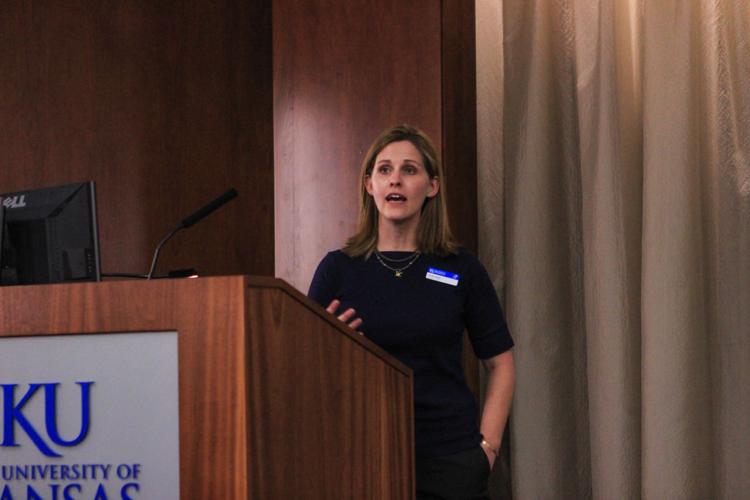 SAPEC is the sole resource on the Wheel that deals with education and prevention of domestic violence. Rather than providing direct advocacy, it hosts faculty, staff and student trainings to change attitudes, behaviors and beliefs about violence before it occurs.
SAPEC offers training on healthy relationships, consent and communication, as well as mandatory reporter training for faculty and staff.
Its trauma-informed Response Training for Professionals and Gender-Based Violence Training are the two most popular and requested trainings, Brockman said.
The Trauma Informed Response for Professionals training addresses the neurological effects of trauma and how it affects people's everyday lives. It provides participants with communication tools for working with those in trauma experiences, according to the SAPEC website.
Another popular training it provides for students is the #RelationshipGoals training. The training provides attendees with the tools needed to identify healthy and unhealthy relationship behaviors.
"What research has shown is students are really strong in their ability to identify negatives, but often times we tell students, 'Don't behave in this way, don't participate in this type of behavior,' but then we never offer supplements," Brockman said. "We never talk about, 'Well here's how you actually fight fairly, here's how you participate in healthy conflict-resolution, here's how you communicate your thoughts and feelings in a way that isn't manipulative or controlling.'"
Trainings provided by SAPEC are free for all students, faculty and staff, and presentations can be requested for organizations on the SAPEC website.