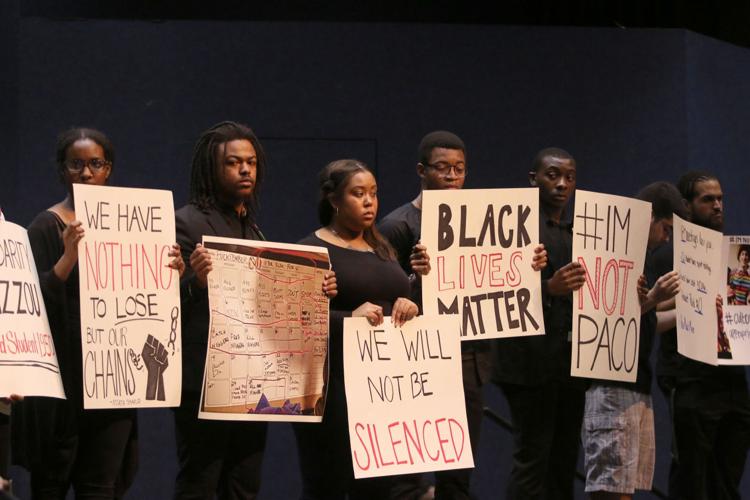 Four years after chants on Wescoe Beach called for the formation of a Multicultural Student Government, Student Senate passed a bill that removed all references of it from its rules and regulations.
Two years ago, MSG came to the University of Kansas to bring underrepresented students a voice in student governance. Wednesday night, it was removed with no opposition.
"[T]hey sort of just petered out," said Precious Porras, Office of Multicultural Affairs director and former MSG adviser. "No new leadership took over. There was no interest from the student body, and Senate couldn't act on any of their bills or legislation without those representatives."
The decision marks a new era of how student governance handles issues of diversity and equity. 
The formation of MSG
MSG was first approved by Senate in March 2016 after students, faculty and staff began a string of protests in 2015 under what was known as Rock Chalk Invisible Hawk.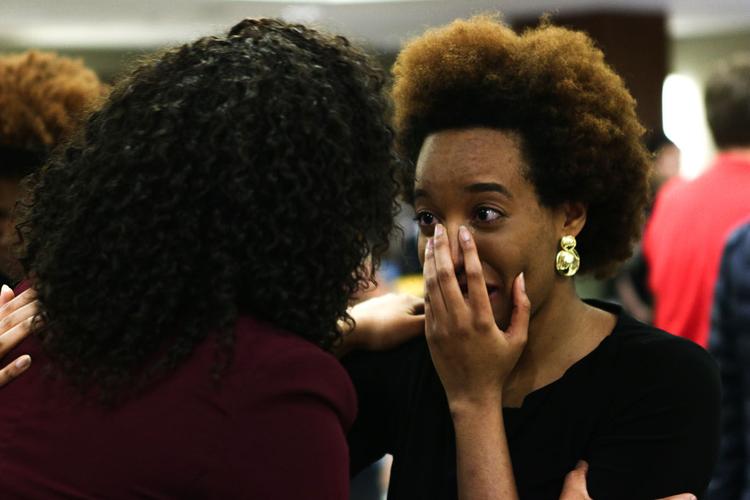 Rock Chalk Invisible Hawk, which reached its peak at around 100 members, wrote 15 demands for the University in November 2015, including the creation of a multicultural student government independent from the already established Student Senate. 
MSG officially took control of the Multicultural Education Fund in fall 2017, after Senate allocated a $2 student fee to the group the previous spring.
But by spring 2018, after only one semester of receiving student funding, MSG fell into turmoil. In February 2018, the general assembly removed its president and chief of staff following allegations of misuse of funds.
Due to these incidents, then-Student Body President Mady Womack moved to terminate funding for MSG, she said in a 2018 interview with the Kansan. 
Attendance started going down at MSG meetings. In April 2018, MSG began talks of dissolution.
Then-Student Body President-elect Noah Ries and Vice President-elect Charles Jetty wanted to help. MSG was able to partially fill an executive board. Throughout Ries' term, Senate passed multiple bills adding references of MSG to its official student governance process. 
However, following the 2018-19 school year, MSG failed to elect new executive members.
"I think that if the student body has determined that [MSG] is no longer necessary, then that is the decision of the student body," said Constanza Castro, the former president of MSG in a previous interview with the Kansan. "MSG was born out of students' desire to have it, and so if students have made the determination that that desire is not there any longer, then I respect that decision."
What will Student Senate do now?
After noticing a lack of leadership for MSG following the end of the 2018-19 school year, Senate reached out to Porras to help figure out how they could continue to represent multicultural students without the organization.
"Senate in no way advocated for, pushed for or brought forth the dissolving of MSG," said Student Senate Chief of Staff Zach Thomason in his officer report Wednesday night. "We realized over the summer that there was no new leadership for MSG." 
Student Body Vice President Seth Wingerter and Director of Diversity and Inclusion Mercedeh Tavacoli presented the bill to remove any references of MSG from Student Senate Rules and Regulations on Wednesday night. 
"MSG, just through their own disillusion, did not elect a current leadership, so effectively it is not an active organization, given that there is no leadership," Wingerter said in the meeting.
Board and committee member positions originally held by members of MSG will now be appointed by the Office of Multicultural Affairs; Diversity, Equity and Inclusion Committee or the student body president.
The bill passed through full Senate with 27 in favor and one abstaining.
Senate conducts an annual survey of its members to document senators' different identities, Floyd said. 
"The removal of MSG is not the removal of those voices within Senate," said Student Body President Tiara Floyd in an interview with the Kansan.
Although MSG was created in response to underrepresentation for multicultural students, Porras said she believes its proposed replacements, the DEI Committee and the OMA, will continue the organization's original mission.
"I don't see the removal of MSG lessening Senate's commitment to diversity and equity in any way," Porras said.