For the first time in University of Kansas history, Jewish students at KU Hillel, along with 79 other universities across the nation, are taking non-Jewish students on an all-expenses paid trip to Israel.
Throughout the years, Hillel has always taken two different trips for Jewish students: the birthright trip and the student leadership trip — a trip for students who had already gone on the birthright trip.
Hillel Executive Director Suzy Sostrin said this summer's trip has been kept in mind for KU Hillel since it has hosted abroad trips over the course of 12 years. This year, an anonymous donor who works with the center brought the opportunity to all University students.
Toward the end of this coming May, Hillel will be taking 20 non-Jewish students to Israel, touring and discussing the country from different perspectives, Sostrin said. The trip will be led by five students from Hillel.
"So often when we table on campus non-Jewish [people] say, 'We'd love to go to Israel,' and this is the first time that we have the opportunity to say, 'Yes, you can come too,'" Sostrin said. "So, we are very excited to take non-Jewish students to Israel and experience it."
This new trip will be different from the student leadership trip as more of the tourist-oriented areas will be visited. More concrete details regarding the trip will not be released until the end of February.
Hillel has the flexibility to curate the experience to reflect the group of students. As an example for curating a personalized trip, Sostrin said if there were students who wanted to attend Catholic mass, the group would be able to find a Catholic mass service in Jerusalem and take students there.
The only things students are required to pay for is getting to the airport and a few meals once arriving in the country. Hillel will take care of the airfare to Israel, the hotels and most of the meals.
Applicants must be involved in a student leadership position to go on the trip.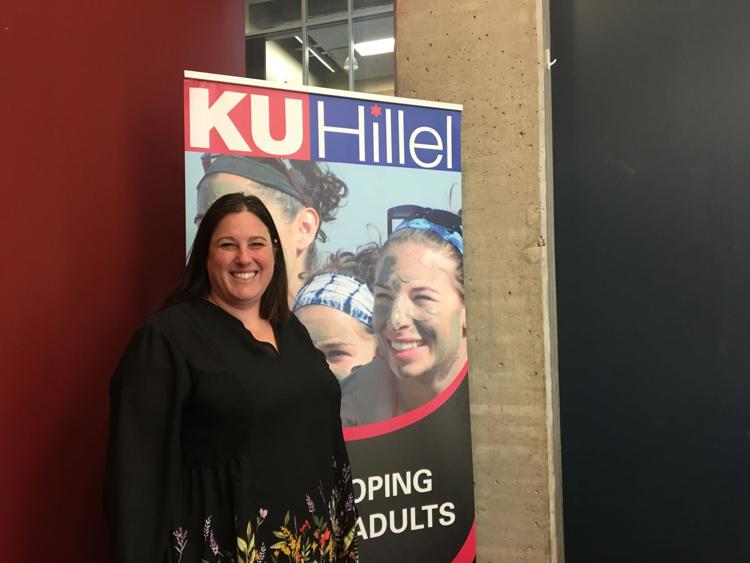 "We know that traveling abroad, students learn so much more when they're in a community and being able to talk to people and ask questions," Sostrin said. "This is 20 students from KU who might not normally know each other and build their own community of leadership. We want to see what they can do together as a cohort."
Special Projects Coordinator for KU Hillel Abby Chargo said with this summer trip hosted by Hillel, she hopes all students will form their own opinions on Israel based on the facts they gain firsthand.
"I especially hope that students come to understand that Israel is a complicated, yet simple place, and they feel excited to come back to campus and educate their student groups about everything they learned," Chargo said.
University alumna and Hillel's Engagement and Innovation Associate Melanie Edwards went on the student leadership trip when she was in school.
Since 1999, birthright trips have been offering Jewish students an all-paid trip to Israel. Edwards teamed up with Rabbi and Senior Jewish Educator of Hillel Neal Schuster to lead the birthright trip to Israel in December.
"It had been a while since I had seen things for the first time, and getting to seeing that experience through the students, seeing them experience that for the first time, was really meaningful and really powerful," Edwards said. "It's why I am very excited for this summer trip."
Edwards said that the summer trip contrasts from the previous trips hosted by Hillel as it goes beyond a Jewish lens, as Israel is home to Catholicism, Islam and Judaism. The trip instead will be an opportunity for students to encounter multiculturalism within the country and bring back that experience to campus.
Having lived in Israel in his past and attended other trips to Israel, Schuster said as he led his first birthright trip 10 years ago, he was skeptical in how deeply students will be impacted from it. When coming to the University, Schuster made an effort to shape the trip to fit the students at the University and an educational vision.
"It's powerful to see the impact it has on students," Schuster said. "I think a lot of them think 'Oh it's a fun trip, it's free,' and they get there and they discover that they're having a really profound experience. "
Schuster said he hopes the experience will push students to grow from all the interactions throughout the trip.
"I think it's going to be an experience that really will challenge people and inspire, stimulate people to explore who they are, what their sense of self is and filled and fraught with meaning. It's going to be impossible not to grow and really explore who you are and that's a fabulous thing," Schuster said.