The School of Languages, Literatures and Cultures will discontinue as an administrative unit at the end of the academic year, according to an email from John Colombo, interim dean of the College of Liberal Arts and Sciences at the University of Kansas. 
Though the school will no longer exist, the departments will continue operating the same, according to the email, which was forwarded to students majoring in departments within the SLLC. 
"This is a change only to the overarching administrative structure of the school and will not affect degree offerings or curriculum; students will not be impacted," Colombo said in the email.
The decision was made to meet the College of Liberal Arts and Sciences' budget deficit, which stands at about $1 million left, according to the email. Due to a deficit in the University's budget after the fall of international enrollment and the construction of the Integrated Science Building, the University implemented a $20 million budget cut for the 2018-2019 academic year.
The University currently offers instruction of over 40 different languages — more than any other University in the Great Plains. The University will reinvest some SLLC funding back into the departments that offer those languages and count the rest toward budget savings, according to Colombo's email.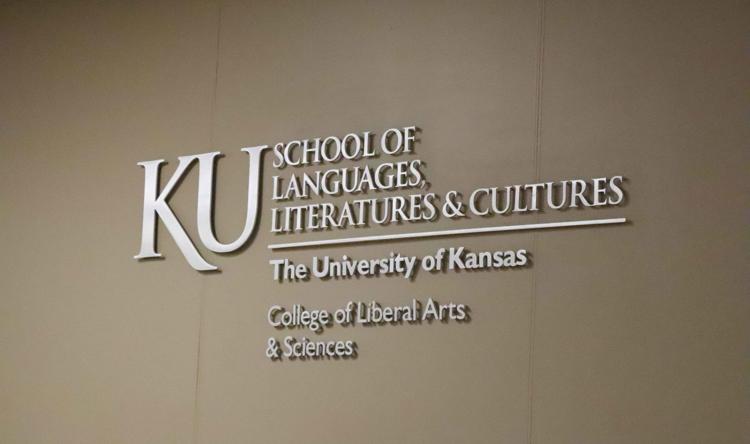 Despite its efforts, the original hope for the SLLC to garner enrollment and recruitment gains for the offered languages did not come to fruition. 
"Given our duty to be responsible stewards of state and taxpayer funds, we are continually evaluating our resources against our outcomes," Colombo said. "There is no option to not make cuts; rather, we must be strategic in how we meet these cuts while preserving the core functions of the College of Liberal Arts & Sciences." 
SLLC Director Marc Greenberg, who was recently named the Ambassador of Science of the Republic of Slovenia for his work in Slavic Linguistics, will step down from his role, according to a joint email to students from the chairs of the language departments. 
"We respect the work that Marc Greenberg has done through the SLLC to broadcast and advocate for the importance of languages and to connect professionals from different language departments," Colombo said. "The formation of the school brought us together and helped foster community and intellectual fellowship among us. We are grateful to Marc for his tremendous service." 
Despite the discontinuation of the SLLC, however, the chairs remain committed to their work in language instruction, according to their joint email. 
"The SLLC launched a number of collective projects and initiatives that brought together languages, literatures and cultures from different parts of the globe, and we are committed to sustaining this important work," Colombo said. "Our coming together in writing this joint statement should signal that the community fostered by the school will continue past its term."