Students returned to Lawrence from a week of spring break and were greeted by construction from 19th Street between Naismith Drive and Ousdahl along the southern border of the University of Kansas campus.
Sparking both outrage and delight among University students, the latest installation of construction isn't moving any time soon. The 19th street construction project is scheduled for completion in August 2019, said Andrew Ensz, project manager of the construction.
"This project will complete the final phase of the 19th Street reconstruction from Naismith Drive to Iowa Street," Ensz said over email.
The construction will include several renovations to the road, including a right turn lane from Iowa Street to 19th Street, traffic signals, pavement replacements for the Lawrence Fire Department Station No. 5, street reconstruction and pedestrian tunnels under Iowa and 19th Streets.
"This project will improve traffic flow, sidewalk access, and storm water drainage," Ensz said. "A northbound right turn lane on Iowa Street will improve traffic flow. The pedestrian tunnels will improve pedestrian and bicycle safety crossings of 19th and Iowa Streets."
The total cost of the project is $6,034,000, and the funding comes from a combination of the city, the University, state and federal funds, Ensz said.
While the construction on 19th will bring improvements to the road condition and accessibility, the start of the project came as a surprise to some of the residents that live along the road.
"We didn't get any notice; we didn't get anything, like nothing in the mail, no note on our door, no email from our leasing office or anything," said Matthew Moeder, a sophomore nursing student from Hays. "They did have a couple signs on the street for warning, but besides that, if you don't pay attention to the giant road signs around Lawrence, you wouldn't know."
Other than the short notice, the blocked road hasn't been much of an issue for Moeder.
"Personally, I love it only because there is so much less traffic on the street," Moeder said. "I love people, but I also hate people, and so when I'm walking to class, it's just so much less busy."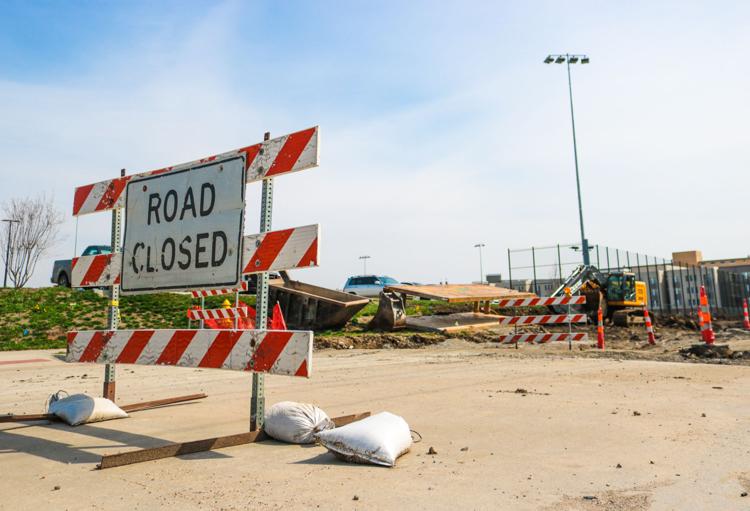 For students not so close to campus, it's been more of a hassle to get to classes. Olivia Federico, a sophomore in molecular cellular developmental biology from Wichita, is one of those students.
"I don't really know what they are doing to be honest, but also it's a real inconvenience," Federico said. "I park in Cap Fed parking lot, and so getting to school it kind of takes a lot out of time because you have to go through 23rd and deal with all of that traffic, and then going through the residential area, I feel like that also affects [students] as well, and it really kind of hinders people from getting to school."