Two people were arrested for felony damage to property on Massachusetts Street following a celebration of the Kansas City Chiefs' Super Bowl win Sunday, Feb. 2.
Students stormed Massachusetts Street Sunday night after the Chiefs beat the San Francisco 49ers 31-20. There was damage to traffic lights at the intersection of 9th and Massachusetts, Lawrence Police Department spokesman Patrick Compton said in an email to the Kansan.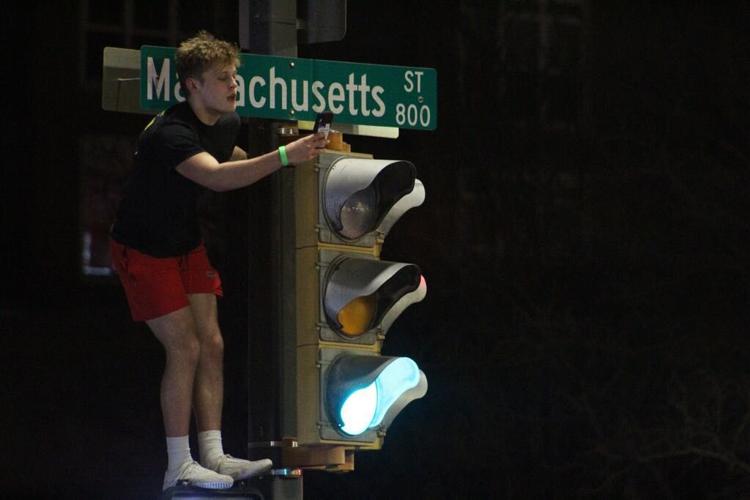 ACME T-shirt Shop at 847 Massachusetts St. was damaged after people climbed atop the store's awning.
Compton said one person was cited for tampering with a traffic control device off of Massachusetts Street.
"Massachusetts Street saw a large, but relatively peaceful Super Bowl victory celebration," Compton said in the email.
LPD increased their presence downtown during the celebration Compton said, but the crowd was cooperative and peaceful.