It's Thursday, Aug. 22, and the freshmen are starting to make their way to Daisy Hill. 
As they get their first glimpse of Jayhawk Boulevard as University of Kansas students, many noticed the grounds crew on mowers, working long hours in high temperatures.
Downhill from Jayhawk Boulevard, grass has grown long. Tree branches have grown and stretched over pathways. On Aug. 15, journalism professor Gerri Berendzen sent out a tweet alerting University members of poison ivy.
I just got an email making faculty aware that poison ivy is growing on the staircase between KU's two journalism buildings. I nominate it for most helpful email of the year. (Leaves of three, let it be!)

— Gerri Berendzen (@gerrrib) August 15, 2019
Campus landscaping faced setbacks over the summer due to a reduced staff. It's one of the many units on campus struggling this year, trying to make the most with what they have. The $20 million budget cut has left a lot of units with less funding. 
"It's difficult," said Facilities Services Director Shawn Harding in an email to the Kansan. "We are in a constant state of prioritization — specifically, we try to keep the most visible and heavily trafficked parts of campus looking as nice as we can."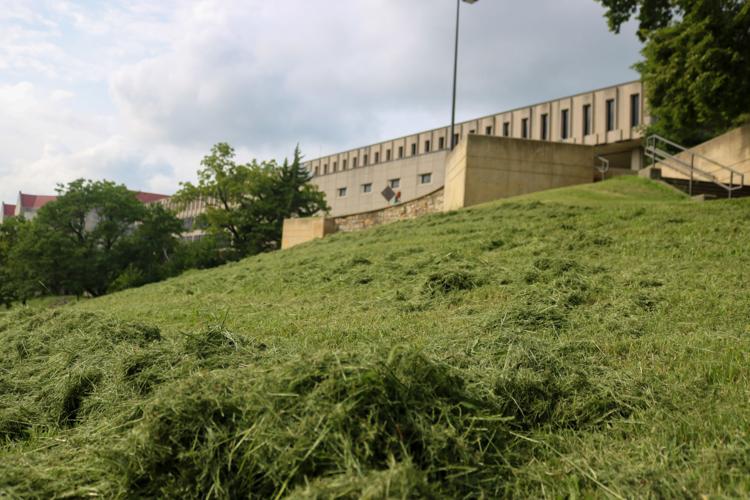 As students have returned to campus in recent days, many have noticed the disarray in certain spots. While lawns near Strong Hall have been maintained, down by Malott Hall, bushes have grown unkept. 
"The University is not in a place right now to make certain things a priority," said Zach Thomason, Student Senate's chief of staff. "But I think that may send a message to some students that their space isn't as valued as other spaces, just in appearances."
It's been a problem, as the size of the University's landscape team has diminished in recent years.
The number of landscapers working for the University has dropped to 13 employees from 26 employees in the past four years, according to University budget books. 
The University's 13 landscapers are three fewer than the 2019 fiscal year, and seven fewer than the 2018 fiscal year. 
Harding said they are currently hiring and have a new landscape manager starting today.
Because of the small size of the team, the landscaping staff has prioritized certain spots on campus over others. With only so many hours in the workday, landscaping staff hasn't been able to cover the entire campus, which is about 858.22 acres, according to KU Info.
"We used to be able to do things in routes, but we've switched from doing things in a pattern route into whatever looks worse at the moment," said Taylor Posey, a member of the landscaping team.
The landscaping team has received complaints regarding the landscape of campus, but they are not able to respond to those as quickly as they would like, Harding said. 
Landscapers said the small size of the staff, along with the limited supply and outdated nature of the equipment, has caused a lag in campus maintenance.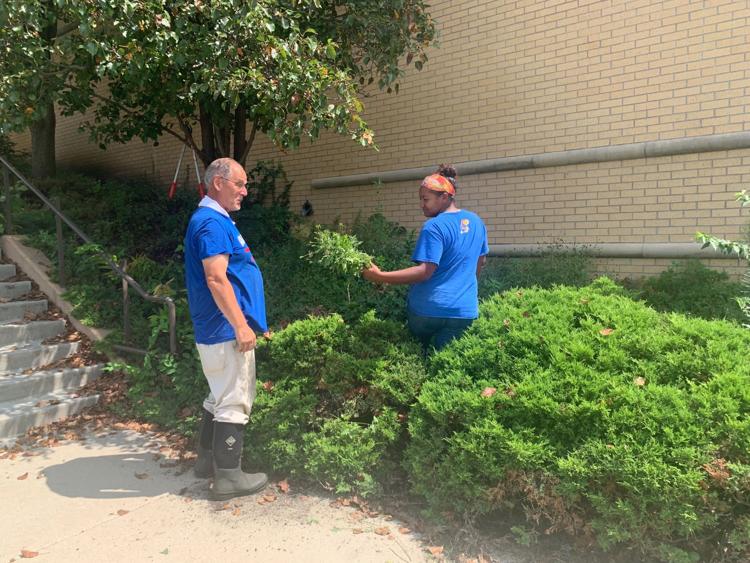 "It is not taken care of, and we don't have enough time or people to get it done," said Jamie Jarrett, a landscape worker for the University. "We completely understand why people think that way because we do, too."
"We understand how the campus looks. But you have to take into consideration we're trying our best, and the numbers just aren't there."
University spokeswoman Erinn Barcomb-Peterson said in an email to the Kansan the University has an on-call contract with Lawrence Landscape, but the company has not been used recently because of rising costs.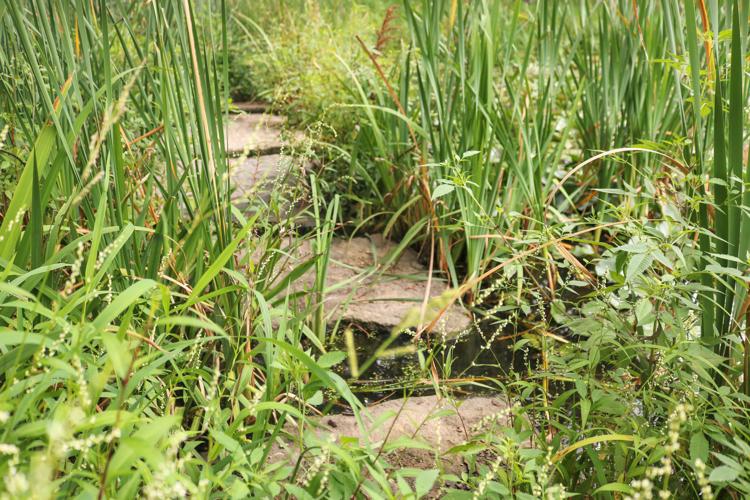 Meanwhile, campus landscapers continue to do what they can to keep up with the demands of the hill. 
"It's demoralizing," Posey said. "For a while when I first started, it was like, 'Yeah, I made that area look good,' and everyone gets to see it. I always thought it was a way of making everyone else feel better just going to class or going to work, and now it feels like no one cares."
Savanna Smith and Sophia Belshe contributed reporting.