Crimson+Blue ran as the sole coalition in the 2019 Student Senate Elections on 10 platforms, including free parking for student employees, improvement of campus infrastructure and LGBTQ+ resource expansion. 
After winning the race unopposed in April 2019, Student Body President Tiara Floyd and Student Body Vice President Seth Wingerter's administration has achieved or is working on implementing nine of their platforms.
"At this point in the year, we have a higher number of completed platforms than just about any administration that I've seen," said Senate Chief of Staff Zach Thomason, who was Crimson+Blue's campaign manager. "I don't think that means we chose easy platforms, per se. I just think we have an incredible staff that has really pushed hard to make these platforms a reality."
Floyd said Senate has decided not to go through with providing free parking for students who are employed by the University due to financial reasons. 
"The issue there was kind of a money thing where parking departments for universities don't get state money," Floyd said. "They're completely self-funded, so I didn't want, especially with the budget cuts, any departments taking a huge cut or blow to that." 
In partnership with the University of Kansas Transit Commission, Senate has authorized a semester-long pilot, which will provide transportation from the Kansas Union to Bert Nash Community Mental Health Center and vice versa. The pilot will begin some time this semester, Floyd said. 
Additionally, as a result of Senate's efforts, the Memorial Corporation Board voted to move forward with three options for the relocation of the Sexuality and Gender Diversity Center.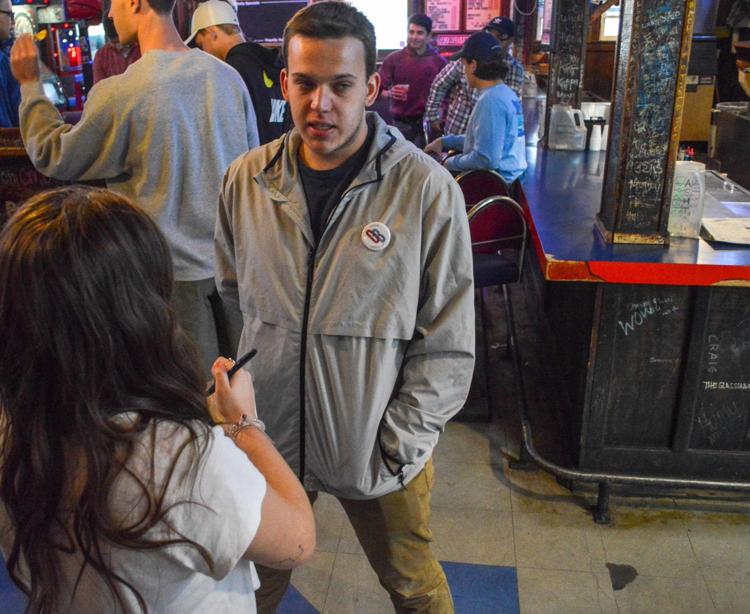 Thomason, who is also chair of the University of Kansas Parking Commission, said he plans on introducing Crimson+Blue's platforms to implement free student parking at the Union and to make parking Lot 90 free for students on Fridays to the commission. 
"I can't promise that they will be complete because ultimately it is a revenue decision that the commission will have to make, and there's a conglomerate of faculty and staff and students on there, but I think that there's a compelling argument for making both of those platforms a reality," Thomason said. 
Thomason said he has seen a noticeable difference in campus roads as a result of Crimson+Blue's infrastructure platforms and Senate's discussions. 
"Many [parking] lots on this campus have been redone and have been fixed up," Thomason said. "As we are in the middle of a budget crisis, every department is in a little bit of a squeeze right now. Departments paid attention to what we were asking about and what we were trying to create a dialogue for and have responded pretty promptly."
Through a funding model, such as an alumni drive, Thomason said it is likely Senate will succeed in including hygiene products in the Campus Cupboard. There is no set timeline for this initiative. 
Additionally, after Senate presented the idea in a city commission meeting, Thomason said the City of Lawrence will enter a trial phase of providing VeoRide scooters. 
Senate is continuing to work on other platforms, including implementing free travel to sporting events and expanding SafeRide.