Members of Crimson+Blue, the sole coalition to file in the 2019 Student Senate elections, started to churn out to different spots on campus on Wednesday to convince students to vote in the current Senate elections.
In their navy shirts with their coalition logo across the front, members of the coalition stopped students in front of Wescoe Hall, Capitol Federal Hall and various other points on campus. But for many University of Kansas students, they said they didn't feel particularly like they knew enough to vote in this current election.
Jackie DiGirolamo, a sophomore from Atlanta, Georgia, studying illustration, said she wouldn't be voting in the current election.
"I just don't know enough about it, in my opinion," DiGirolamo said.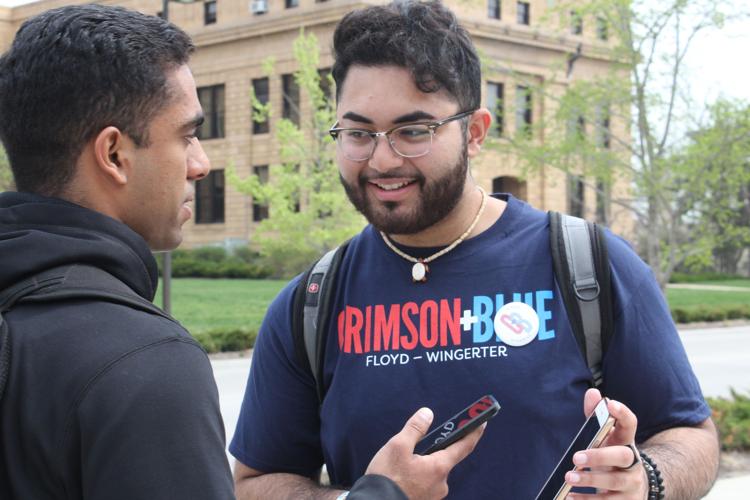 As of Wednesday afternoon, no data was available regarding how many students have voted so far in the current election. The Elections Commission is expected to provide student voter turnout information after the polls close tomorrow.
Tiara Floyd, the presidential candidate for Crimson+Blue, said she was feeling positive about ongoing Student Senate elections as she helped table in front of Wescoe Hall today.
"We're definitely going to try to have a high turnout and possibly break last year's record," Floyd said. "But I do recognize that with it being unopposed, there's not as much competition."
In the 2018 Student Senate elections, three coalitions filed, and voter turnout ended up being 29.6% of the student body. The year before that, around 19.25% of students voted when four coalitions filed in the elections.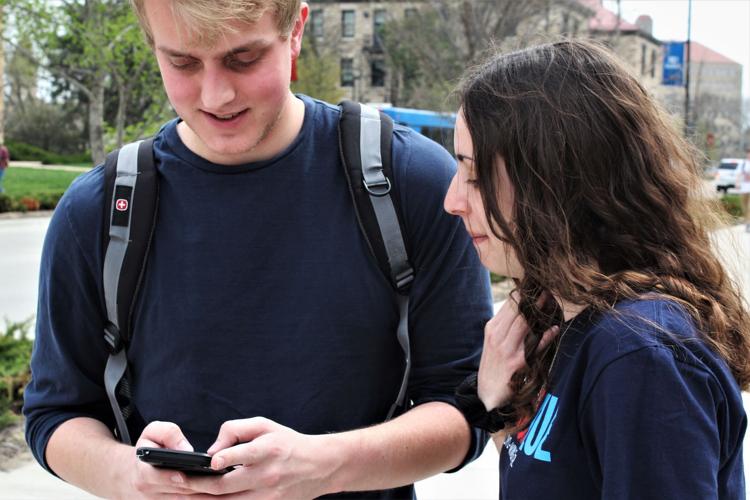 Floyd said she still encourages students to vote both today and up until the polls close at 4 p.m. on Thursday, and believes that if elected, Crimson+Blue's candidates could promote change at the University.
"I'm a very strong activist, especially for marginalized identities," Floyd said. "I'm going to take this role very seriously as the next president, and really turn it into making a real change for campus."
Priya Hebbar, a senior from Tucson, Arizona, voted for Crimson+Blue after hearing about the coalition from Wingerter.
"I voted for Seth's coalition," Hebbar said. "To be honest, I only really know what Seth has told me about. But he has very strong leadership skills, so I know that — no matter what he does — he'll be successful."
Allie Sanford, an economics student from Ottawa, said she'd be voting in the upcoming election.
"Even though nothing seems to change after the coalition wins every year, I would hope that it could eventually," Sanford said. "Might as well vote and be hopeful."