Jayhawks abroad
I have been planning my study abroad semester in Salamanca, Spain, for about two years now. However, when the novel coronavirus hit Spain, forcing us to return home, the situation developed very quickly and plans changed almost every hour. This is my journey home to Kansas City, Missouri.
Live Tweeting Coronavirus escape!

11pm March 13, Salamanca: news is passed of the possibility that public transit will be cancelled. Packing begins.

12:30am March 14: Purchased train tickets for 5:30am. Hotels near the airport acquired by parents back in the US.

— Bea Reiter 💖💜💙 (@bea_reiter) March 14, 2020
 March 13, 11 p.m., Salamanca, Spain
Program staff and the Spanish government pass news of the possibility that public transit will be canceled. Packing begins. My roommate from Mizzou and I have been living in Spain for almost two months and had plane tickets from Madrid to Kansas City, Missouri, on Tuesday. We had bus tickets for the same morning, but at this point, we were afraid Madrid would close its borders and we would be stranded in Salamanca and unable to get to the airport. 
March 14, 12:30 a.m.
Purchased train tickets for 5:30 a.m. Hotels near the airport acquired by parents back in the U.S. We have one hotel room for Saturday night and one hotel room in the airport for Sunday and Monday night since our flight was scheduled for Tuesday morning.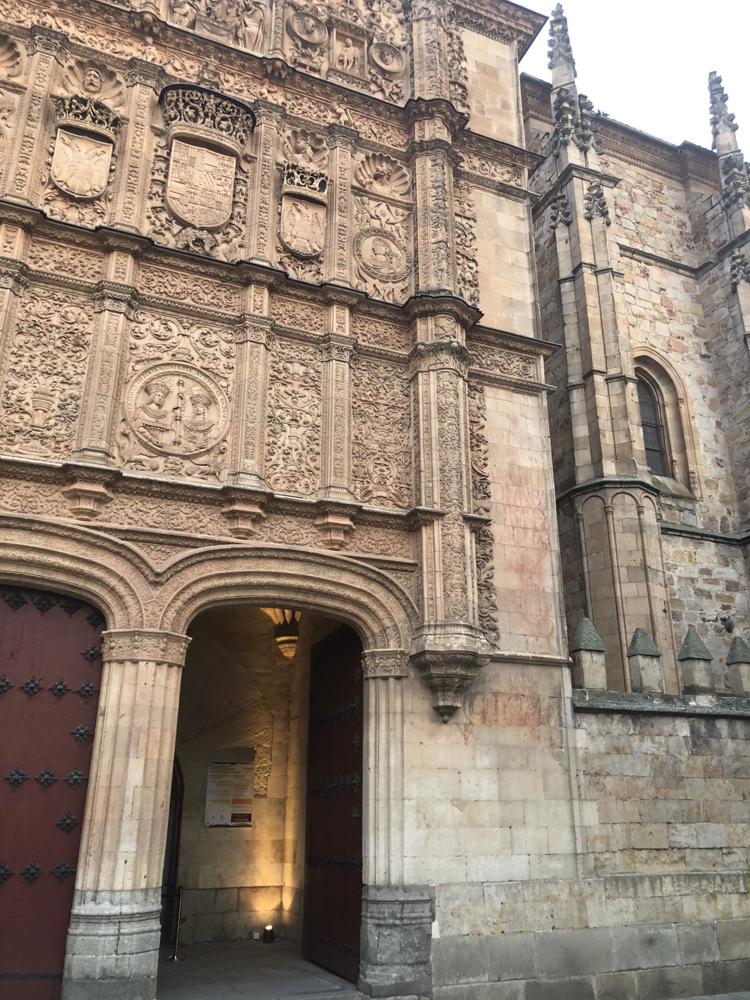 March 14, 3:45 a.m.
Wake up in a panic and check to make sure nothing has happened or been canceled during the few hours I had been asleep. I slept for two and a half hours and woke up at 4 a.m. to shower and get ready to leave. The train station was a 10-minute walk from our homestay apartment. Our host mother woke up at 4 a.m. to wish us farewell, and she packed us some fruit for our journey. 
March 14, 5:15 a.m.
The front door of the train station was closed and we had no idea where to go. Luckily, a Spanish cab driver mentioned we should walk around to the back near the platforms to catch our train. My roommate and I met up with another friend from our program and another American fleeing Salamanca. 
March 14, 5:24 a.m.
We were on the train set to leave at 5:48 a.m. Panic is a little reduced, but I was sweaty and exhausted from stress and hauling my heavy luggage around the train station. The train ride is expected to last three hours. 
March 14, 8:34 a.m.
We reached Madrid at the Principe Pio station, which is a 20-minute drive from our hotel. There were no taxis available, so I called a taxi line (in Spanish). The rest of the group went straight to the airport to catch their flights home. The taxi driver wore plastic gloves, and my roommate and I tried not to touch anything. The conversation was COVID-19-centered, but I was proud when he complimented my Spanish.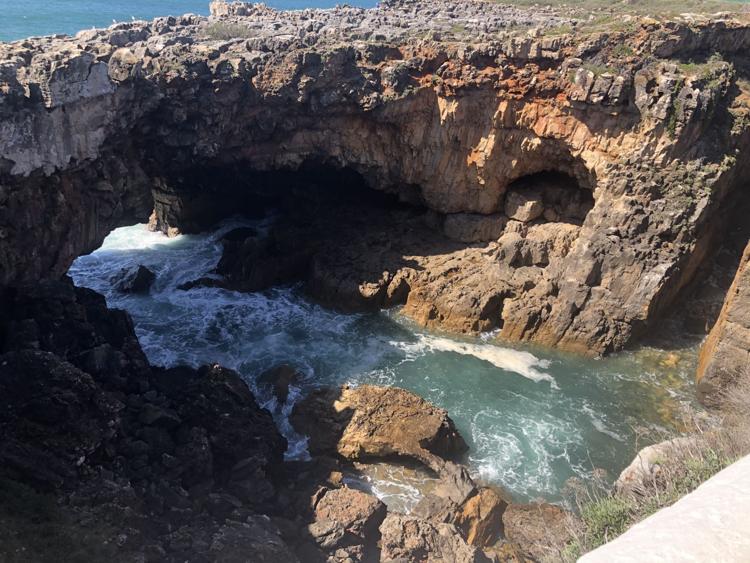 March 14, 9:04 a.m. 
On the way to the hotel we saw police officers entering a cafe and ticketing the people inside. The Community of Madrid (a division of the country) had ordered all bars, cafes and restaurants closed.
March 14, 9:30 a.m.
We reached the hotel room and washed our hands. I planned to hunker down and watch Netflix until we had to check out and move to another hotel the next day. 
March 14, 6 p.m.
I learned from our program group chat the Spanish government was imposing a lockdown starting Monday at 8 a.m. We had no idea how this affected foreign nationals trying to return home. I called the U.S. Embassy three times before I could get through to their COVID-19 hotline, and I was told they didn't know either because the news was too recent. I called my travel agency to try to move up my tickets to the next day. 
March 14, 6:56 p.m.
I was caller number one, on hold for 50 minutes, and became caller number 14.
March 14, 8:04 p.m.
I gave up on the phone after two hours and called my mom, whom I had been texting back and forth as I was been on hold. She purchased new plane tickets from a different airline.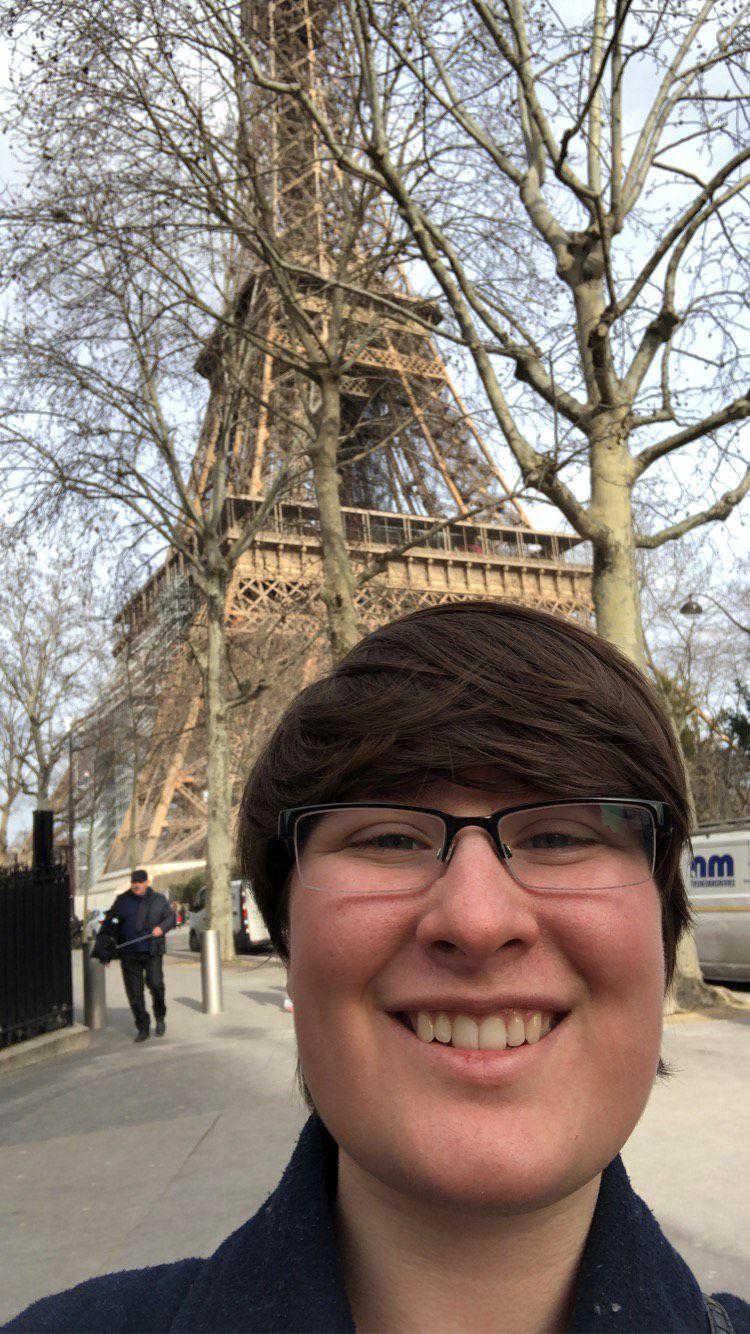 March 14, 8:18 p.m. 
We were unable to get boarding passes in advance because the flight could have been oversold and the airline needed to triple check our status as citizens or lawful permanent residents before issuing them.
March 15, 7:08 a.m.
My roommate and I both moved our tickets up to March 15 to travel together and get out of Spain as soon as possible. We left our hotel to take a short ride to the airport to stand in line. Our flight wasn't scheduled until 11:15 a.m. The hotel we had booked for the next two days was nonrefundable. 
March 15, 7:30 a.m.
I spotted a kiosk where a man was getting a boarding pass and sent my roommate to see if she could get one. The machine asked us if we were traveling from a forbidden European country (yes). We marked no because we were American citizens and needed to leave. This seemed to work, and we finally got our boarding passes. 
March 15, 8:50 a.m.
It took over another hour for United to open its baggage check and for us to get through the line that had formed for us to check in and get through passport control. 
March 15, 10:30 a.m.
Our plane boarded, and I had never been so relieved to be on an eight-hour flight.
March 15, 2:50 p.m., Newark, New Jersey
We landed. As we flew over New York, I couldn't help but cry from a mix of exhaustion, relief and regret for having to cut my program short.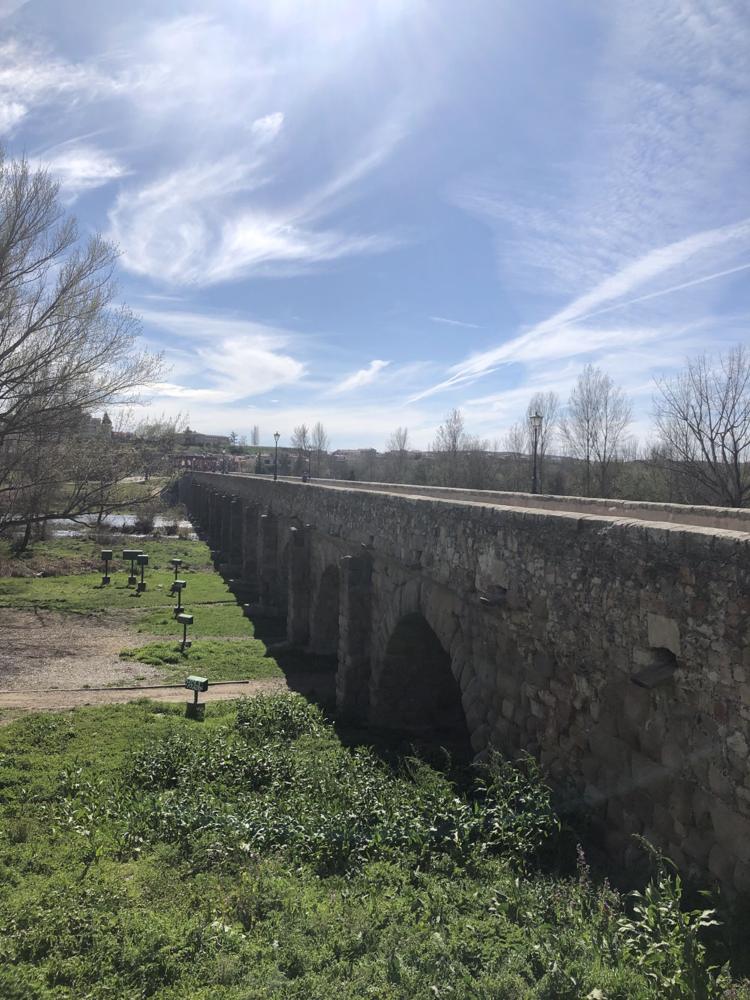 March 15, 2:55 p.m.
The Centers for Disease Control and Prevention boarded our plane. The flight attendants did not know this would happen, but I was prepared from the information students who had gone home earlier had passed along in our group chat.
We filled out a health declaration form and were given a flyer informing us we had traveled to an infected country and mandated self quarantine for 14 days. It described the symptoms of COVID-19 and gave information about who to contact should we develop those symptoms.
As we got off the plane, we passed through a CDC control point where we turned in our health declaration forms and had our temperature taken using thermometer guns, which are reported to be inaccurate. After passing through customs, we were allowed into the airport as normal and sent through security. 
March 16, 12:15 a.m.
I finally landed in Kansas City, Missouri, and waited for my mother to pick me up from the airport. The next day, I began to quarantine for 14 days. 
Bea Reiter is a senior from Overland Park studying Spanish and anthropology.