Satire
Study Abroad. Before graduating from the University of Kansas, a whole 27.6% of the University's undergraduate body participates in a study abroad program. That's over a quarter of the undergraduate class that says, "You know what, I'd rather spend tuition-and-a-half of my parents' savings than spend another semester in the same small town."
And that's a good thing. Study abroad offers many benefits such as engaging in a new cultural environment, meeting new people, being able to legally drink and party, furthering language abilities, growing and maturing, being able to legally drink and party, sightseeing and, let me repeat, being able to legally drink and party. 
While the Office of Study Abroad at Lippincott Hall offers a slew of wanderlust-inducing programs, I recommend a semester in Moscow. Russia is a wonderful destination for your study abroad adventure and is frankly the best one the University offers. Why Russia, you ask? Well, I'll tell you why.
The sights
Upon your arrival, the constant, bright red tourist paraphernalia lining Red Square will pale in comparison to the colors of Saint Basil's Cathedral. Enjoy the taxi ride from the Domodedovo airport at the center of a large industrial park, that is itself the center of an even larger industrial park. Enjoy the sights of steel buildings and near-ancient architecture as you head into the city center, where small roadside shops will transform into magnificent mansions, the homes to ex-KGB officers who took advantage of corrupt privatization measures. The blinding lights of the Moscow city at night will nearly make you forget the country was responsible for hacking our 2016 elections.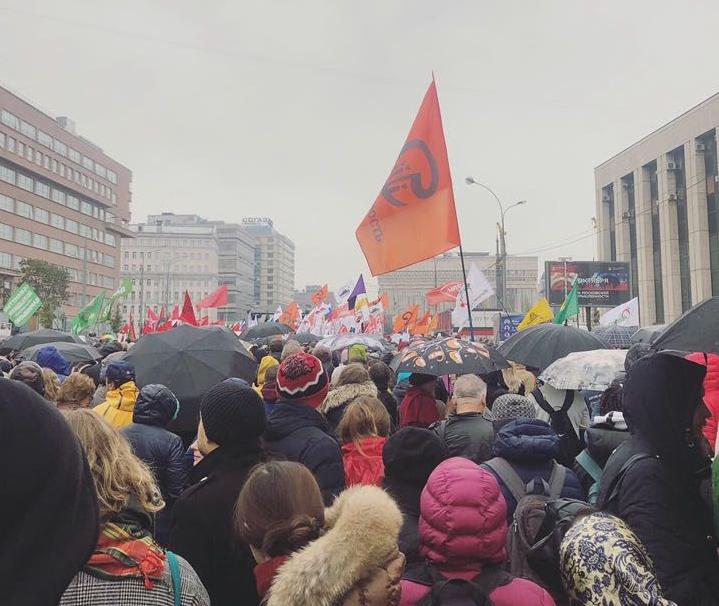 The grave history
Russia is filled with harrowing, magnificent and sinister history. To gain an understanding of the unfortunate past the country has experienced, visit the Gulag Museum just outside of the city inner ring. A tear-jerker and educational resource, you will gain understanding of the strength and persistence of oppressed people. 
Want to go further outside the city? Well, you can. Ride the blue train line to its last stop, and head on down to the Crocus Complex to view the location of what would have been the 2013 Trump Tower. Grab lunch at Robert De Niro's multinational restaurant just around the corner, and then head to the next destination: the planned location of Trump Tower 2016 in the heart of Moscow, right by the Moscow River. 
The people
During your time abroad, you will cultivate some meaningful friendships that will last a lifetime. Russians love foreigners, and your exchange friends will be fun as hell. Like your hot Italian friend who serves as a proxy for the cheese sector of the Italian black market. Or your best gal pal who keeps trying to invite you to her dacha to smoke pot each weekend. After a long day of class, head over to one of the seven bars located on the block, and grab a beer with your musician friend who accidentally flashes you his compass tattoo that he earned during his brief stint in a Russian prison. It's not just the students — your professors are fun too! You'll love meeting up with your economics prof to talk about the global supply chain, but stay away from politics because he was actually mentioned in the Mueller Report. 
The physical fitness
Eating too much pierogi? Got a belly full of blini? No worries! Russian fitness techniques have got you covered! The easiest one? Schedule a meeting with an administrator in the main academic building and head on over. Warm up with a 15-minute run to the train station. Then, engage in the meat of the cardio workout with an hour-long walk, filled with intermittent sprinting whenever you pass by a horde of junkyard dogs in that one trainyard. Meet with the administration for a brief cool-down, then begin the second cardio set. It's both a surefire and efficient way to burn that blini off. Don't want to bother sprinting away from junkyard dogs? Well, there are other options. Head over to the weekly neighborhood voting rights protest on Smolenskaya. Just don't forget your running shoes!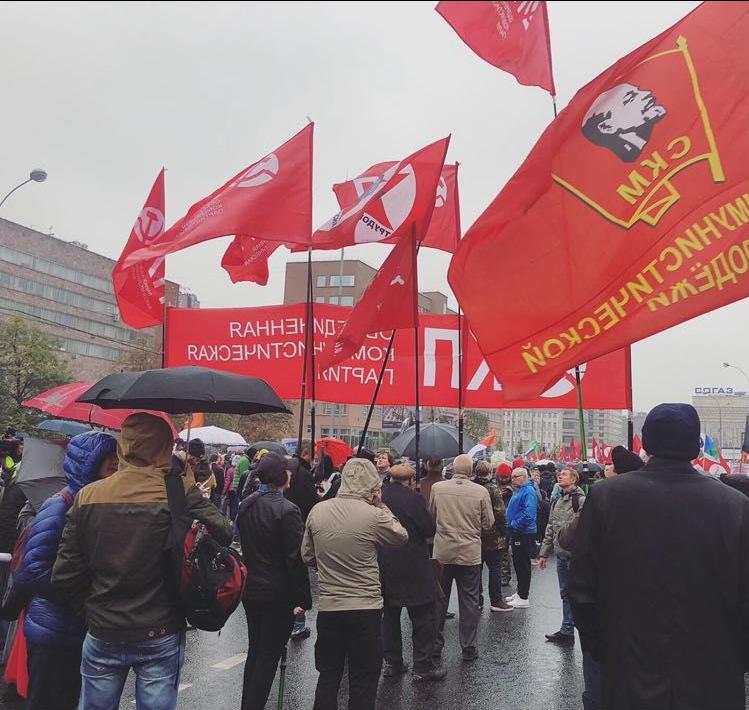 The safety
While you're abroad, you'll feel safer than you do when you're walking the Lawrence neighborhoods on a Sunday morning. With a police officer on every corner and Post-9/11 TSA-worthy metal detectors at the entrance of every public building, you will feel like nothing can touch you. And if worse comes to worst, you can always hand over a 10,000 ruble bill for good faith. 
The shopping
Need to buy some staple groceries, a KGB-stamped cigarette lighter, a cute scarf or a three-foot-long crossbow? Look no further than one level of a Moscow mall. While that one dress you like may cost 35,000 rubles (roughly $550), you are sure to find everything your anxious, pounding heart desires.
The opportunities
Want to go to the city's premier club and drink champagne with esteemed diplomats? Watch a grown man jump off the side of a punk rock concert riverboat into the Moscow River? Dine on fine caviar while listening to a grand piano rendition of "Get Lucky"? Get yourself free entry into screamo concerts just because you're American? Drunkenly climb trees in a huge wilderness park in Southeast Moscow? Head on over to Russia. There's something for everyone.  
Russian men say Russian women are nothing compared to Ukrainian women, for, as they say, the grass is always greener. And that, my friend, is true. One is a freshly watered green field, and the other is astroturf. When you're abroad, don't worry: Russia has everything the U.S. has, just a slightly worse version of it. But pitch your preconceived notions out the door because you're in for a real treat and an adventure of a lifetime.
Sarah Grindstaff is a sophomore from St. Louis studying political science.