My colleagues on the Kansas Supreme Court and I wish to thank the students, faculty, and staff at the University of Kansas and KU School of Law for hosting us for our special session April 1. So many people went out of their way to make us feel welcome.
We were extremely pleased with turnout for our hearings. It is estimated that 800 people came to the Lied Center to watch the oral arguments in person, setting a new record for attendance at our evening sessions.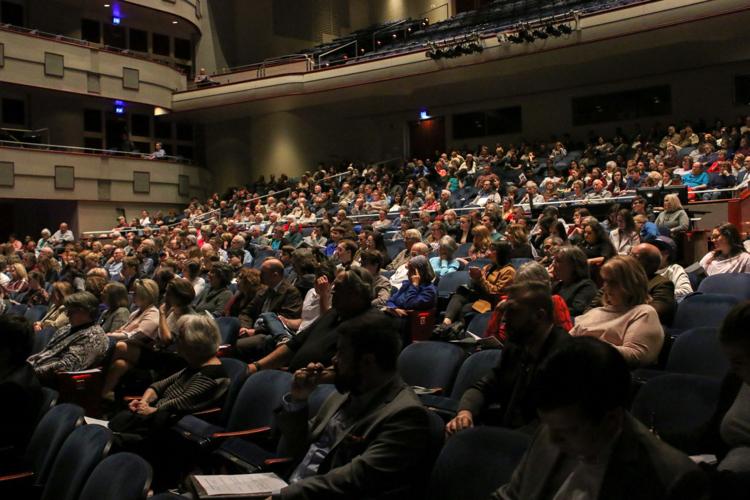 Perhaps the most gratifying part of our trip was meeting so many people from KU at the reception after the hearings concluded. It was our pleasure to personally shake your hands, visit with you, and thank you for being there to help us make history.
Chief Justice Lawton Nuss opened up to KU students and the rest of the public for the community to get a close-up view of what the Judicial System does. The highest court heard oral arguments on Monday and Tuesday evening of a tobacco case and a murder case. 
We have visited other cities over the last eight years in our effort to help our fellow Kansans see even more of the judicial branch of our government. Our welcome in Lawrence and the Lied Center was enthusiastic and genuinely warm. This "double Jayhawk" (undergraduate and law degrees) especially thanks you. 
Lawton R. Nuss
Chief Justice