Jamie Hawley, an opinion columnist for The University Daily Kansan, is a senior from Salina who will graduate this month with degrees in English, political science and communications.
This is my third and final semester as an opinion columnist for the UDK, and this is my final column.
I am not a reporter, although working with reporters for a year certainly gave me a new appreciation for journalism. I wasn't paid for my work here. I don't have the same sense of camaraderie that comes from frequenting the newsroom or staying up late on production nights. There's a part of me that wonders if I have any right to be doing this at all, to be shoving my thoughts where they aren't wanted and to be forcing myself into a space I didn't earn.
But then again, no one asked for my thoughts a year ago, and I gave them freely anyway. So one more column won't hurt anything.
It goes without saying that I didn't think it would end like this. I didn't think I'd be writing this column from my parents' house, two hours away from campus, after moving home to keep my grandmother, who I live with in Lawrence, safe and healthy. I didn't know that my last time in a classroom, on the Boulevard, picking up a paper copy of the Kansan, would be the last time. The class of 2020 has experienced a tremendous loss, and no amount of silver-lining-searching will make this loss any less devastating. My time at KU is ending, and I am not there to see it end.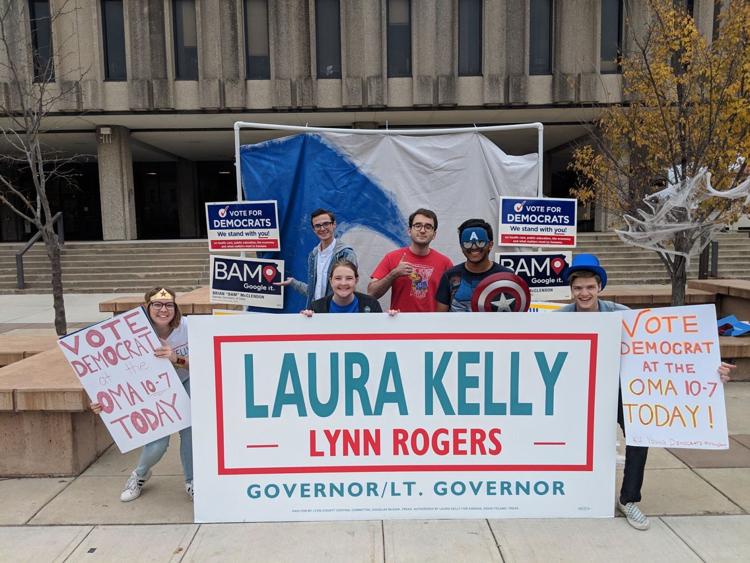 I have no plans after graduation. There is very little for me to look forward to. Looking back is gut-wrenching, but reflecting on my time at KU will always be a reminder of why higher education is crucial to our collective betterment as a species. As I move on into nothing, my active choice, as always, is to return to gratitude for the institution and, most importantly, the people who have made the last four years something I am heartbroken to leave behind.
I will miss a lot of things about KU, but I will miss my professors the most. As a triple-major, I never had much time for classes outside my departments, which is why I am incredibly grateful for each professor I had in English, political science and communication studies. The amount of passion and dedication in these three departments is unmatched and, while no professor or class is perfect, I feel incredibly lucky that I got to share classrooms with these scholars for four years. They have encouraged and inspired me in ways many of them will never know, and I am indebted to them forever. In this spirit, I offer yet another piece of unsolicited advice: Go to office hours. You won't regret it.
Let's see, what else can I say before I go? Drink water. Study on the fifth floor of Watson Library. Pack an umbrella. While you're at it, pack a lunch. There's no right way to spend your time here, but I hope that each of you will spend yours in ways you'll be grateful for, and that will make others grateful in return.
To the UDK: Thanks for giving me a space to talk about the issues that mattered to me. To the readers: Thanks for taking the time to listen. I hope some of it was worth your time. 
The last four years were certainly worth mine.