Rylie Koester is the arts and culture editor of The University Daily Kansan. She graduates from the University of Kansas this month with degrees in news and information and English. She starts a reporting internship with The Kansas City Star this summer.
When I first joined the UDK as a news correspondent spring semester my sophomore year, I was terrified to say the least.
I was scared to have my writing published. I didn't think I had enough writing and reporting experience. I was worried I wasn't good enough. But mostly, I was nervous to have others put so much trust in me to tell their stories — to share their words.
Two years later, these same things still scare me. But in a good way. 
As the semesters passed, I slowly found my way at the UDK. I became an arts and culture correspondent and was given opportunities to cover the stories I soon realized I loved to tell most. I wrote about an alumna who runs a history and travel blog from Bulgaria, and I covered comedian Rob Riggle's Distinguished Alumni Award acceptance.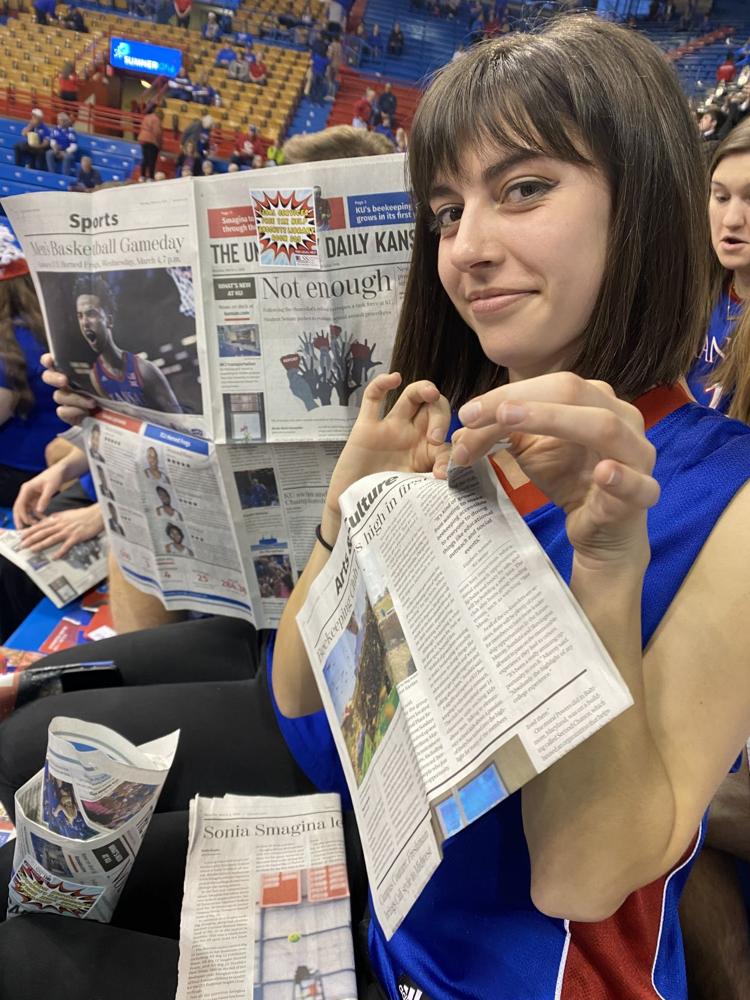 As the paid arts and culture reporter, my editors trusted me enough to cover events like Pulitzer Prize winning journalist Jose Antonio Vargas' speech and author and two-time national book award winner Jesmyn Ward's address.
Who was I to be able to report on the words of such wonderful speakers and thinkers?
But people kept trusting me.  
My senior year, I was trusted enough to be hired as the arts and culture editor, a position that would oversee an entire section. It was a daunting task, but I was ready for the challenge.
I came into the position with so many ideas — some better than others. I'm perhaps proudest of launching Campus Couture, a weekly column that features one student or faculty member dressed to impress, to engage with our audience. Plus, it showcases innovative and beautiful outfits each week, and who wouldn't want to see that?   
With all of the uncertainty in the world right now and whether I end up in journalism or another field, the UDK has helped me find one certainty: I want to continue storytelling in any of its many forms.  
My five short semesters working at the UDK as a correspondent, reporter, copy editor and arts and culture editor have helped me figure out what I love to do. 
Most of all, I want to tell stories that are often overlooked, such as when I covered a competition that had llamas and their handlers in costumes or when I wrote about a Lawrence-based company that employs people in transition.
The UDK introduced me to storytelling, and I have fallen in love with it — even if it still scares me.