Seconds before every home kickoff, Tim Melia stands alone between the pair of bright white posts that he calls home for 90 minutes each match day. Butterflies in his stomach, the Sporting Kansas City goalkeeper can only watch the ball from afar, as it sits 55 meters away in the center circle.
The fans behind Melia in The Cauldron, Kansas City's season-ticket holder section that dates back to when Kansas City was called the Wizards, enthusiastically bellow out a rendition of "I believe that we will win," as they prepare for 90 minutes of exhilarating soccer. For 90 minutes out of a seven-day week, these fans are about to get their weekly fix of Sporting KC, before returning to their day jobs until the next time Sporting KC welcomes another team into Children's Mercy Park.
But for Melia, preparation for those 90 minutes began two days prior with a steak salad.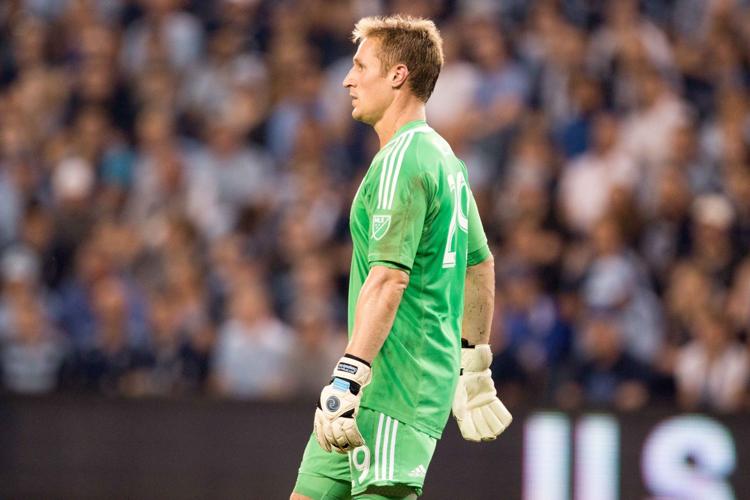 Lead-up to game day
Achieving the 2017 MLS Goalkeeper of the Year award didn't just happen by chance for Melia. As is the nature with soccer, Kansas City plays mostly every weekend during the regular season — and sometimes even midweek during the thick of the season — but preparation for game day makes things seem a lot more compact for Melia.
"About the only thing that I'll consistently do is I'll eat the same meals two days leading up to a game," Melia said on Sunday afternoon following Sporting KC's 2-2 tie with the Seattle Sounders.
Meal number one for Melia, two days before game day, is a steak salad, in order to begin decreasing his carbohydrate intake. Spending the next day on a low-carb diet and getting plenty of rest, Melia will then eat his second standard meal to begin a carb overload heading into game day.
As long as he's home, Melia will make sure to eat some pappardelle pasta with chicken and sausage, storing up carbs and getting plenty of protein heading into the game.
"I've just always done it," Melia said. "I try to lower my carbs two days before, and then right before the game you can overload on the carbs, just to make sure your energy is built up and ready for the game."
Aside from his meals, Melia's other main goal is to get plenty of rest. Aiming to get to bed by 10:30 p.m. at the latest — if his nine-month-old daughter allows it — Melia is adamant that getting a good night's rest is crucial. Having prepared for the upcoming game for the past few days, he wants soccer to be the last thing on his mind as he goes asleep.
"You spend the whole week of training preparing for whatever team, and then the night before if you're not able to turn your mind off and focus on resting, you'll be anxious and nervous for a game," Melia said. "I don't think that's a positive way to go into a game. So I try to prepare the best I can, make sure I'm rested and when the game comes we're going 100 percent."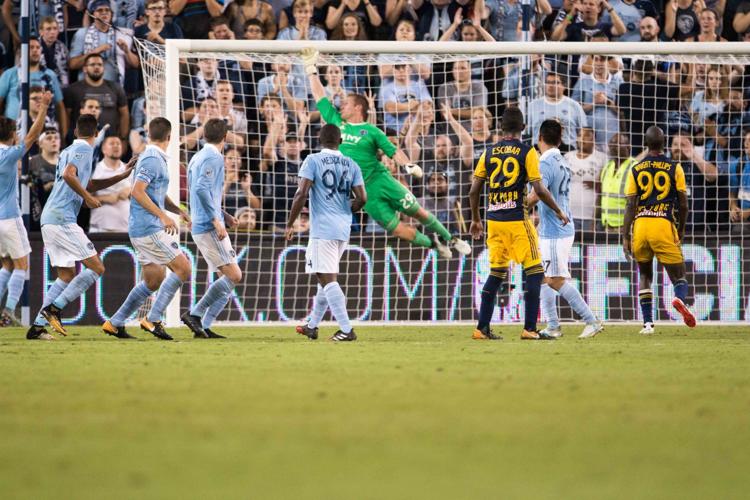 Game day
It's not typical that a person enjoys cleaning up — especially when they're a couple of hours away from performing in front of over 18,000 fans.
But after a good night's rest and a breakfast of fruit, eggs and avocado toast, cleaning has always been something to calm Melia before a match.
"Not as much anymore ... I used to be really into cleaning actually," Melia said, even sounding a bit confused at himself as he said it. "I've kind of dialed that back a little bit, just because it's become a lot with the baby."
Hopping into his Kia Optima after a morning of cleaning and more rest, Melia makes the trip up Interstate 35 from Overland Park to Children's Mercy Park, arriving about two hours before kickoff.
"Usually first thing I'll do is tape hands, fingers, things like that," Melia said. "Goalkeepers are always dealing with finger stuff. I'll sit down, have a coffee, try and get some other forms of hydration."
Another popular form of hydration and source of vital amino acids amongst the players is BioCharge, a vitamin and herbal supplement that will "support improvements in muscle performance during a workout and accelerate post-workout recovery," according to its manufacturer Advocare.
Twenty minutes before kickoff, once Melia has taken care of his hand wraps and had a cup of coffee, he will spend five to eight minutes on an exercise bike, as well as perform core activation exercises before heading out to the field for warmups.
And before he knows it, he'll be standing between the goalposts with the fans behind his back and the butterflies in his stomach.
"You're always going to be a little sharper when you have those butterflies," Melia said. "Nervousness is good as well as long as it's not overbearing, but I think it's more about being confident in your ability and confident about how you prepared for the game and letting it all hang out when you get on the field."
Post-game
With the 90 minutes of soccer come and gone, Melia heads down the tunnel towards the dressing room, as the fans head towards the exit gates.
"It's time for reflection a little bit," Melia said.
"You start going through the good things, the bad things, what you can improve on, what you did well," he continued. "Obviously results drive that a lot, if you got three points, some things you didn't do don't hurt as bad."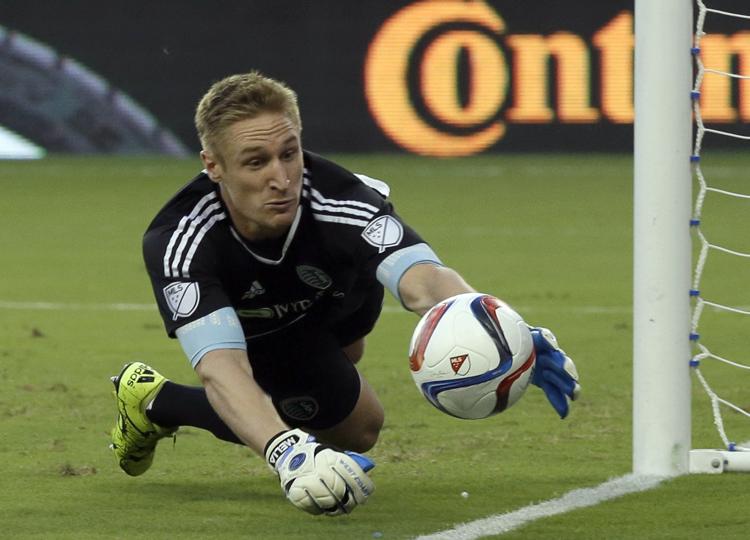 After Sunday's result against Seattle, Melia was thinking about the two goals he let slip past him. The first, a close range stab between his legs by Will Bruin right on the stroke of halftime, and the second a beautifully placed 20-yard shot into the bottom corner by Cristian Roldan midway through the second half.
"I have to go back and look and see what I can do better," Melia said. "I don't really believe there is a goal you can't do anything better on."
A quick shower following the game and Melia is back in the locker room, facing the media as he's always done since he tied down a spot as Kansas City's No. 1 keeper in May 2015.
Within 45 minutes, he'll be back in his Kia Optima and back on the road to his wife and child in Overland Park. Making sure to get plenty of hydration and rest, his mind must then move on to preparing for the next game.
While the fans that sing Melia's name in the stands of Children's Mercy Park itch to get back behind their goalkeeper, Melia begins the process all over again, getting ready for that next steak salad and a night full of rest.
— Edited by Alexandra Martinez