After Kansas Elite Eight win over Duke and Villanova's win over Texas Tech, two of the most winningest teams in the past three years will face off for a spot in the national championship game. 
The Jayhawks and Wildcats will tip off at 7:49 p.m. Saturday in San Antonio's Alamodome. Fans can watch the game at Allen Fieldhouse or on TBS. 
---
Villanova
Eric Paschall | junior forward | ★★★★
Paschall is an overall solid player, averaging around 10 points and 5 rebounds a game. He plays around 30 minutes a game, as do all of the Villanova starters. Paschall comes in at 255 pounds and will more than likely guard sophomore center Udoka Azubuike. He will have his hands full, as Azubuike has several inches on Paschall. However, Paschall can spread the floor.
Ahead of the Jayhawks' Final Four matchup against the Wildcats, Villanovan co-sports editor Kevin Gamgort talks with the Kansan about the team's strengths, most valuable players and more.
Omari Spellman | freshman forward | ★★★★
Spellman is the best rebounder for the Wildcats with just under eight boards a game. What will be the most interesting note about Spellman is his matchup with senior guard Svi Mykhailiuk. Mykhailiuk is coming off the best defensive performance of his career against perhaps the best player in the nation, Marvin Bagley III. The Jayhawks will certainly try to expose this matchup.
Phil Booth | junior guard | ★★★★
It seems like every Villanova player not named Bridges or Brunson scores 10 points a game, and Booth is no different. Booth was a deadly shooter from outside this season at 39 percent, but only takes four a game from deep. Booth will either guard redshirt sophomore Malik Newman or junior guard Lagerald Vick, both of who were extremely active against Duke. Booth will need to rebound the ball, and he averages only 3.2 a game.
Mikal Bridges | junior guard | ★★★★★
If anyone in college basketball made a huge leap in production this season, it's Bridges. The junior guard plays only 2.3 minutes more this season than last, but went from averaging 10 points to 18 points a game. Bridges and Vick will likely guard each other, but expect Self to put Marcus Garrett on him whenever Kansas' freshman guard comes in.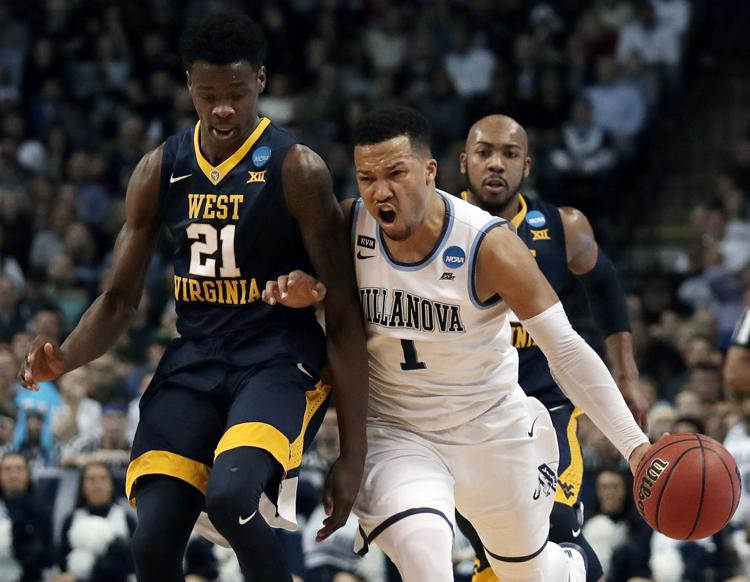 Jalen Brunson | junior guard | ★★★★★
This is what everyone is here for, and what Villanova is known for. Brunson is a college star and his matchup with senior guard Devonte' Graham will be a treat for the college basketball world, and on the biggest stage. Brunson averages 19 points a game, but doesn't come close to Graham's assist totals. This will undoubtedly be the best position to watch in the game — two finalists for player of the year.
---
Kansas
Devonte' Graham | senior guard | ★★★★★
Graham has had a mediocre NCAA tournament thus far. With defenses keying in on him in order to stop the Kansas offense, Graham has been unable to find a consistent rhythm. The North Carolina native is averaging 16 points, 5 rebounds and 6 assists in four tournament games.
Graham find Newman in the corner with an absolute dime #kubball pic.twitter.com/RLN7kiE0AY

— Kansan Sports (@KansanSports) March 25, 2018
Although the stats look good, the percentages do not, by any means. Graham has shot 36 percent from the field and 32 percent from three. That is down from 39 percent from the field and 41 percent from three in the regular season and Big 12 Tournament. 
For Kansas to advance, Graham will need to continue to rack up assists while finding his efficient scoring touch once again. 
Malik Newman | redshirt sophomore guard | ★★★★★
Where Graham has struggled in the tournament, Newman has been on fire since the start of March. Since the start of postseason play, Newman is averaging 23 points and 5 rebounds in seven games, while shooting 53 percent from the field and 55 percent from three.
When Kansas has needed Newman most, he has performed. Newman scored all of Kansas' points in overtime against Duke, almost singlehandedly taking Kansas to the Final Four.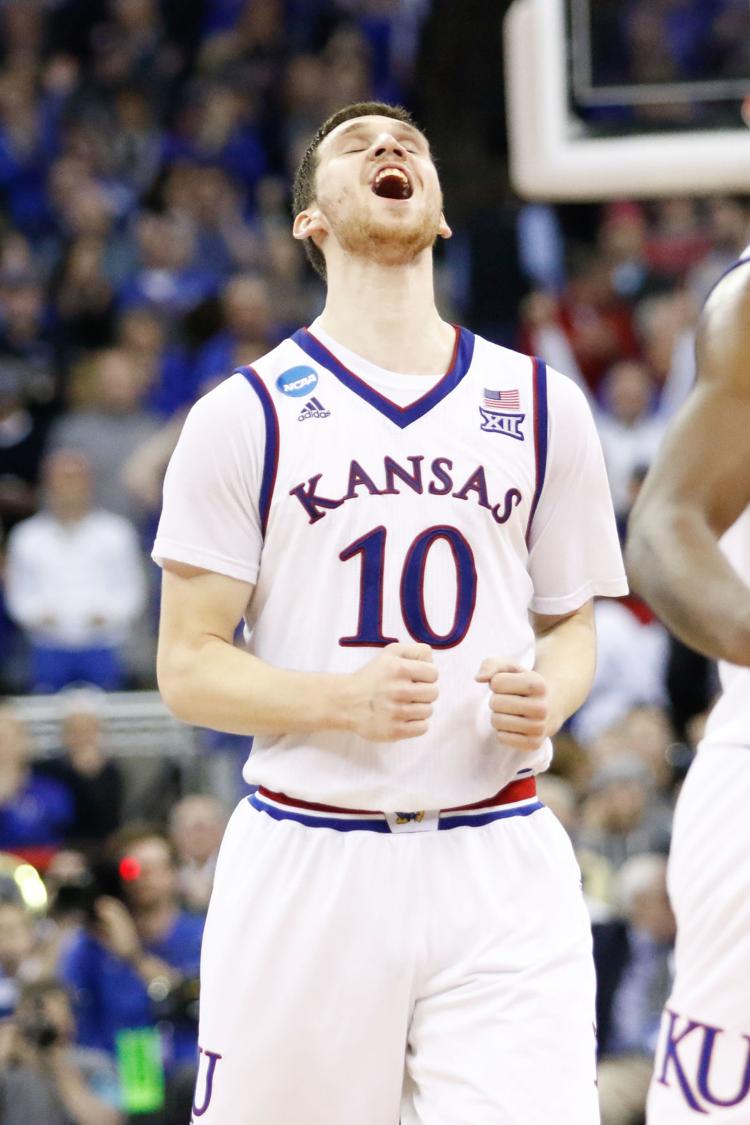 Svi Mykhailiuk | senior guard | ★★★★
We saw a different side of Mykhailiuk in Kansas' win over Duke. The Ukraine native shackled Marvin Bagley III on the defensive end while also securing 10 rebounds for himself.
Although the senior has struggled scoring the ball this tournament, he has done a good job distributing, averaging 4 assists in the four tournament games. That is an increase from the fewer than 3 assists he averaged in the regular season and conference tournament. 
Mykhailiuk will need to bring that same intensity, both on offense and defense, going against a high-powered Villanova offense.  
Lagerald Vick | junior guard | ★★★★
Vick has been back to his best self as of late. After struggling for stretches since the start of 2018, Vick has been a positive player as of late. Since the start of the postseason, Vick has averaged 12 points on 54 percent from the field and 43 percent from deep. 
Vick is by far Kansas' x-factor. If Vick is on his game and is engaged, he adds a new wrinkle to Kansas' offense, as well as bringing his natural athleticism to the defensive end. 
Udoka Azubuike | sophomore center | ★★★★
If Azubuike had not gotten injured before the Big 12 tournament, there is no telling where he would be in his development. Kansas coach Bill Self spoke highly of Azubuike's development at a recent press conference and pointed to where Azubuike could have been had he not been injured. 
With that said, Azubuike is crucial going against Villanova, as the Wildcats do not have a Wendell Carter Jr. who can match up evenly with Azubuike.
If the big fella can get his shot while slowing down Villanova's guards who can stretch the floor, Kansas will be in good shape.
Great play from #kubball. Svi makes a pinpoint pass and Azubuike does the rest pic.twitter.com/W5KEmP3muU

— Kansan Sports (@KansanSports) March 25, 2018
---
Predictions
Michael Swain: Kansas 82, Villanova 79
Sean Collins: Kansas 75, Villanova 73