When redshirt sophomore guard Malik Newman first arrived on campus last season, one of the first things he noticed was the difference in expectations for the Kansas men's basketball program compared to Mississippi State.
"It's basketball here," Newman said at Big 12 Media Day on Oct. 24. "It's where the games are big."
Out of high school, Newman was considered the nation's top prospect at his position in the 2015 class, according to 247 Sports. And while Newman initially considered Kansas during his recruitment process, the Jackson, Mississippi, native ultimately chose to stay in his hometown state and play for the Bulldogs.
But after a freshman season at Mississippi State in which he averaged 11.3 points and 2.2 rebounds per game in 29 contests, Newman decided to transfer and search for a new college home.
In July 2016, Newman found it at Kansas. On his very first day at the University, Newman said students and fans came up to him and made it known they were excited to have him on the team.
"It kind of did surprise me," Newman said. "For it to be my first day and so many people already recognize who I was. I was kind of used to it, being noticed and things like that. It was like 'Wow, I'm here and they [are] already excited about it, and they have to wait two years to see me play.'"
After a lackluster first half from veteran guards Svi Mykhailiuk and Malik Newman, Kansas coach Bill Self elected to start Marcus Garrett and Billy Preston — two freshman — in the second half of Tuesday's exhibition game.
Newman said he was thrilled to have a new opportunity in a different state, as it gave him a chance to clear his mind after transferring from Mississippi State.
"I was kind of happy I was away from home, honestly," Newman said. "It gave me a chance to refocus, kind of regroup myself. It was a good thing."
With the regular season beginning on Friday night against Tennessee State, the wait for Jayhawk fans to see Newman in a meaningful game is almost over.
As the season approaches, high expectations have been placed on Newman. He was named the Preseason Big 12 Newcomer of the Year and was added to the Jerry West Award watch list before exhibition play began for the Jayhawks.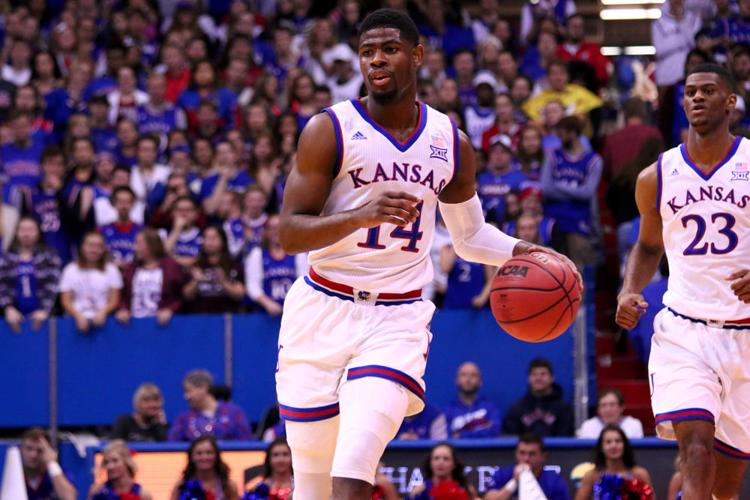 In what could be a legacy year, expectations remain high for Kansas to accomplish the feat of a 14th-straight conference championship, which would be an all-time record. Newman said it is up to him to prove himself in his first season with the Jayhawks.
"Just for the coaches to recognize me and vote for me to have that award, I mean I think it's kind of amazing, kind of exciting," Newman said. "But I know I still have to go out and put in the work to prove those guys right."  
If Newman is able to do so, Kansas could very well be celebrating yet another Big 12 championship this season. 
— Edited by Danya Issawi