Initially when looking at the 2019-20 Kansas men's basketball roster, experience and depth immediately stuck out. At least, that's what freshman point guard Isaac "Mackey" McBride said.
"This is the deepest roster that I've ever played on in my life and the deepest roster I've ever seen," McBride said. "I know our names don't scream 'McDonald's All-Americans' across the board, but I feel like at the end of the day, when you get to college all that five-star, McDonald's All-American stuff, that goes out the door."
One of those top recruits, freshman guard Jalen Wilson, is now officially part of the team and is still getting acclimated.
"I haven't known where to go at all," Wilson said. "I just got my fingerprint, and I've been locked out of every door. But I'm finding my way around."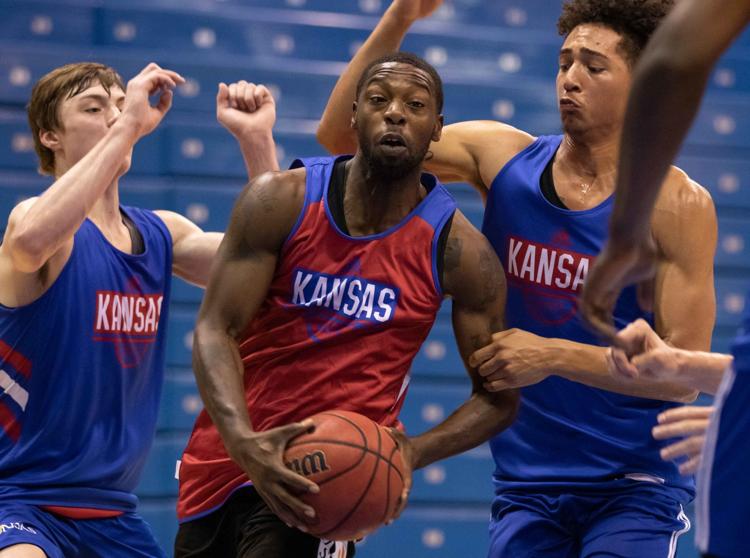 Wilson and the rest of the Kansas team scrimmaged at Allen Fieldhouse for coach Bill Self's annual summer camp Tuesday afternoon. The players in the scrimmage included the entire Jayhawk lineup, outside of junior forward Silvio De Sousa, along with former Kansas guards Elijah Johnson, Travis Releford and Tyshawn Taylor.
Self and the team made a concerted effort to make it lighthearted too, including when he mentioned Taylor was the fastest guard he's ever coached, while looking at sophomore point guard Devon Dotson.
As for the game itself, it left something to be desired, outside of a few windmill dunks from sophomores guard Ochai Agbaji and forward David McCormack, as well as the game-winning step-back jumper from Taylor to seal the 81-79 victory.
Wilson, who air balled three outside shots before getting some decent looks down the stretch, said he was just trying to have fun out there.
"I didn't shoot that well, but it's all part of [the process]; there's going to be good and bad days. It's for the kids and putting on a good show for them," Wilson said. "I thought it was really fun."
If anybody deserves a bit of a breather, it's Wilson, who said it's been "one of the fastest months" of his life after withdrawing from Michigan last month and committing to Kansas last week.
And it was an odd process, as Wilson said it was "very shocking" to hear the news that then-Michigan coach John Beilein was leaving for the NBA. He said a friend called him to deliver the news, and when Wilson turned on ESPN he found it to be true.
"But I found a new place, and I found my home for the next year," Wilson said.
Wilson said that coach Self sold him on his potential for this upcoming season and some of the former wings that have come through Kansas in recent years, including Kelly Oubre, Jr. and Ben McLemore.
"My style fits so well with this run-and-gun team," Wilson said. "This team loves to score and I love to score, so I feel like we can really [work well together]."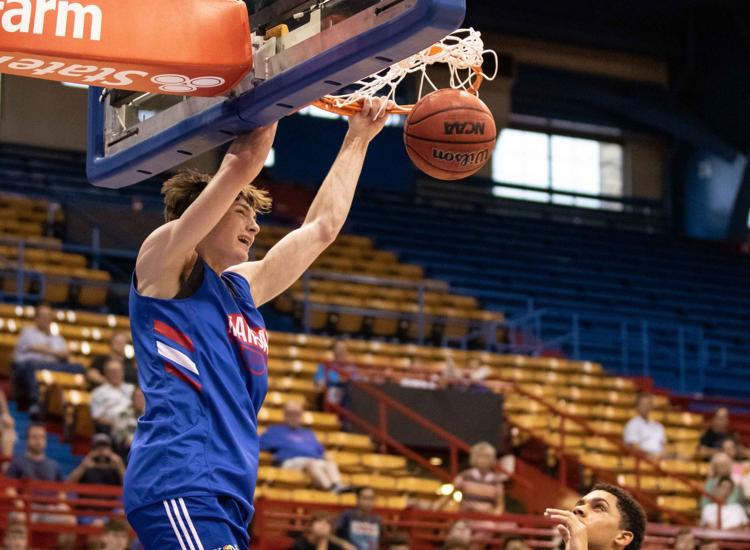 Wilson also mentioned he grew up "wanting to be a Jayhawk," mentioning how he loved watching former Jayhawk forwards Marcus and Markieff Morris.
"When they came back into the picture, I was very excited to try it out," Wilson said.
Now with the recruitment process officially over, Wilson has time to solely focus on his game. He described himself as an all-around scorer and great teammate who can play the two, three or four, or "anything that coach needs me to do."
And that just adds to the depth of this lineup that is steadily improving each day, according to McBride.
"It's different out there, but when you see it in a game you'll be able to see the improvements that we're making in practice," McBride said. "When you look at this lineup, you see experience and guys that are ready to go play every day."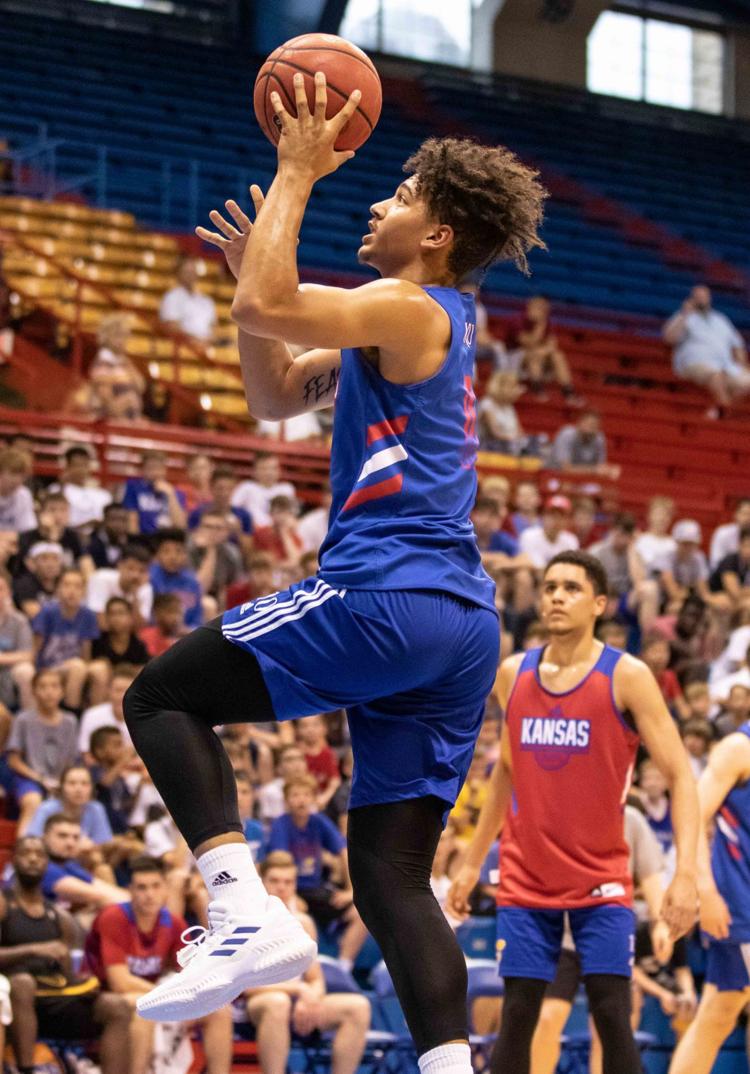 Wilson said this freshman class has made a concerted effort to get back to "the Kansas way," after the Jayhawks failed to win a 15th-straight conference title last season. With that comes adversity, something Wilson said he's familiar with.
"Growing up, I never thought I got the credit I deserve. It made me work harder than maybe I had to," Wilson said. "I just always keep a chip on my shoulder because I've never been handed anything."