With the season opening Friday in Kansas City, Missouri, Kansas volleyball looks to start the season strong with a win over UMKC.
Although the Jayhawks lost their lead scorer, outside hitter Jada Burse, Kansas has plenty of talent to fill that void. That being said, the defense could be key in creating offense for the Jayhawks this season.
Middle blockers sophomore Rachel Langs and senior Zoe Hill combined for 223 block assists last season. If these two can continue their dominance on the net, it will give the offense a chance to attack.
The Jayhawks committed 1.2 errors per set last season, compared to their opponents' average of just 0.9 per set.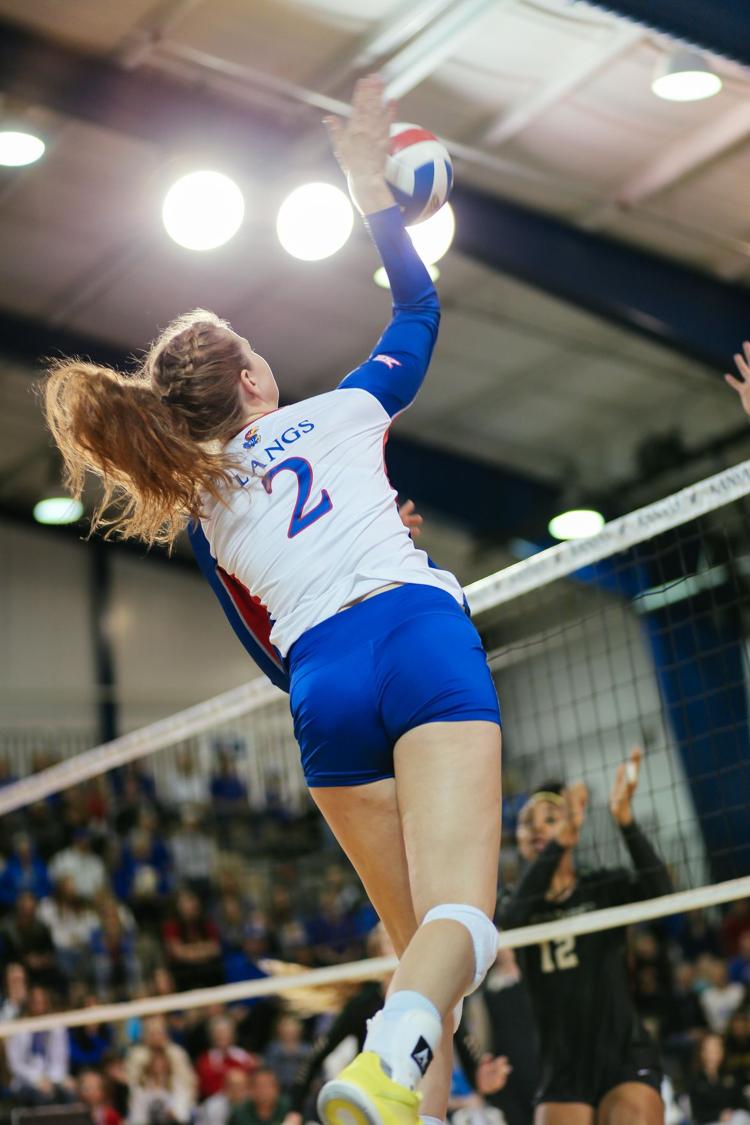 Also no longer on the roster is hitter and setter Gabby Simpson. Simpson led the team in assists and had the third most digs.
One player that could help fill in on the floor is sophomore outside hitter and setter Camryn Ennis. She was just behind Simpson in digs and assists, while playing 11 fewer sets.
Now that she has the court experience from her freshman year, Ennis could step up to be a defensive threat for the Jayhawks.
Freshman defensive specialist Kennedy Farris will also bolster the defensive group. In her four years at Lansing High School, she recorded 1,222 digs, and 234 aces.
"There are five quality defensive specialists and it is a pleasant surprise during camp," coach Ray Bechard said in a Kansas Athletics press release. "The late addition of Kennedy Farris has been very helpful in addition to Lacey (Angello), Audri (Suter), Jacqui (Mostrom) stepping up for us."
The Jayhawks will have to watch out for UMKC senior middle hitter Ty Lukes. Lukes put up a .420 hitting percentage last season, good for fourth among Division I players.
The matchup against the Kangaroos is set for Friday, Aug. 30 at 7 p.m. in Swinney Recreation Center.