Kirsten Peterson and Amie Just voice their opinions on which sport will have the most success this year besides men's basketball.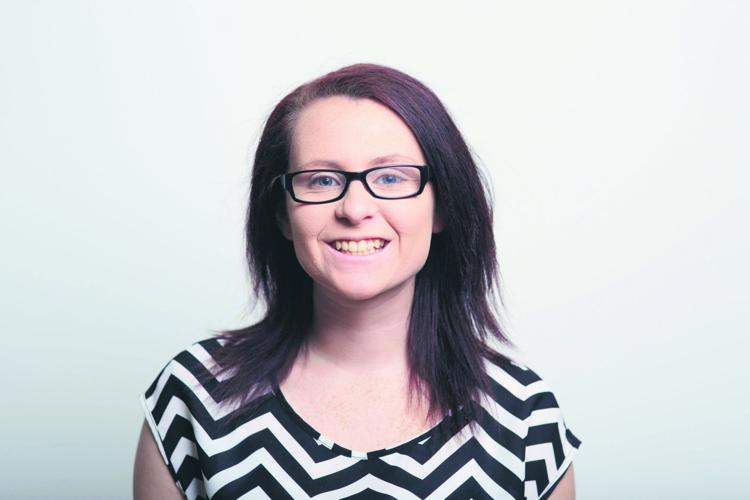 By: Amie Just | @Amie_Just
Over the past two seasons, Kansas Volleyball has had deep post-season runs. In 2012, Kansas posted a record of 26-7 and advanced to the second round of the NCAA tournament, falling to Wichita State three sets to one. Last season, Kansas posted a record of 25-8 and advanced to the Sweet 16 of the NCAA Tournament. In the first round of the 2013 tournament, Kansas gained revenge on Wichita State, sending the Shockers packing in four sets.
One thing that stands in the way of Kansas having another run in the postseason is losing one of the most successful classes in school history. Seven seniors fled the coop in the spring, leaving Kansas with many open spots to fill. Even so, Kansas was still ranked No. 22 in the preseason American Volleyball Coaches Association (AVCA) poll and was projected to finish second in the conference.
Coach Ray Bechard reloaded with a talented group of freshmen. This freshman class ranked as the No. 14 recruiting class in the nation. No other Big 12 school had a recruiting class in the top 25, according to volleyballmag.com.
The team also retained seven players from last season, including two All-Big 12 First Team outside hitters: seniors Chelsea Albers and Sara McClinton.
Bechard believes this year's team can continue to gain momentum from the previous two seasons and turn it into something greater.
"We want that momentum to turn into a volleyball culture and that volleyball culture to turn into a volleyball tradition and this is a group that can certainly do that," Bechard said on Kansas Volleyball media day.
The road ahead isn't going to be easy. This season's schedule for the Jayhawks is a tough one, but Albers isn't scared.
"We have a lot of tough games coming up this season," Albers said on Kansas Volleyball media day . "I don't think that's anything that's going to scare us away. We had a setback last year playing our last game, which was Washington, and we didn't play competitive. We played scared. That's something that we can look back at. That wasn't the type of Kansas volleyball that we want to play. I think that playing these games will set us up for future instances and future games, so when people look at us, they'll think 'Kansas is going to compete.'"
Volleyball is on the up-and-up. The sky's the limit. Many of the varsity sports on campus are on the up-and-up as well, but no team on campus has the continued recent success and momentum that the volleyball team does.
By: Kirsten Peterson | @keepupwithkp
The Kansas Jayhawks baseball team's future is looking brighter than ever, and here's why: The Jayhawks played their first NCAA tournament since 2009 last season to give the team a bump into performing even better this year. It also doesn't hurt that Coach Ritch Price provides 13 years of experience leading the Jayhawks.
Price signed 10 potential leaders, five ranked within the top six in their state, to join the team in the fall of 2014. His 2014-15 recruiting class includes the No. 1 and No. 2 catchers and the No. 2 pitcher, according to Perfect Game.
The Jayhawks may have lost their team leader Tucker Tharp, who was incredible behind the plate and now plays for the Brooklyn Cyclones, but that won't stop them from filling the void he left.
On the bump, the man to carry the team this year is ace sophomore pitcher Stephen Villines. As a freshman, Villines pitched 29 games with a 1.50 ERA in 48 innings. He struck out 23 batters for the season and finished the year with an all-time Kansas freshman-best eight saves. Villines did not disappoint this summer playing for the Duluth Huskies in Duluth, Minn. Villines threw 30 and 2/3 innings in 23 games, striking out 25 batters and only giving up nine runs for the season. To top it all off, the National Collegiate Baseball Writers Association announced Villines the Second-Team Freshman All-American.
Alongside Villines, sophomore catcher Michael Tinsley performed extraordinarily well this summer with the Duluth Huskies. Without any disappointment, Tinsley was one of the top hitters for the Huskies with a .317 batting average, 63 hits in 54 games and scored a total of 33 runs for the season. In his fifth game, Tinsley recorded seven runs and two home runs. Due to his spectacular performance with the Huskies, Tinsley was invited to participate in the Big League Dreams Showcase event Aug. 5 where he showed off his versatility in centerfield. With his stellar performance in the past, Tinsley has quite the potential for leading the Jayhawks to another NCAA Tournament.
Senior Connor McKay hit nine home runs last year. With his slammer power, McKay has the potential of surpassing last year's RBI total of 45 and providing solid offense for the Jayhawks this season. McKay played in 38 games with the Lakeshore Chinooks in Mequon, Wis. this summer with 27 hits, 14 RBIs and 4 home runs, extending his reign of being the RBI King.
Junior Justin Protacio scored the most runs for the Jayhawks last season with 53. He had a total of 66 hits, 44 walks and 16 RBIs. This summer, he played with the Anchorage Glacier Pilots and stacked up a total of 28 hits, 27 walks and 20 runs.
The Jayhawks have an incredibly well-rounded team this year and with Price they have a lot of potential to reach the NCAA Tournament again this year. Offensively, the Jayhawks are looking great and any team that tries to keep them off the board will need some luck headed their way because nothing can stop these guys. Kansas baseball, let's play two!
— Edited by Jacob Clemen