With arguably the most stacked roster Kansas basketball coach Bill Self has ever coached during his 16 years at Kansas, the Jayhawks look to exceed in talent, quickness, height and depth this coming year.
In a season where replacements for former standouts Devonte' Graham, Svi Mykhailiuk and Malik Newman will be heavily sought after in the scoring department, Kansas has a lineup that could not only average double digits at the guard position, but could potentially score at all five spots.
With the season approaching rather quickly, Kansan columnists Jack Johnson and Darby Hays debate which names may catch your eye Kansas gets ready to begin its 2018-19 season.
Dedric Lawson
Jack Johnson | @JohnyJ_15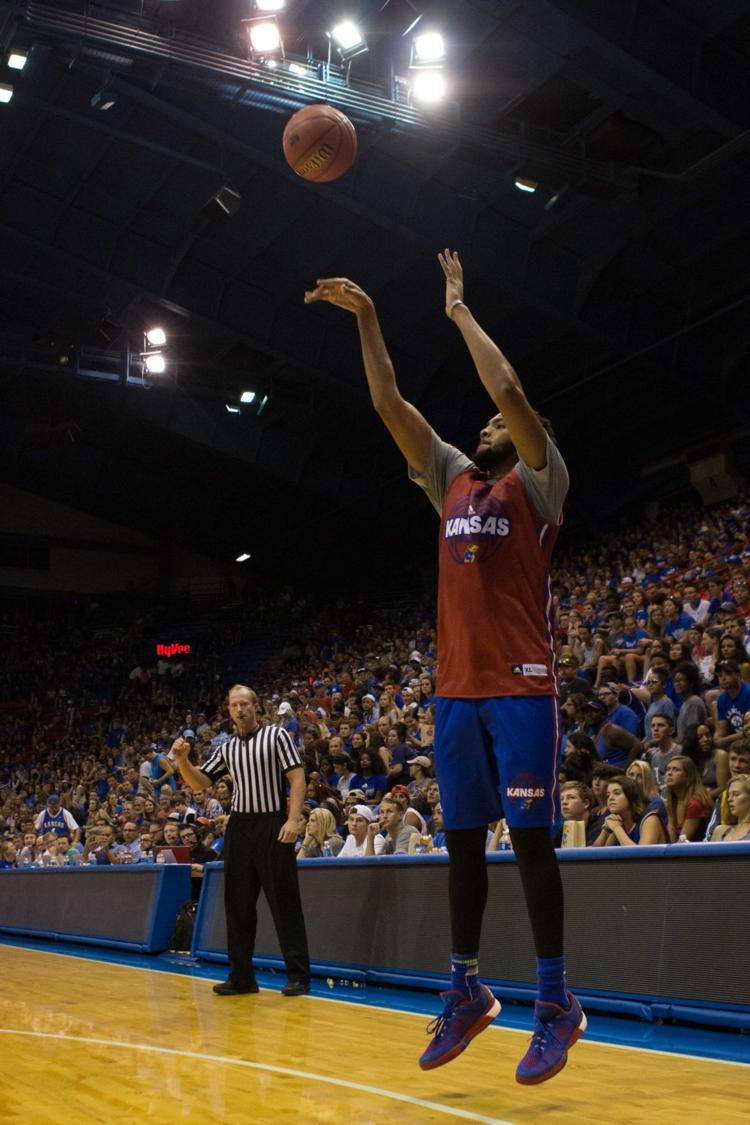 The junior transfer from Memphis brings the versatility and play style similar to Boston Celtic and former Jayhawk Marcus Morris to a lineup that has shown its fair share of struggles when it comes to depth at the forward/center position.
Back in the 2016-17 season at Memphis, Lawson, standing at 6-foot-9, 230-pounds, led the American Athletic Conference in rebounding, averaging 9.9 boards a game. He ranked 59th nationally in scoring at 19.2 points a game as a sophomore.
With juniors Udoka Azubuike and Mitch Lightfoot returning as the main rebounders from last year's squad, Lawson not only brings his exceptional scoring ability to the table, but also takes the pressure off Azubuike and Lightfoot in adding size to an already towering starting five.
His value will be undoubtedly noticed on the offensive end for Kansas as the season wears on.
Not only can Lawson handle playing at the forward/center position, but he can also stretch out and knock down outside shots. His 46.1 percent field goal percentage and 74.1 percent free throw percentage prove that he's a big man with a soft touch.
Although his career three-point percentage sits at just 30.4 percent, he has proven that he can step out beyond the arc, tallying at least one three-pointer in 20 of 32 games in his 2016-17 season.
With sitting out a year and developing himself under Self's offense, it isn't ludicrous to believe that Dedric Lawson could not only be the best player on the Kansas roster, but perhaps he could be one of the top players in the country.
The level of competition will be a step up than what he experienced at Memphis; however, the tool set he brings as a forward with guard-like skills certainly makes him a player to watch this season for the 2018-19 Kansas Jayhawks.   
---
Udoka Azubuike
Darby Hays | @darbhays11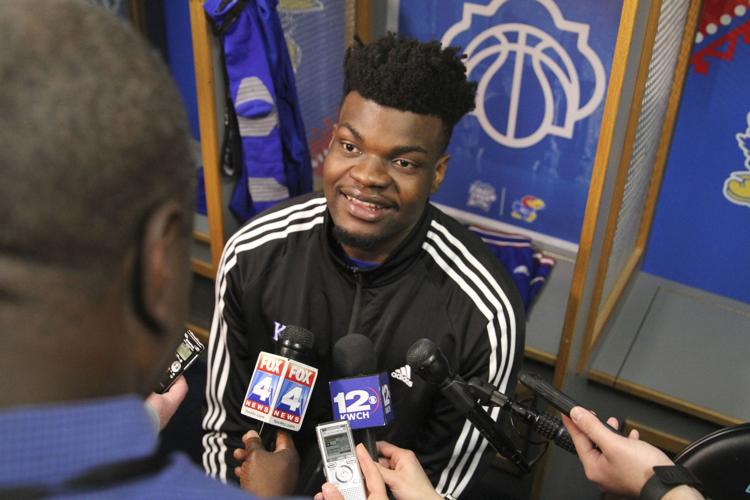 Coming into his junior season, center Udoka Azubuike, standing at 7-feet, 270-pounds, has a strong chance to be front and center of the Kansas basketball program this year. Everyone knows the team will be very strong in the fast break and perimeter play this year, which leaves it up to the inside men to put Kansas on a different level.
This will all be based around the play of Azubuike, as he is now an upperclassman as well as a leader on the team since Devonte' Graham, Svi Mykhailiuk and Malik Newman all graduated.
Following a year in which he averaged 13 points per game, including a NCAA Division I-best 77 percent from the field, Azubuike will look to continue his aggressive approach at the basket. Defensively it was just as strong of a year, where he averaged seven rebounds per game, with 87 coming on the offensive side of the floor.
Using the skills of Dedric Lawson, senior guard Lagerald Vick, sophomore guard Marcus Garrett and many others, this Kansas team will be very reliant on the three-point shot and upbeat play. With the surplus of guards and forwards drawing heavy on and off ball attention, opportunities will open right around the basket for Azubuike. Along with that, through transition the opportunities for putbacks and offensive rebounds will be high for him.
In a season that could determine Azubuike's future at Kansas, he will be all in and play to help lead the team deep into the 2018-19 postseason.
—Edited by Nichola McDowell