Grace Hagan – Soccer 
Named to the All-Big 12 Second Team following her junior season, senior forward Grace Hagan led the charge offensively for Kansas in 2017 and will likely continue to be the go-to scorer this season. The Wichita native contributed a career-high tying seven goals to the Jayhawks' 8-9-3 record last season, ranking her fourth in the Big 12. With Kansas having fallen just short in the Big 12 Tournament last year due to a heartbreaking penalty shootout loss to TCU in the quarterfinals, Hagan's offensive spark and senior leadership could propel the Jayhawks to a deeper run come postseason play.
Gabby Simpson – Volleyball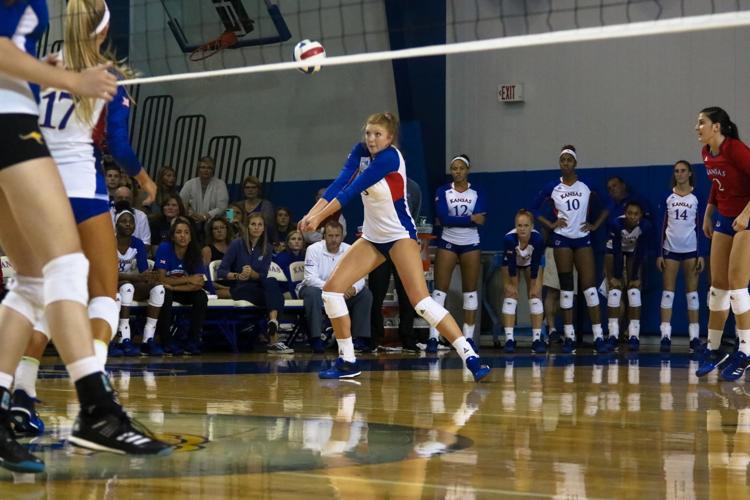 Having redshirted at Kansas last season after spending three years of eligibility at Colorado, senior Gabby Simpson could quickly become a key contributor on the court for the Jayhawks this fall.
A three-year starter at Colorado and two-time All-Pac-12 honoree, Simpson tallied 215 kills, 477 assists and 56 blocks in her final year as a Buffalo while also clinching the school record for most triple-doubles in a season with seven. Joining junior teammate Jada Burse as a recipient of Preseason All-Big 12 Team honors, the versatile 6-foot-3 right-side hitter and setter could immediately become one of the Jayhawks' biggest offensive weapons.
Michael Melgares – Cross Country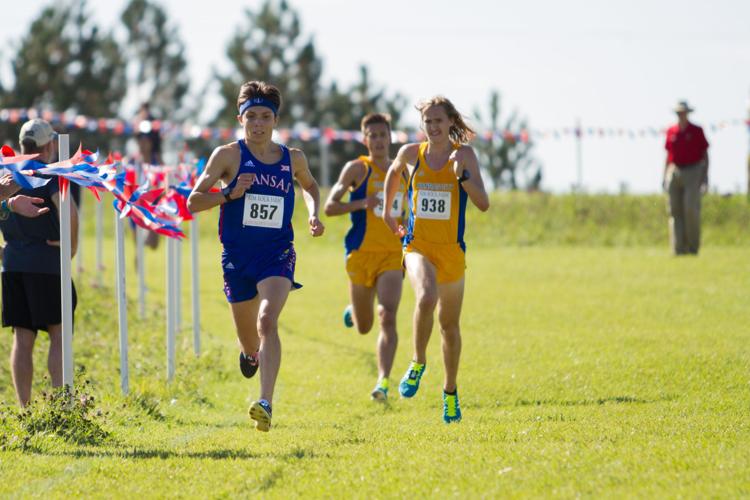 Despite growing up in Manhattan, Kan. — home of the Jayhawks' biggest in-state rival — senior Michael Melgares began donning the crimson and blue in 2015 and has since developed into one of the team's top finishers.
The Academic All-Big 12 honoree kicked off his junior season with a first-place finish at the Rim Rock Farm Collegiate Classic, touting a 25:53.40 mark in the 8K race. He then was the first Jayhawk to cross the finish line at both the Pre-National Invitational and the NCAA Division I Midwest Region Cross Country Championships.
This season, Melgares will likely continue setting the pace for his teammates and improve upon his 47th place finish at the Big 12 Cross Country Championships. 
Daniel Wise – Football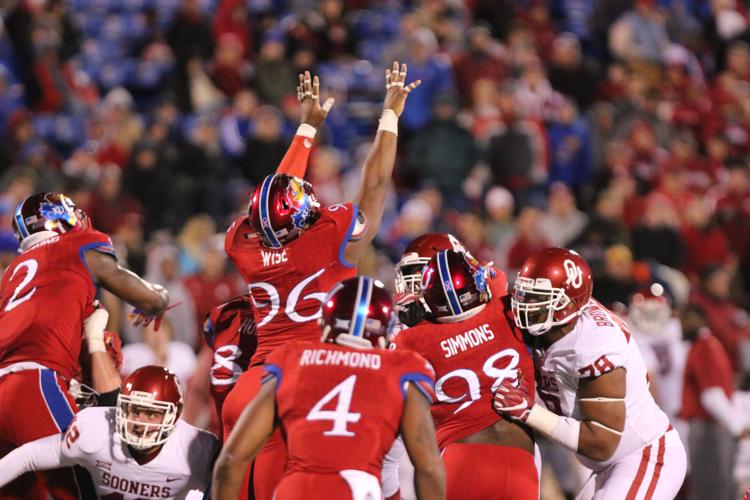 Having tallied 16.0 tackles-for-loss and 7.0 sacks in 2017, senior Daniel Wise presented a strong case for one of the best seasons of any defensive lineman in the Big 12, and it should come as no surprise if he does it again.
Wise was named a preseason All-Big 12 First Team selection and is in consideration for both the Nagurski Trophy and Bednarik Award, so all eyes will be on the Lewisville, Texas native as he looks to improve upon his career-high 53 tackles and lead a turnaround for the struggling Kansas defense.
Joe Dineen Jr. – Football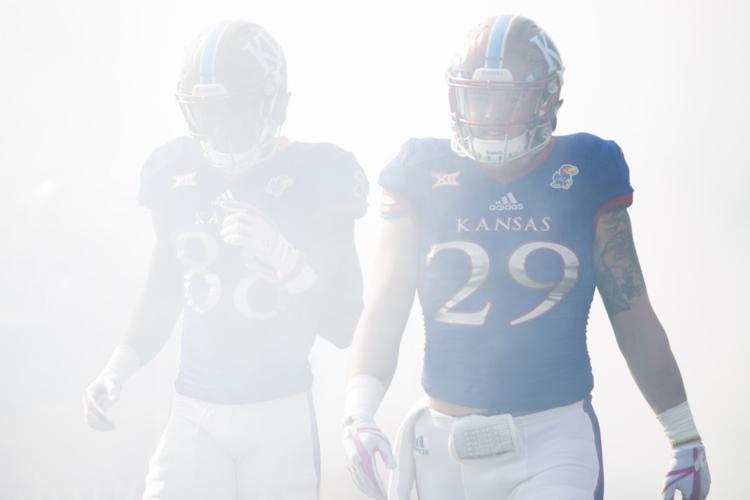 After suffering a season-ending hamstring injury in 2016, Joe "The Mayor" Dineen has one more year to leave his mark at Kansas as a fifth-year senior.
The Lawrence native set an impressively high bar for himself last season, leading the Big 12 in total tackles (137), tackles-for-loss (25.0) and solo tackles (93), while also finishing first in the FBS in solo tackles per game (7.8). A preseason All-Big 12 First Team selection, Dineen will look to remain one of the most dominant linebackers in the conference.